6 hurt in shooting at St. Louis high school, suspect in custody
The suspect "was quickly stopped by police" inside the school.
By Emily Shapiro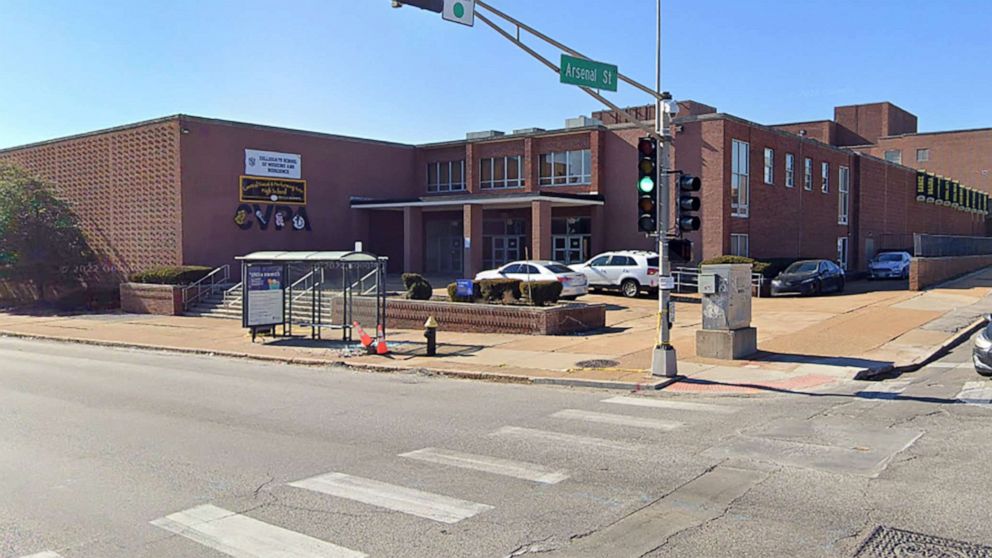 Using research and statistics, experts examine America's history with guns, the real-life impacts of gun violence and what can be done going forward to mitigate the problem.
Two students were injured in a shooting at a St. Louis, Missouri, high school Monday morning, according to the school district.
The shooter was stopped by police inside the high school. The St. Louis Metropolitan Police Department said "approximately six people (including the suspect) were transported to the hospital with injuries ranging from gunshot wounds, to shrapnel injuries, and cardiac arrest." Details on the genders, ages, and if the victims are students or staff are unknown at this time.
Children and police were seen running from the school building. Officers were also seen helping students scale fences and buildings. Officers had guns drawn at one point. The high school is at the corner of Kingshighway and Arsenal. The shooting happened at approximately 9:12 a.m. Ambulances are also on the scene.
St. Louis Public Schools deputy superintendent Lori Willis said CVPA and Collegiate High School are on lockdown. Students from both schools were evacuated.
The FBI and St. Louis Metropolitan Police are expected to give a briefing on this evolving situation soon. The motive behind this shooting is not clear at this time.
Students were gathered at the Courtesy Diner on Kingshighway. They were then moved to a Schnucks parking lot on Arsenal Street. Parents should go to Gateway STEM at 5101 McRee Avenue to reunite with their child.
Students are being evacuated from the building, the district said.
Help us Jesus.

— Tishaura O. Jones (she/her) (@tishaura) October 24, 2022
The injured students' conditions were not immediately clear.
This is a developing story. Please check back for updates.