2 killed, 4 injured in Lower 9th Ward shooting, NOPD says
A 19-year-old male, and a 19-year-old female, were killed in the shooting, according to police reports.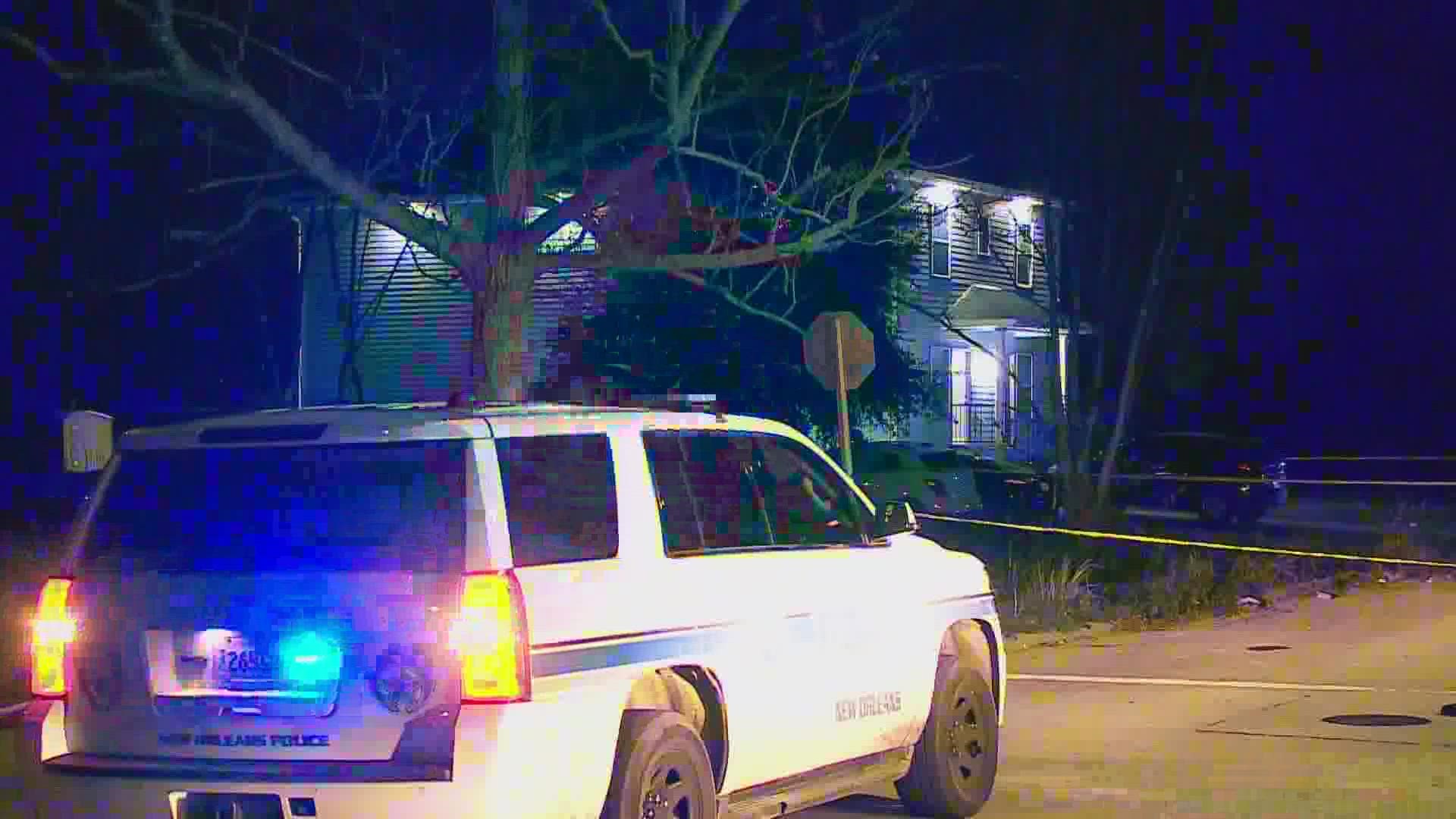 NEW ORLEANS — Two people are dead and four others are injured after a shooting early Monday morning in the lower ninth ward. It happened in the 2000 block of St. Maurice Ave. just after 12:30 A.M.
Police say a 19-year-old male and a 19-year-old female were killed. Those injured include a 17-year-old female, an 18-year-old female and two 18-year-old males.
"It's kind of tragic to hear that 19-year-old, 17-year-old, getting shot up like that, unconscionable," Lionel Dixon, who lives across the street said.
The shooting happened during a party, in what neighbors believe to be a short-term rental property. Dixon didn't hear any gunshots but woke up to texts from family members asking if he and his wife were okay.
"It concerns my relatives," Dixon said. "It doesn't affect just one person, it affects the whole community that's one of the things we're concerned about."

Police have yet to release a lot of information regarding the incident but Crimestoppers is offering a $5,000 cash reward for information that can help lead to answers.
"I don't know how as a citizen you can stand silent and not say we have to be one team one mission and one response and the only response is to say stop the violence come forward and help," Crimestoppers CEO Darlene Cusanza said.
The shooting in the lower ninth ward comes just days after beloved local comedian, Brandon "Boogie B" Montrell was killed by a stray bullet in the parking lot of Rouses on Baronne, Friday.
City leaders and residents say they've had enough of the crime. Councilman Oliver Thomas, who represents the district in which Monday's shooting occurred, said we have to get guns off the street and work harder to stop criminals.
"From blight to litter to murder we have to be as aggressive as people who want to break the rules are they're more aggressive than us that can't be," Thomas said.
Thomas says politicians need to work together on solutions. He says he spoke with NOPD Interim Superintendent Michelle Woodfork about creating a special unit to interrupt "their criminal enterprise and their criminal activity."
"The people with the guns, the people who want to kill, the people who want to carjack, the people who want to abuse, the people who want to rob, they seem to have a better plan and a more aggressive plan than us, period. We need to be as aggressive and as organized as they are and all this fighting and all this bickering between politicians and criminal justice system that stuff needs to stop," Thomas said.
"I'm sick of seeing politicians argue about who doing this and who doing that and who doing what working together works. If you're out here just complaining and you're not part of the solution just shut up stop picking on people stop blaming people," Thomas said.
Community leaders are also working on solutions. Rev. Willie Calhoun Jr. says he and other pastors will be meeting this week to come up with a plan.
"We're going to talk about this week having a meeting to create a strategy that needs, that strategy must be inclusive of not just talking to young people but has to be inclusive of bringing resources to the community," he said.
The investigation into Monday's incident is still ongoing.
READ MORE:
Arkansas boy, 6, found dead under floor in mother's home: police
6 people dead, including suspect, after shooting in Vaughan
Two people shot at I-55 N Kroger; suspect on the loose