4 things we learned from Lindsay Clancy's defense attorney's interview with The Boston Globe
By Abby Patkin
"The medications that were prescribed were over the top, absolutely over the top."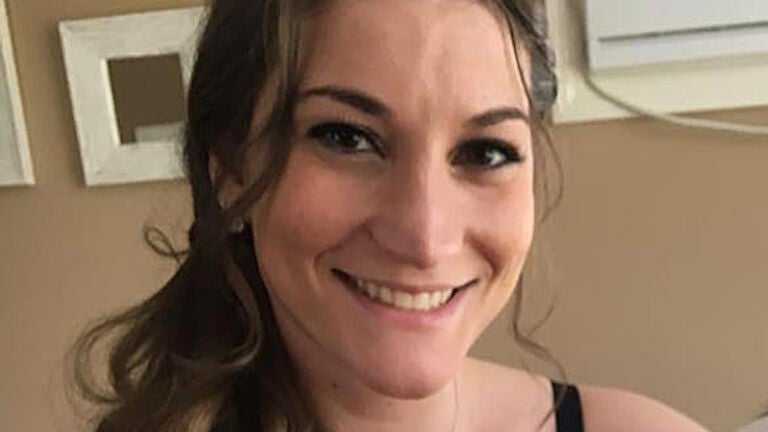 Lindsay Clancy. Facebook
A defense attorney for Lindsay Clancy told The Boston Globe his client was overmedicated on prescription drugs that sparked homicidal and suicidal thoughts on the evening she allegedly strangled her three children and attempted to kill herself.
In an interview that also touched on Clancy's current medical condition and upcoming arraignment, Kevin J. Reddington told the Globe that the medications prescribed to Clancy were "turning her into a zombie."
"The medications that were prescribed were over the top, absolutely over the top," he said, suggesting postpartum depression as another possible factor.
Authorities allege that on Jan. 24, Clancy killed her two older children — 5-year-old Cora and 3-year-old Dawson — and injured the youngest, 8-month-old Callan, before jumping out a second-story window. Callan Clancy died days later at Boston Children's Hospital.
LINDSAY CLANCY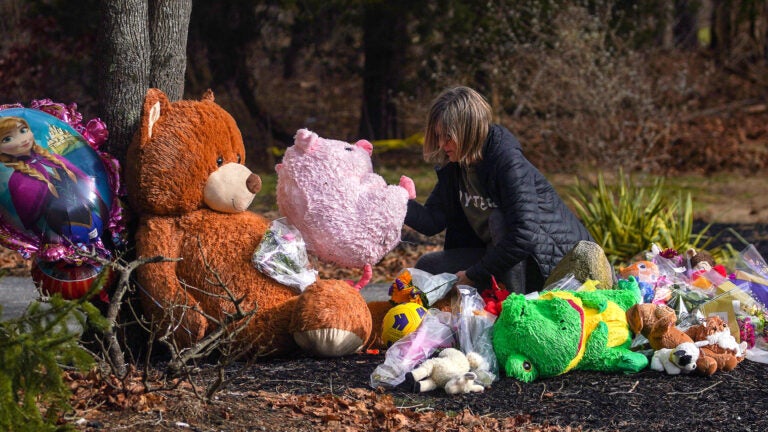 Lindsay Clancy is facing charges of homicide, strangulation, and assault and battery with a deadly weapon.
A Brockton-based criminal defense attorney, Reddington has represented several high-profile clients over his career, according to The Herald News, including former Fall River mayor Jasiel Correia II, Red Sox player Mo Vaughn, and Catherine Greig, girlfriend of James "Whitey" Bulger.
Reddington had almost 100 homicide trials to his name by 2011, according to The Herald News. 
Here's what we learned from his interview with the Globe:
Lindsay Clancy was prescribed 12 different medications in recent months.
Clancy and her husband, Patrick, repeatedly approached doctors for help with her condition, Reddington told the Globe.
"She had medical care and treatment on a regular basis. And her husband was very proactive in trying to protect her and help her with the doctors' medication she was prescribed," he said. "They went through hell — and they didn't come back."
He told the newspaper that between last October and January, Clancy was prescribed 12 different medications, including zolpidem (sold under the brand name Ambien); clonazepam (sold under the brand name Klonopin); diazepam (sold under the brand name Valium); fluoxetine (sold under the brand name Prozac); lamotrigine (sold under the brand name Lamictil); lorazepam (sold under the brand name Ativan); mirtazapine (sold under the brand name Remeron); quetiapine fumarate (sold under the brand name Seroquel); and trazodone.
Clancy's husband wasn't warned against leaving her alone with the children.
Patrick Clancy left the house on Jan. 24 to shop at CVS and pick up takeout, Reddington told the Globe. He called 911 shortly after returning home.
Medical professionals hadn't warned Patrick Clancy not to leave his wife alone with their children, the defense attorney said.
"Not that I'm aware of. Course not. He loved her. He knew she was a great mother, a fantastic person," Reddington told the newspaper.
Clancy is unable to walk after her suicide attempt and remains hospitalized under guard.
Reddington told the Globe that his client's suicide attempt left her unable to walk, though he declined to use the word "paralyzed."
"She can't get out of bed. She can't walk. I don't know what the medical prognosis is regarding that, but right now, she cannot walk," he said. "She's not in good physical shape. She's not in good emotional shape. … She is not going to get out of bed and walk out of the room."
Still hospitalized in Boston, Clancy is guarded 24/7 by two Plymouth County deputy sheriffs working paid details financed by Duxbury police, the Globe reported. Reddington told the newspaper his client has not been allowed to speak with anyone on the phone or to have visitors beyond medical staff, social workers, and the attorney who previously represented her.
She will be arraigned next Tuesday.
Clancy is scheduled to be arraigned on Tuesday at 2 p.m., appearing via Zoom while Reddington, a prosecutor, and a judge meet in Plymouth District Court, according to the Globe.
Reddington told the newspaper he will raise the issue of overmedication in hopes of convincing the judge that Clancy's medical status is dire enough that she should be able to await trial somewhere "humane" — possibly at her parents' home with GPS monitoring, the Spaulding Rehabilitation Hospital, or the Worcester Recovery Center and Hospital.
READ MORE:
GoFundMe for husband of nurse accused of murdering their children surpasses $900,000
Husband of Mass. mom accused of strangling 3 young children details 'shock and pain'