Adam Levine denies cheating on wife Behati Prinsloo, but admits he 'crossed the line'
Amid fallout over his alleged affairs, past comments made by Maroon 5 frontman Adam Levine have come back to bite him.
By Nicki Cox and New York Post
Adam Levine previously admitted to cheating before meeting and marrying his now-wife, Behati Prinsloo, the New York Post reports.
"Instinctively, monogamy is not in our genetic makeup," the singer told Cosmopolitan in a 2009 interview.
"People cheat. I have cheated. And you know what? There is nothing worse than the feeling of doing it."
The Memories singer, 43, dittoed those same feelings of remorse today after he admitted that he "crossed the line" by flirting with Instagram model Sumner Stroh.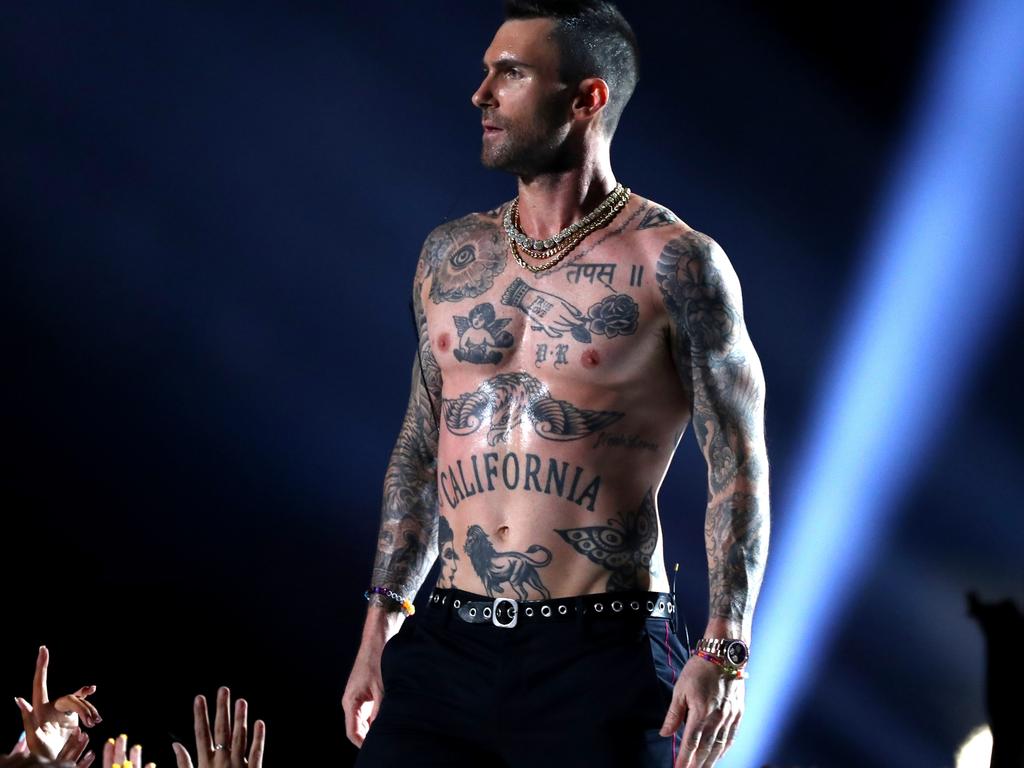 Adam Levine of Maroon 5 has admitted he "crossed a line". Picture: Al Bello/Getty Images
He said in a statement posted on Instagram, "I used poor judgment in speaking with anyone other than my wife in ANY kind of flirtatious manner. I did not have an affair, nevertheless, I crossed the line during a regrettable period of my life."
The soon-to-be father of three admitted that "in certain instances, it became inappropriate," adding that he has "addressed that and taken proactive steps to remedy this with my family."
"My wife and my family is all I care about in this world," he said, claiming that he and the Victoria's Secret model are working to "get through it together."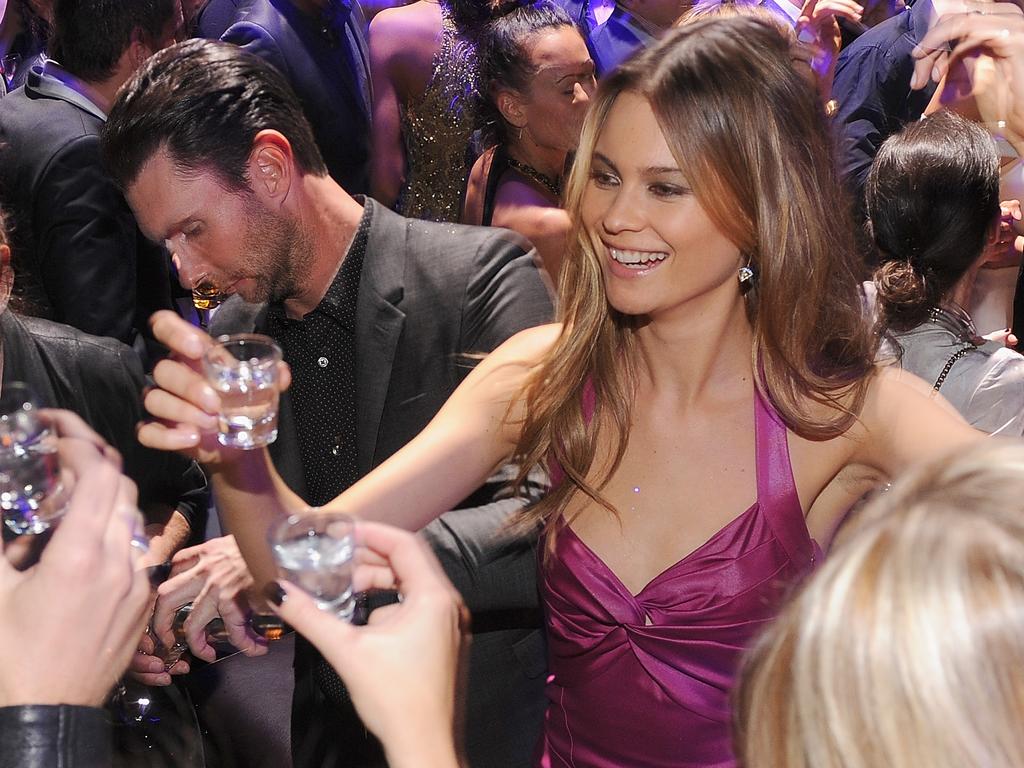 Adam Levine and Behati Prinsloo were first linked in 2011. They married in 2014. Picture: Dimitrios Kambouris/Getty Images for Victoria's Secret
Yesterday, Stroh took to social media to claim Levine "manipulated" her into having an affair.
"At the time, I was young, I was naive and, quite frankly, I feel exploited," the 23-year-old said in the TikTok video, which had over 17 million views.
The Instagram model later alleged to Page Six that the pair had a "physical" relationship that started after she "graduated college in 2021."
Although Stroh said she hadn't spoken to Levine in "months," he allegedly reached out to her in June asking if he could name his unborn child after her.
"He said, 'Ok, serious question. I'm having another baby and if it's [a] boy I really wanna name it Sumner. You ok with that? DEAD serious,'" Stroh read in the video while showing a screenshot of the alleged message.
However, Stroh isn't the only woman to come forward with receipts.
Model Alyson Rosef and comedian Maryka made their own TikTok videos today with alleged screenshots from their conversations with Levine.
Sumner Stroh was the first woman to go public with the alleged affair.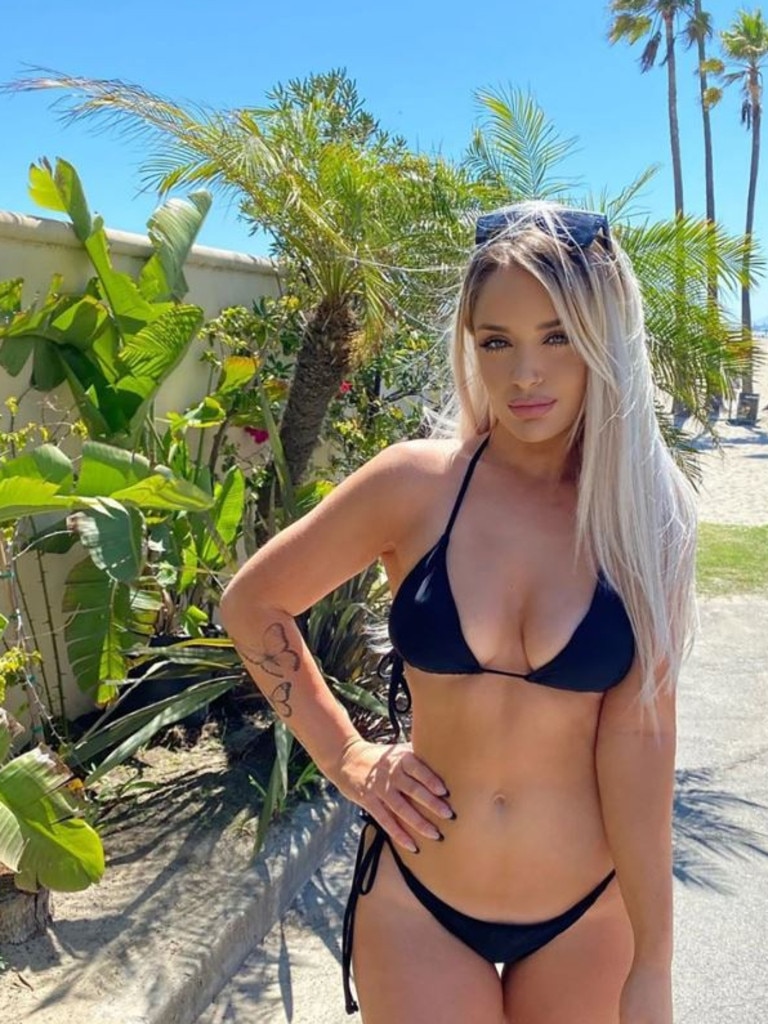 Alyson Rosef has shared text messages she alleges are from Levine.
In a now-deleted video, Rosef showed one of the messages Levine allegedly sent her that read, "I shouldn't be talking to you you know [that] right?"
Rosef claimed to have "a lot more" messages from the Grammy-winning singer but "didn't feel comfortable posting everything" due to their inappropriate context.
Before getting involved with the singer, Maryka allegedly asked Levine about his marriage to Prinsloo after he sent her a flirty message.
"Dude aren't you like married," Maryka asked, to which he supposedly replied, "Yes but it's a bit complicated. Stuff gets hard and the vid thing didn't help. I might get away."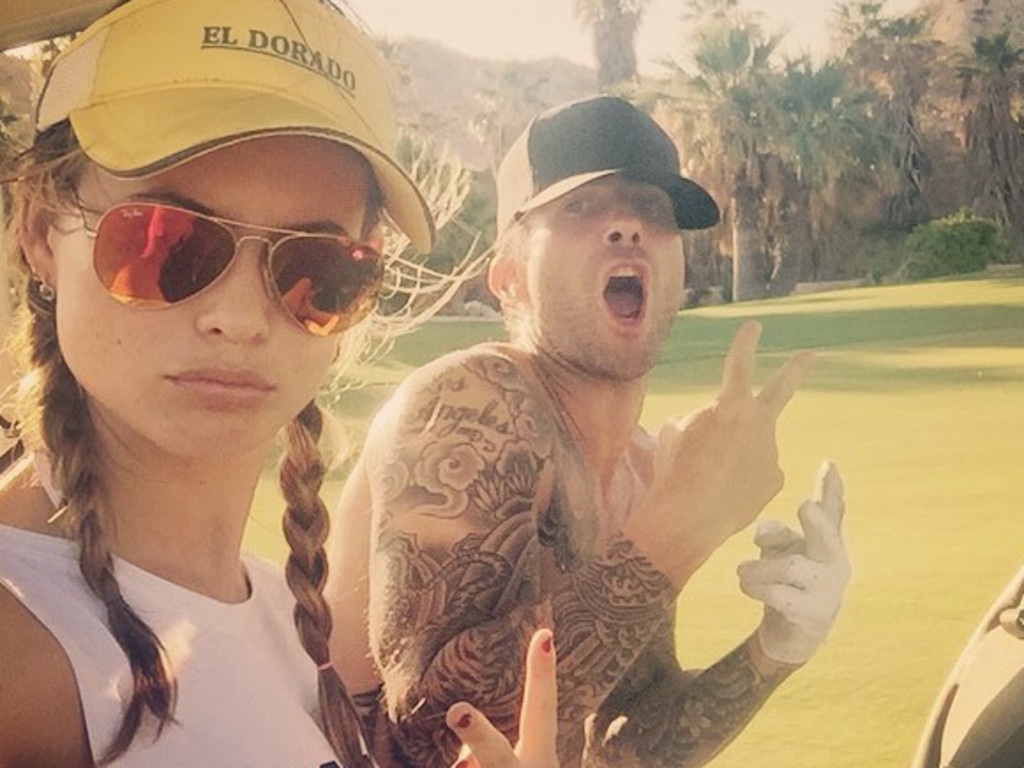 Behati Prinsloo with husband Adam Levine. Picture: Instagram
Levine and Prinsloo were first romantically involved in 2011 before they got married in 2014. The couple shares daughters Dusty Rose, 5, and Gio Grace, 4.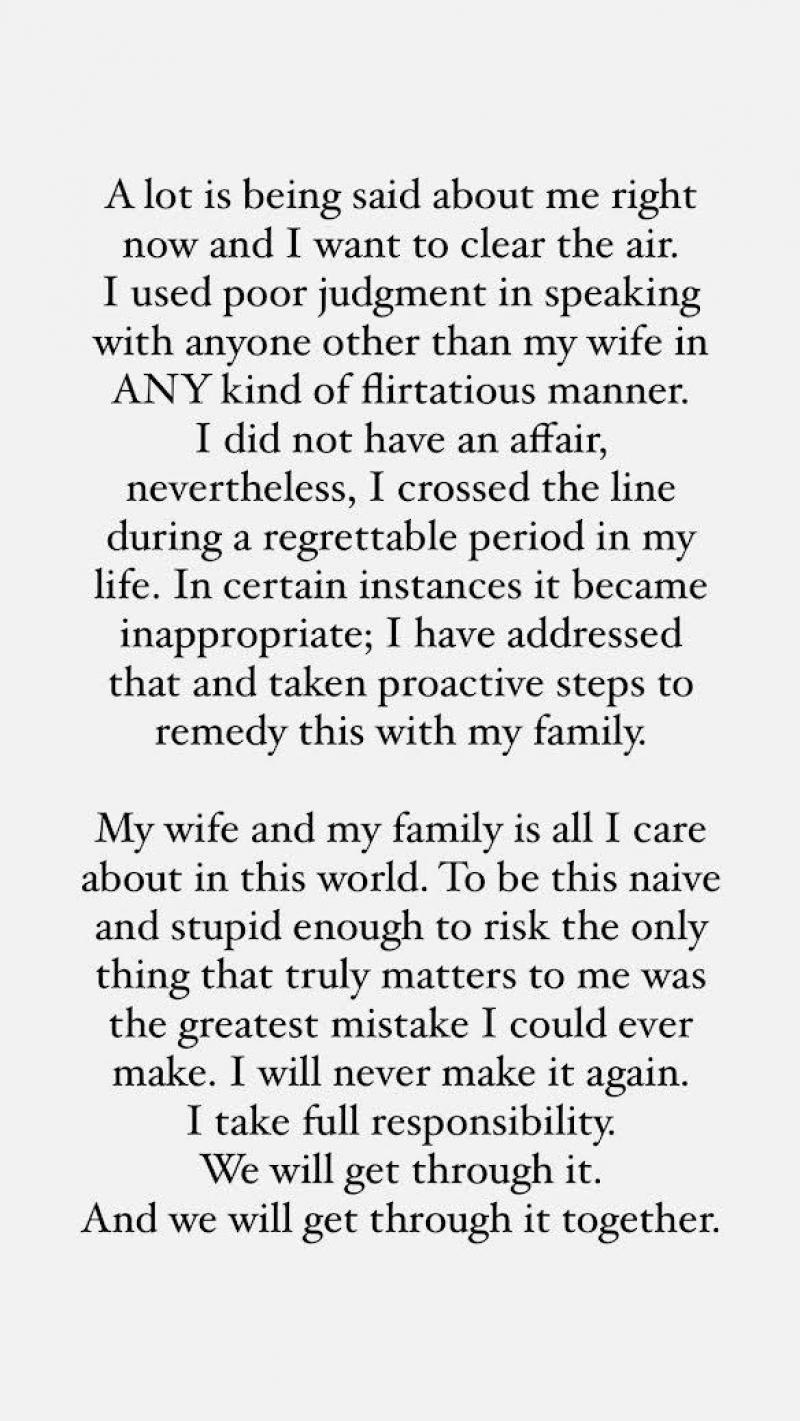 This is a developing story.
READ MORE:
Who Is Alanna Zabel? After Sumner Stroh, Adam Levine's Former Yoga Teacher and 2 Other Models Allege Him of Sending Flirty Texts

Sumner Stroh responds to Adam Levine's statement denying cheating claims

Adam Levine denies cheating on wife Behati Prinsloo, but admits he 'crossed the line'