9 killed and 7 wounded in Texas mall shooting. The gunman is also dead
Nine people were killed in a shooting at an outlet mall near Dallas, and seven victims are being treated at trauma facilities, officials said Saturday night. The gunman, who authorities believe was acting alone, is also dead.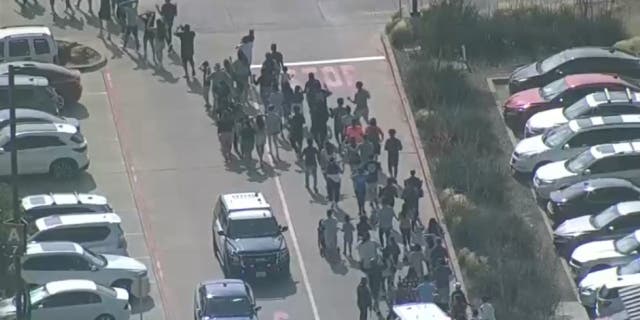 At least seven people were injured and an unspecified number of others were killed after a shooting at a mall north of Dallas on Saturday, the authorities said.
At a news conference Saturday night, Brian E. Harvey, the chief of police in Allen, Texas, confirmed that people had been killed but did not provide further details.
A spokesman for Medical City Healthcare, which was treating at least eight victims at three trauma facilities, said the ages of the injured ranged from 5 to 61. Their conditions were not immediately available.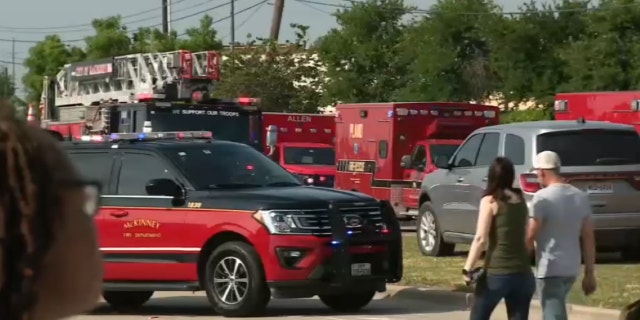 Chief Harvey said a police officer, who was on an unrelated assignment at the Allen Premium Outlets at the time of the shooting, killed the gunman. The police believe the gunman acted alone. There was no immediate word about the gunman's identity or motive.
Officials could account for at least nine people who were transported to hospitals but more victims may have been taken in private vehicles, the Allen fire chief, Jonathan Boyd, said.
The gunfire erupted on a busy Saturday afternoon as throngs of shoppers filled the outdoor mall, which is about 25 miles north of Dallas and has more than 120 stores. Videos circulating on social media show people dashing for shelter or running through a parking lot as loud popping noises can be heard in the background.
Witnesses described a scene of pandemonium after the gunfire erupted around 3:30 p.m. local time.
Geoffrey Keaton was having lunch with his 16-year-old daughter at Fatburger in the outlet mall when they heard gunshots.
"I immediately knew," Mr. Keaton said. "I got my baby girl under the counter to shield her, and then they got louder, like he was right there."
Mr. Keaton said the restaurant's manager allowed customers to hide in the back, where they were able to exit through a rear door and run to their cars.
"You could see bodies of people he had shot on the sidewalk," Mr. Keaton said.
The Allen Premium Outlets are in Allen, Texas, about 25 miles north of Dallas.Credit…WFAA, via Reuters
A livestream from a local Fox television affiliate showed scores of shoppers being evacuated in an orderly fashion from shops like H&M, Michael Kors, American Eagle and Kay Jewelers.
Brayson Jones, 17, had arrived early for his shift at the Champs Sports outlet store and was sitting in his car when he heard "probably 20-plus shots" and saw people running out of stores, he said.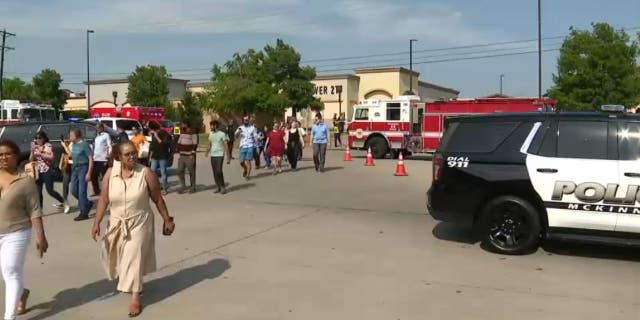 Mr. Jones said a stranger ran toward his car and motioned to let him inside, and then the two drove away.
"As soon as I heard the shots and people yelling, I didn't wait to see what was going on, I backed out and got out of there," he said.
In a statement, Gov. Greg Abbott called the shooting an "unspeakable tragedy."
Mr. Abbott also said he had been in touch with the mayor of Allen, Ken Fulk, and the director of the Texas Department of Safety, Steven McCraw, to offer "the full support of the State of Texas to local officials to ensure all needed assistance and resources are swiftly deployed."