'At least eight killed' in landslide on Italian holiday island
Cars swept into sea and 100 people believed to be stranded by deluge of mud and rain
By Andy Gregory
A rescue operation is underway on the Italian island of Ischia after multiple buildings were engulfed in a landslide caused by heavy rain.
The island, in the Bay of Naples, has also been beset by flooding, with at least 12 people said to be missing. Two people were rescued from a car after it was dragged into the sea, the fire service said.
Italy's infrastructure minister Matteo Salvini said that eight people had been killed in the landslide during a speech in Milan on Saturday. However, interior minister Matteo Piantedosi later contradicted this by saying that there had been no confirmed deaths.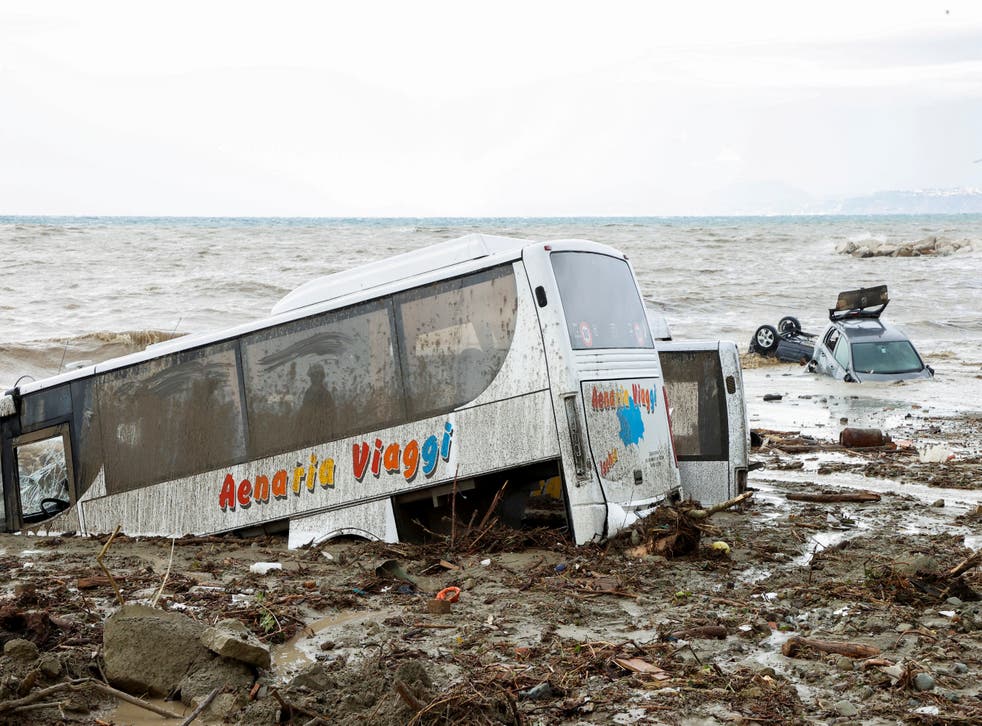 Cars and local tour buses wash out to sea
(Reuters)
Some 30 families have been stranded by the landslide, Naples prefect Claudio Palomba was quoted by La Repubblica as saying, with at least 10 buildings also reported to have collapsed.
One family with a newborn which was previously feared missing has been located and was receiving medical care, Mr Palomba said.
Reinforcements were being sent from Naples but were having some difficulties reaching the island with motorboats and helicopters due to bad weather, the fire service said.
At least 120mm of rain fell on the island, local media quoted civil protection minister Nello Musumeci as saying, and footage showed a torrent of mud and debris having partly destroyed homes and vehicles.
Prime minister Giorgia Meloni said she was in close contact with the civil protection minister and authorities in the Campania region "to follow the evolution of the wave of bad weather that has hit Ischia".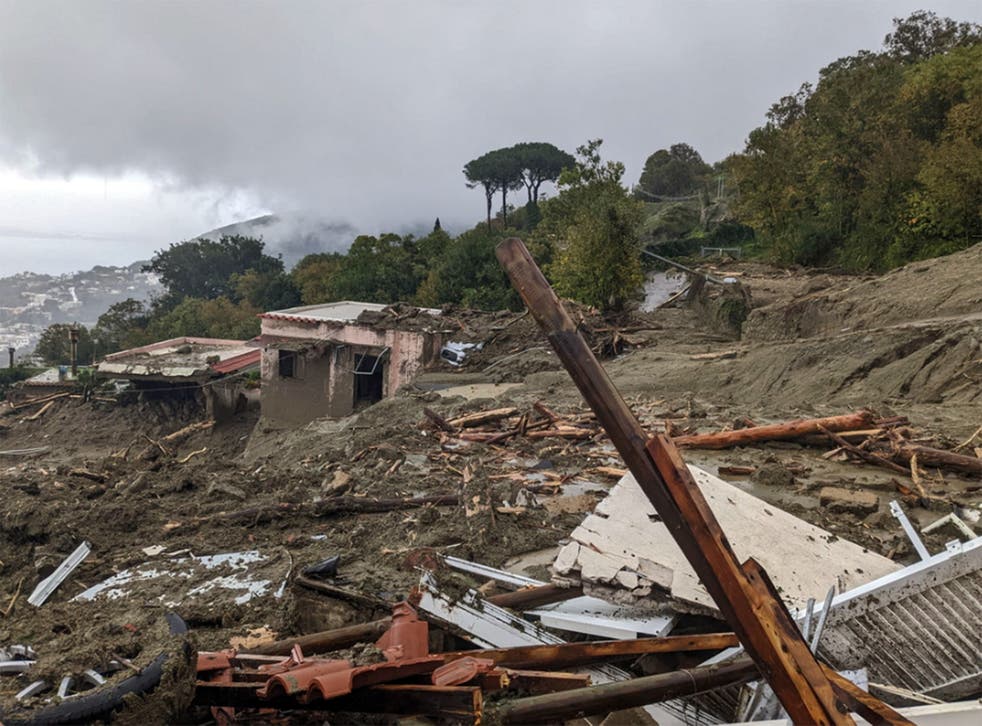 The area affected by the landslide in Casamicciola
(EPA/Ansa)
"The government expresses its closeness to the citizens and mayors of the municipalities on the island of Ischia and thanks the rescuers engaged in the search for the missing", Ms Meloni said.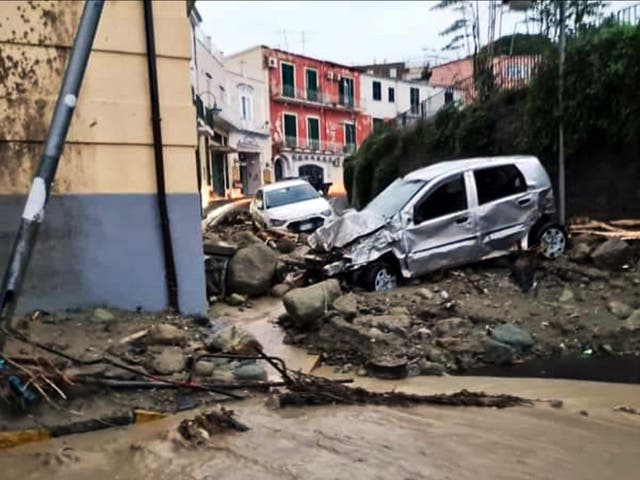 Destroyed cars are pictured in Casamicciola after heavy rains caused a landslide
Ischia is a volcanic island situated around 19 miles from Naples, which draws both domestic and foreign visitors to its thermal baths and picturesque coastline.
It is densely populated and has a large number of illegally built houses, putting inhabitants at permanent risk from flooding and earthquakes. In 2006, a landslide killed a father and his three daughters on the island.
The south of Italy, where houses are often built illegally in unsafe areas, is susceptible to fatal landslides. In 1998, at least 150 people were killed when mud submerged the village of Sarno, also not far from Naples.