Bryan Kohberger Is Keen to Know What's in Sealed Affidavits — Prosecutor
BY KHALEDA RAHMAN
The man accused of the November slayings of four University of Idaho students is hurrying his return to Idaho to find out the details of the charges against him in sealed affidavits, according to a prosecutor.
Bryan Kohberger, 28, agreed on Tuesday to be extradited from Pennsylvania, where he was arrested at his parents' home on Friday, to face charges in Idaho. He will be transported to the state within 10 days.
Investigators say Kohberger broke into a rental house in Moscow and fatally stabbed Kaylee Goncalves, Madison Mogen, Xana Kernodle and Ethan Chapin in the early morning hours on November 13.
Kohberger is a Ph.D. student and teaching assistant in the Department of Criminal Justice and Criminology at Washington State University in Pullman, just eight miles across the border from the scene of the crime.
The probable cause affidavit outlining the evidence for first-degree murder and felony burglary charges against Kohberger won't be released until after he arrives in Idaho, authorities said.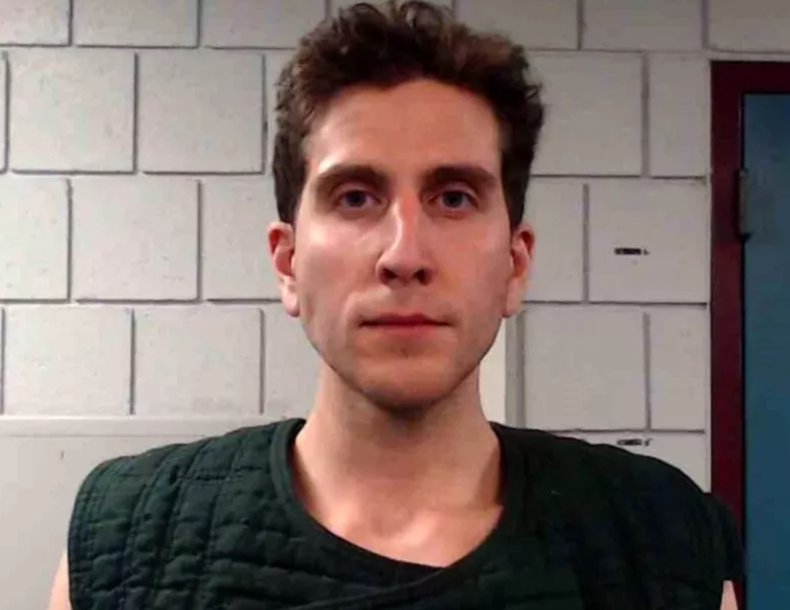 Bryan Kohberger agreed to be extradited from Pennsylvania. He was arrested at his parents' home and faces charges in Idaho.MONROE COUNTY CORRECTIONAL FACILITY
The affidavit and court documents remaining sealed is a "quirk" of Idaho law, Michael Mancuso, first assistant district attorney of Pennsylvania's Monroe County, said during a press conference on Tuesday, after Kohberger's extradition hearing.
"Having read those documents, and the sealed affidavits of probable cause, I definitely believe that one of the main reasons the defendant chose to waive extradition and hurry his return back to Idaho was the need to know what was in those documents."
Attorneys, law enforcement officers and others involved in the case won't be able to discuss the affidavit or other court documents after an Idaho magistrate judge issued a so-called "gag order" on Tuesday evening prohibiting officials from talking publicly about many aspects of the case outside of court.
Such orders can be issued when judges are concerned that pre-trial publicity could prevent a defendant from getting a fair trial.
Jason LaBar, the chief public defender in Monroe County representing Kohberger for his extradition hearing, said his client was eager to be exonerated.
READ MORE:
Grad student from Washington state charged with murders of four Idaho students
Idaho murder suspect: Who is Bryan Christopher Kohberger?
Idaho police release new detail about house where students were murdered
Idaho murders: FBI profiler says suspect could go to victims' funerals to take 'pleasure' in crimes
Police reveal key new detail in Idaho college murders 911 call as 'private party' ruled out as suspect
What we know so far about the suspect in the University of Idaho student killings
What we know about the 4 Idaho college students found dead in an off-campus home
Idaho college murders: Police release new timeline, map of victims' final hours