Chilling details emerge about how Colorado dentist allegedly killed his wife with poison: "I feel drugged"
Police believe a Colorado dentist laced his wife's pre-workout protein shakes with arsenic and cyanide, eventually killing his spouse so he could be with a woman he was having an affair with, according to court documents. Police have called James Craig's alleged plot a "heinous, complex and calculated murder."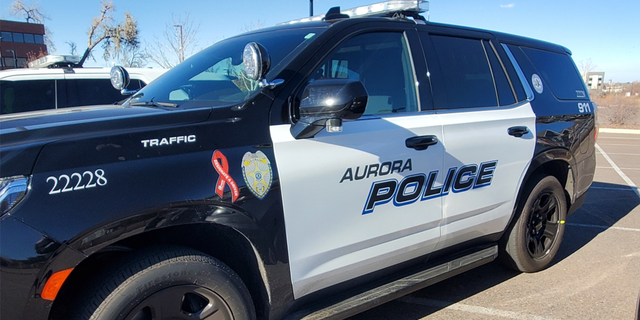 The Aurora Police Department's Major Crimes Homicide Unit launched an investigation into the woman's death and determined she had been poisoned. (Aurora Police Department)
Craig, 45, was arrested on suspicion of first-degree murder Sunday, shortly after his wife died after being taken off life support during her third trip to the hospital this month. According to court records, he is being represented by the public defender's office, which does not comment on cases.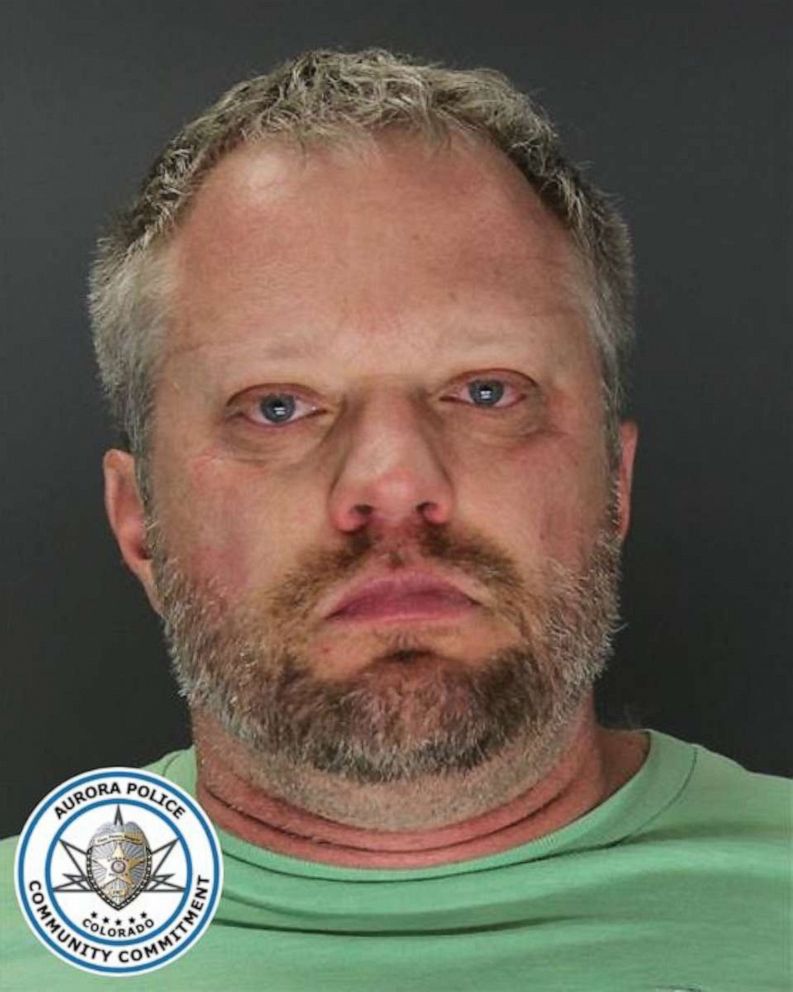 Craig is scheduled to appear in court Thursday to learn whether prosecutors have decided to file charges against him.
As Angela Craig languished in the hospital, with doctors unable to figure out what was wrong with her, police in the Denver suburb of Aurora allege her husband was meeting with a fellow dentist who flew in for visits with him. Police began investigating Craig after his dental practice partner and friend, Ryan Redfearn, told a nurse that Craig had ordered potassium cyanide even though they did not need it for their work, according to an arrest warrant laying out evidence gathered by investigators.
After allegedly Googling questions like, "Is Arsenic Detectable in Autopsy?" investigators believe Craig put arsenic in one of the protein shakes he routinely made for his wife for their workouts on March 6 and then, after she survived, he ordered a rush shipment of potassium cyanide that he told the supplier was needed for a surgery. Craig had asked an office manager not to open that package but another employee did, leading to its discovery and eventual disclosure to authorities, the document said.
The delivery of a third substance he is accused of ordering, Oleandrin, was intercepted by authorities after they began investigating him, the document said. Oleandrin is a poisonous substance found in leaves of the oleander plant.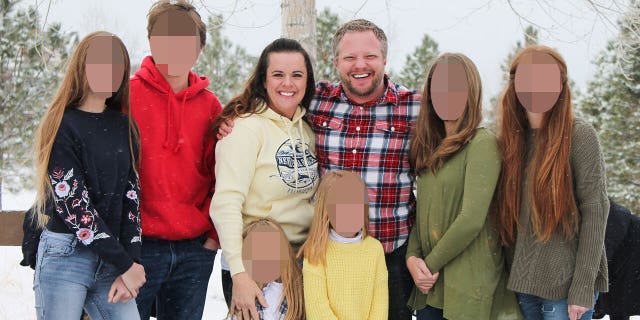 Craig told Redfearn that he ordered the potassium cyanide for his wife and told a social worker that she had been suicidal and depressed since he asked for a divorce in December even though neither of the couple's children said anything about suicide attempts, according to the arrest affidavit.
Redfearn also told investigators that Craig was on the verge of bankruptcy and had been having problems in his marriage, according to the document. Angela Craig's sister, Toni Kofoed, told police that Craig had drugged his wife about five years ago with an unknown drug because he said he planned to kill himself and did not want her to be able to save him.
Kofoed believes that incident is what Craig referenced in a series of texts between Angela and James Craig about her symptoms after she first fell ill on March 6. According to the arrest affidavit, Angela Craig wrote "I feel drugged" and James Craig replied: "Given our history I know that must be triggering. Just for the record, I didn't drug you. I am super worried though."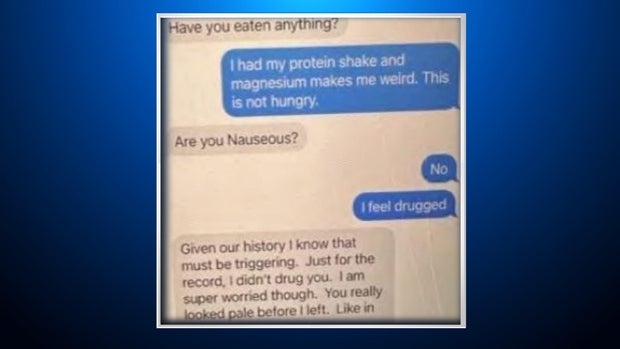 According to the arrest affidavit, James Craig wrote: "Given our history I know that must be triggering. Just for the record, I didn't drug you. I am super worried though."AURORA POLICE
Last week, two days before Angela was declared brain dead, the woman police say he was having an affair with wrote Craig an email expressing sympathy about what he was going through, according to the document. However, she said she did not think it was right for her to mix in with those who had gathered to mourn Angela because she did not want to "conceal what I feel for you."
"When the suspicious details of this case came to light, our team of officers and homicide detectives tirelessly worked to uncover the truth behind the victim's sudden illness and death," Aurora Police Division Chief Mark Hildebrand said in a statement. "It was quickly discovered this was in fact a heinous, complex and calculated murder. I am very proud of our Major Crimes Homicide Unit's hard work in solving this case and pursuing justice for the victim."
According to a work bio and video posted online, Craig is married with six children. He said he taught as an associate professor at the University of Missouri School of Dentistry for three years and has been practicing dentistry in the Aurora area since 2006.
Neighbors of the family told CBS Colorado they were stunned.
"I keep praying for the kids because they lost both parents at the same time," said neighbor Karen Lucero.
Karen and Michael Lucero had been friends with Angela and James Craig.
"I got a card and put together some money for the family. I haven't given them yet because I just found out what really happened," said Lucero.
Summerbrook Dental Group | Dr. Craig Bio by Summerbrook Dental Group on YouTube
READ MORE:
UPDATES: Colorado dentist arrested in wife's 'complex and calculated' poisoning death, police say