Country star Brantley Gilbert rejects Bud Light tossed to him onstage: 'F— that!'
Brantley Gilbert becomes the latest star to weigh in on Bud Light's partnership with transgender TikTok star Dylan Mulvaney
Country music star Brantley Gilbert was the latest celebrity to weigh in on Bud Light's partnership with transgender TikTok star and activist Dylan Mulvaney during one of his concerts this weekend.
Gilbert was tossed a can of Bud Light and yelled "F— that!" when he realized the brand of the beer, smashing it to the ground while performing onstage at Indian Mountain ATV Park in Piedmont, Alabama.
Mulvaney was announced as a Bud Light spokesperson to promote the March Madness basketball tournament this month, which has prompted ridicule and backlash from the media and the public in recent weeks.
Even though Brantley Gilbert doesn't drink anymore his reaction to someone throwing him a Bud light was Awesome🙌🏼👏👏👏😂❤️.#GoWokeGoBroke pic.twitter.com/HYDfApZXmx

— ꪻꫝể ꪻꫝể (@TheThe1776) April 16, 2023
The trans activist showed off cans of Bud Light sent by Anheuser-Busch that featured Mulvaney's face, celebrating a milestone in her viral "365 Days of Girlhood" series where the influencer detailing her daily experiences in her first year identifying as a transgender woman on TikTok.
Gilbert no longer drinks alcohol himself, but when he was thrown a different brand of beer he nodded approvingly before tossing the can to his drummer who proceeded to shotgun the drink.
Gilbert is a known conservative who reporteldy led fans on a "F— Joe Biden" chant during a show in 2021. He has also been seen sporting pro-Trump merchandise while on tour. Other stars, including John Rich, Travis Tritt and Kid Rock have also harshly criticized the brand for partnering with Mulvaney.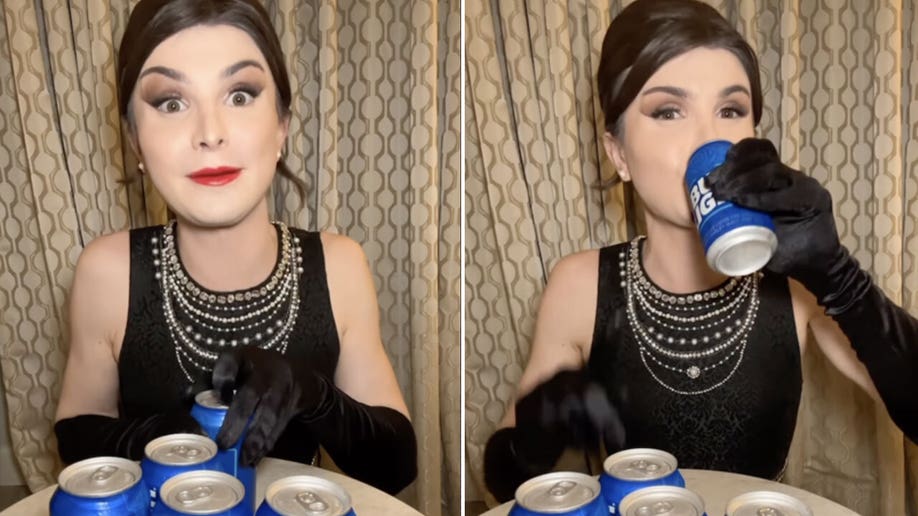 Anheuser-Busch set social media ablaze when beer juggernaut Bud Light celebrated transgender activist Dylan Mulvaney's "365 Days of Girlhood" with a polarizing promotion. (Instagram)
Mulvaney has partnered with a number of prominent brands and was rumored to have a relationship with Tampax, posting to TikTok in 2022 about a proposed partnership.
"When Tampax offers to sponsor you but you don't have a [cat emoji]," Mulvaney shared at the time.
Nike received backlash last week after Mulvaney appeared in paid social media content dancing in Nike women's sports bras. The brand doubled down on its decision to feature Mulvaney as a paid ambassador to promote the company's female clothing, telling customers to "Be kind, be inclusive … Encourage each other."