Crews respond to explosion at Ohio gas refinery
BY 2URBANGIRLS
OREGON, OH – A massive explosion has occurred at a BP Refinery in Oregon, OH with multiple injuries being reported.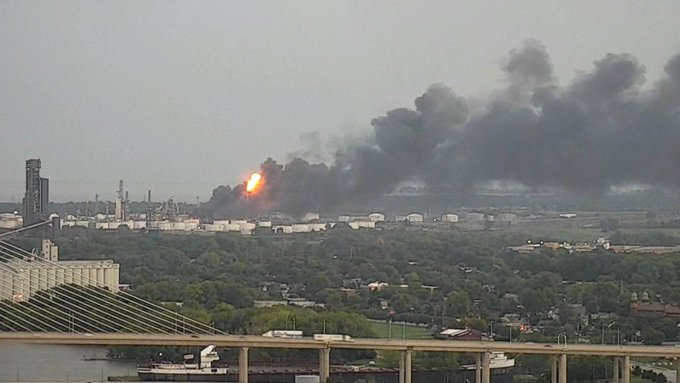 According to Lucas County Regional Dispatch, crews responded to the refinery in the 4100 block of Cedar Point Road in Oregon around 6:30 p.m. on Tuesday evening for reports of injuries. The number of people hurt and the extent of their injuries is unknown at this time.
BP Fire and the Oregon Fire Department responded to put out the fire. It's unclear what sparked it. A statement from BP to 13abc said it is working closely with local fire crews as they respond to the fire.
"Our highest priority remains the safety of our staff, the responders and the public," a BP spokesperson said.
🚨#BREAKING: Massive explosion reported at BP Refinery with reports of injuries

Multiple agencies are responding to a Massive explosion at a BP oil Refinery in Oregon Ohio with Reports of multiple injuries at this time it's unclear on how many are injured pic.twitter.com/PCyiQoUk5t

— R A W S A L E R T S (@rawsalerts) September 21, 2022
🚨#UPDATE: The refinery can process up to 160,000 barrels of crude oil each day, providing the Midwest with gasoline, diesel, jet fuel, propane, asphalt, and other products this is still developing pic.twitter.com/dTvarkfplQ

— R A W S A L E R T S (@rawsalerts) September 21, 2022
This is a developing story.