Dive team says they've found Kiely Rodni and her vehicle in 14 feet of water near Truckee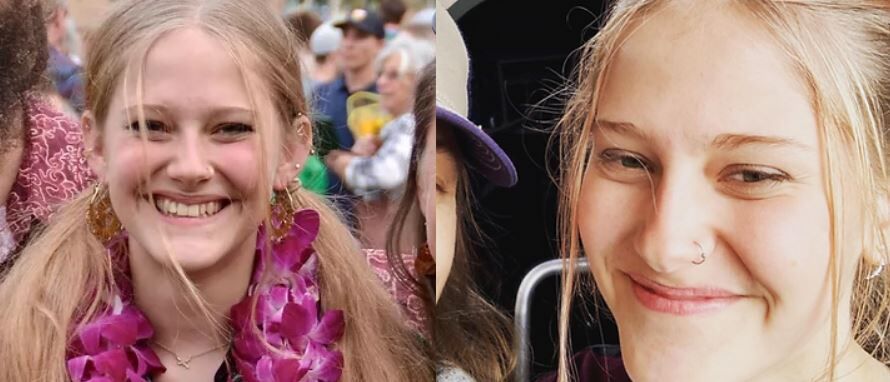 >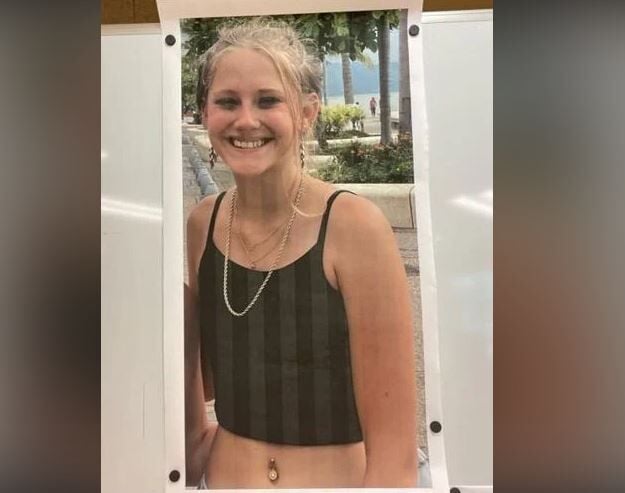 A volunteer scuba diving team says they've located missing 16-year-of Kiely Rodni and her vehicle in a lake near Truckee.
On Sunday, August 21, 2022, volunteer scuba diving group Adventures With Purpose shared on their Facebook page that they've located Kiely's car upside down in 14 feet of water.
The post also states that Kiely is inside of the vehicle.
The post did not mention a specific lake where Kiley was located.
We have reached out to the Placer County Sheriff's Office for confirmation.
Rodni was last seen near the Prosser Family Campground, in Truckee and was at a party of more than 100 juveniles and young adults.
She was last seen at the party on August 6th, 2022, at approximately 12:30 a.m.
As part of the investigation, Truckee Police, along with the Placer County Sheriff's Office and regional law enforcement partners from the Placer County Probation Department and the Auburn Police Department (CA) conducted sex offender compliance sweeps throughout the Truckee/North Tahoe area.
The operation, which occurred on Thursday, August 18th, resulted in several sex registrants being found in violation of their terms, with one arrest being made and criminal charges to be filed on another.
Officials have developed information that Kiely was seen in a video earlier in the evening at the party wearing the white sweatshirt pictured below.
It's unclear whether Kiely was wearing the sweatshirt when she was last seen.
On Saturday, August 13, The Washoe County Sheriff's – Hasty Team dive team and Incident Management Team (IMT) were requested to assist the California Office of Emergency Services (CALOES) in the continuing search effort for  Kiely Rodni at Prosser Reservoir.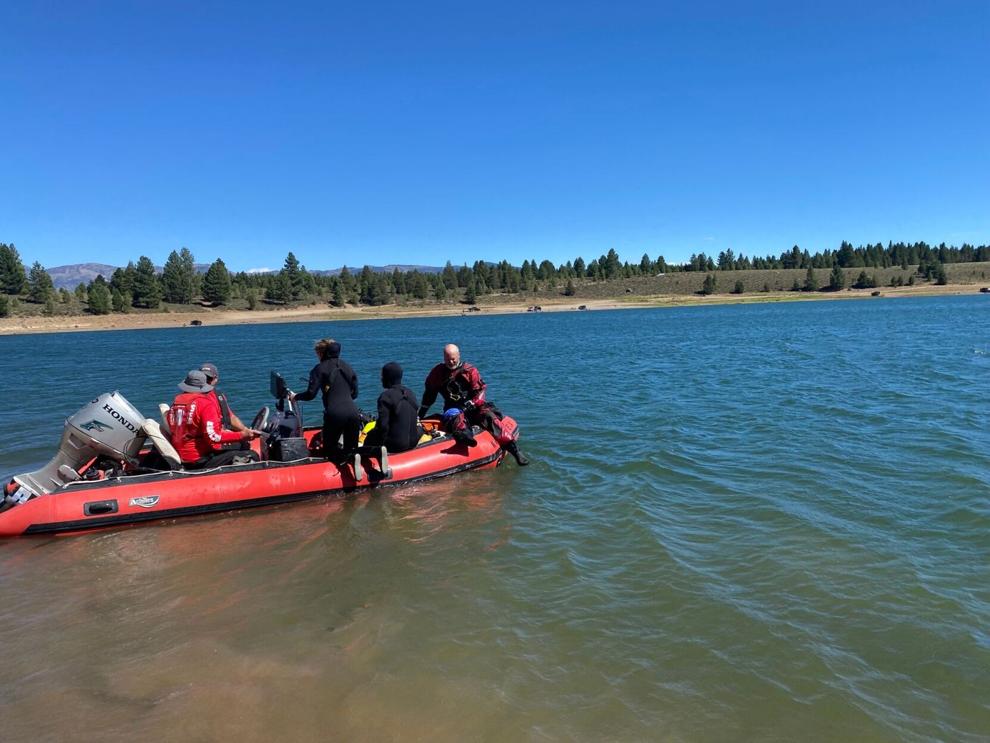 Authorities previously said that a lot of video was taken at the party and that they are looking through all of it, but it will take time.
"Our request now is that if you have video of that night detectives want more of it," says Lt. Josh Barnhart, Placer County Sheriff's Office.
Law enforcement says they understand that a lot of their possible witnesses are teenagers…and they may not feel comfortable talking to police. That's why they're asking for parents to talk to their teens and to open that line of communication.
"We have received several reports of adults trying to discourage people and possibly teens coming forward with information that could help us locate Kiely. So we'd like to remind everyone again…our interest is not arresting any individuals or prosecuting individuals…holding them accountable," says Angela Musallam, PIO, Placer County Sheriff's Office.
Please see & share this flyer with information to help find this 16 year-old El Dorado County resident who has been missing since August 6th. pic.twitter.com/a6AIBQY9uW

— County of El Dorado (@CountyElDorado) August 15, 2022
During a press conference, authorities mentioned that the photo of the Honda SUV in the snow, that is her actual car.
Her mom says there is a dream-catcher-type medallion hanging from the car's mirror. And there is a sticker of a ram under the rear windshield. There are some scratches on the front end of the car.
Also, the hoodie seen below, authorities don't know whether Kiely was wearing that hoodie when she disappeared, but they believe it was still in her possession.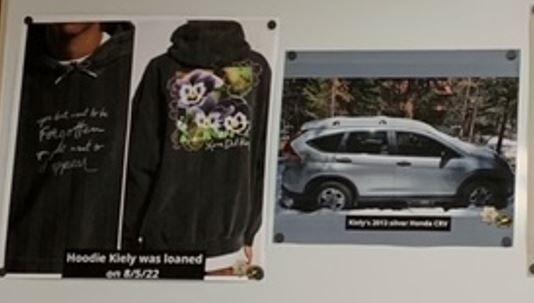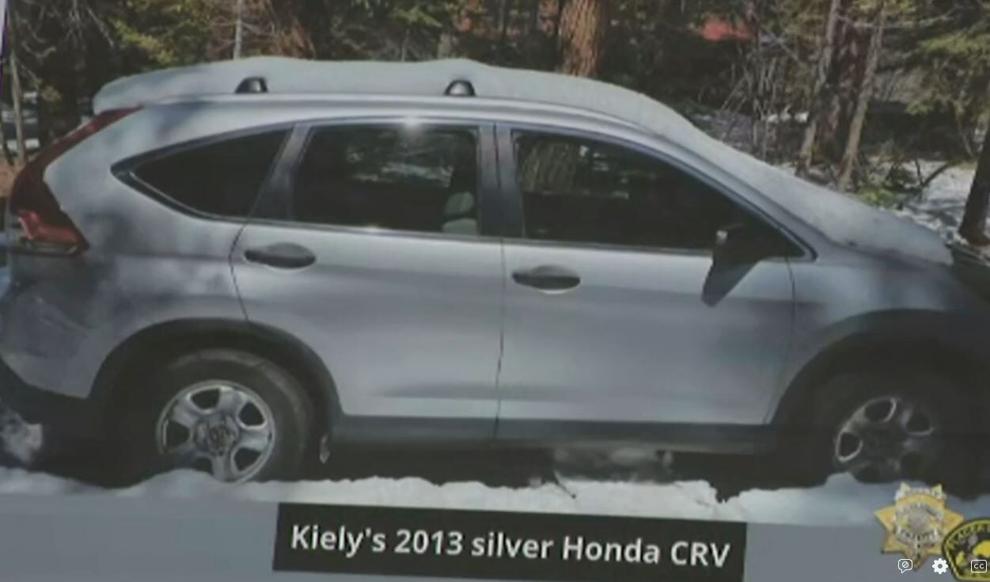 If you have any information that can help authorities, you can remain anonymous by calling (530) 581- 6320 Option 7. You can also email tips: sheriff_tahoeinvesttips@placer.ca.gov.
Last week, marine units from the Placer County Sheriff's Office, Nevada County Sheriff's Office, and Washoe County Sheriff's Office conducted water searches. Helicopters from the California Highway Patrol and Placer County Sheriff's Office, continued to do aerial searches for Rodni and her car.
Investigators say they are treating this as a missing persons case, but aren't ruling anything out yet.
Detectives have located surveillance video from a local business in Truckee, where Kiely was spotted on August 5th at 6:08 p.m. prior to going missing.
Authorities say as of right now that surveillance video is the only known solid piece of evidence they have of her whereabouts.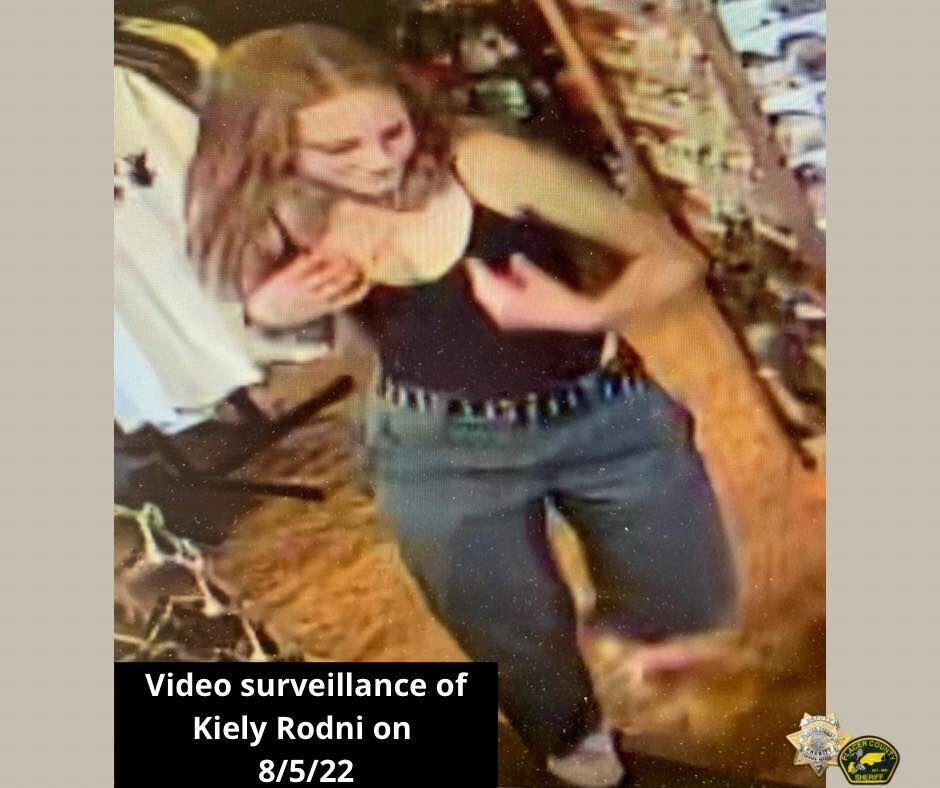 Kiely was last seen wearing a black spaghetti strap bodysuit, green Dickies brand pants with a black grommet belt, and black Vans shoes.
"Right now we don't have any evidence to support an abduction, like we said, we're not ruling anything out which is why we're pulling all the stops. If this was a hiker in an area that would be a search and rescue effort, because we don't know we just have a timeline. We're considering everything," says Scott Alford, Placer County Sheriff's Office.
Sixteen agencies are continuing to look for the teen including Placer, Nevada and Washoe counties along with CHP, the FBI and the Truckee Police Department.
Several people are also helping search for the teen. We found these volunteers at the recreation center last week.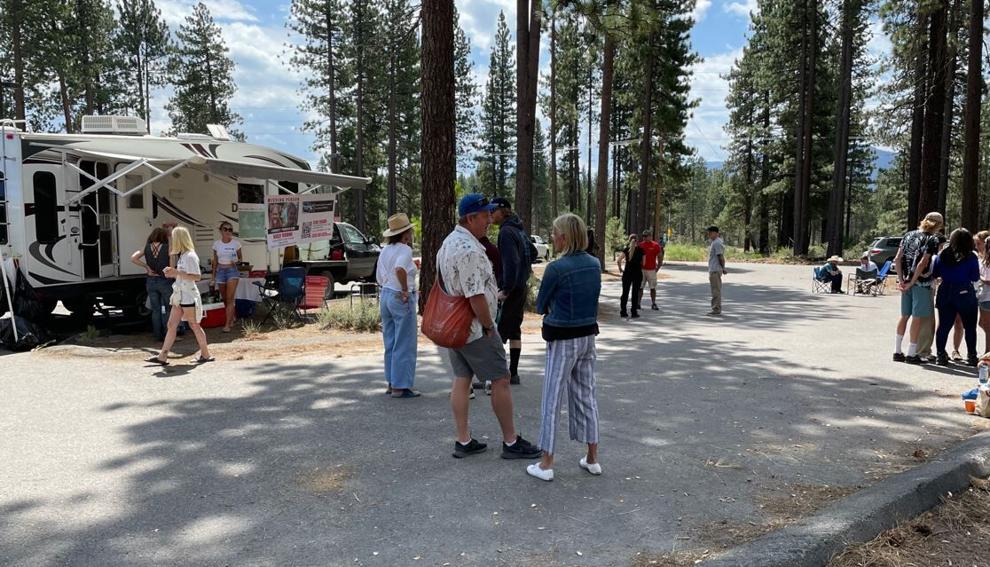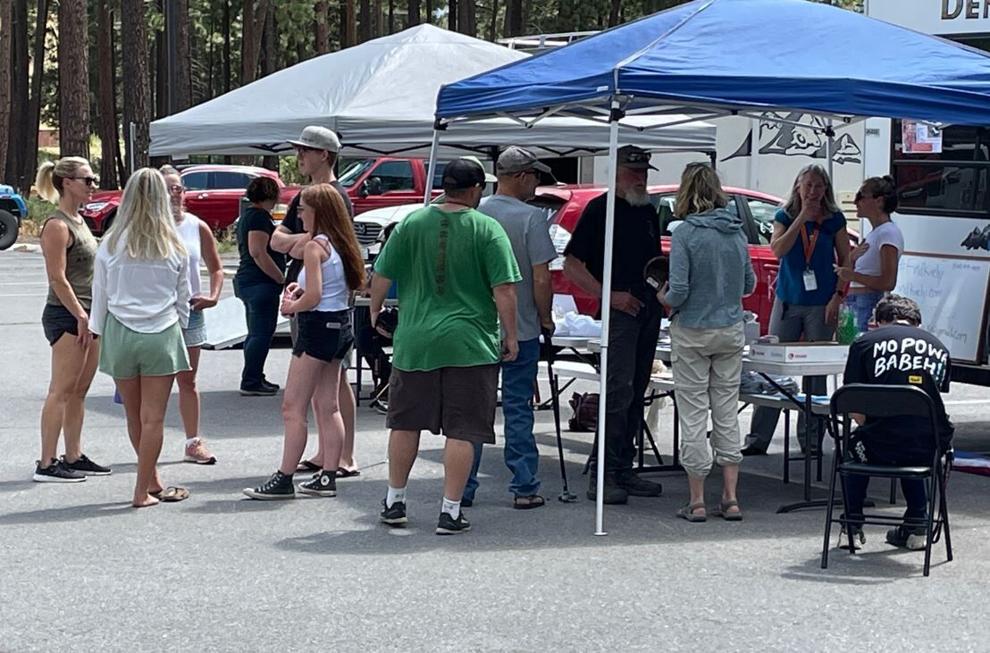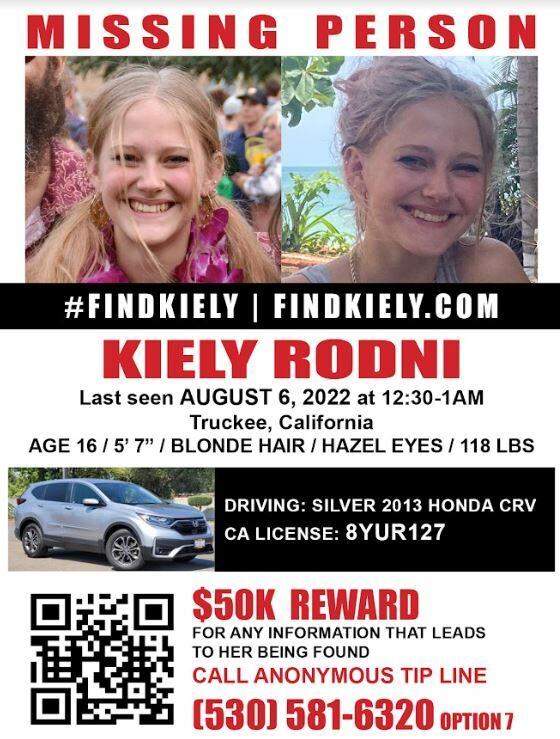 Rodni was last seen near the Prosser Family Campground, in Truckee and was at a party of more than 100 juveniles and young adults.
She was last seen at the party on August 6th, 2022, at approximately 12:30 a.m.
Kiely's SUV is also missing from the party — a silver 2013 Honda CRV with California license plate 8YUR127.
Kiely is described as white, 5'7", is 115 pounds with blonde hair and hazel eyes.
She was last seen wearing green Dickies pants, a black tank top, numerous piercings and jewelry, including a nose ring.
Placer County's air operations crew will fly over the I-80 corridor between Donner Summit and the Nevada state line, and will continue searching around the Prosser Lake area.
Deputies Kiely and her car remain missing. Placer County is coordinating with the California Highway Patrol, Truckee Police, FBI, and the Nevada County Sheriff's Office as they continue to search for Kiely.
If you have any information on Kiely's location, contact the Placer County Sheriff's Office immediately at 530-886-5375.
A $75,000 reward is being offered.
‼️TIP LINE SET UP FOR INFORMATION LEADING TO 16-YEAR-OLD KIELY RODNI‼️Anyone with any information can call (530) 581-6320 Option 7. You can remain anonymous.
Details on Kiely's disappearance: https://t.co/JTkI79p4xy pic.twitter.com/DT9XH4fUEJ

— Placer Sheriff (@PlacerSheriff) August 8, 2022