Every Celebrity Who Has Spoken Out About the Johnny Depp-Amber Heard Trial & Allegations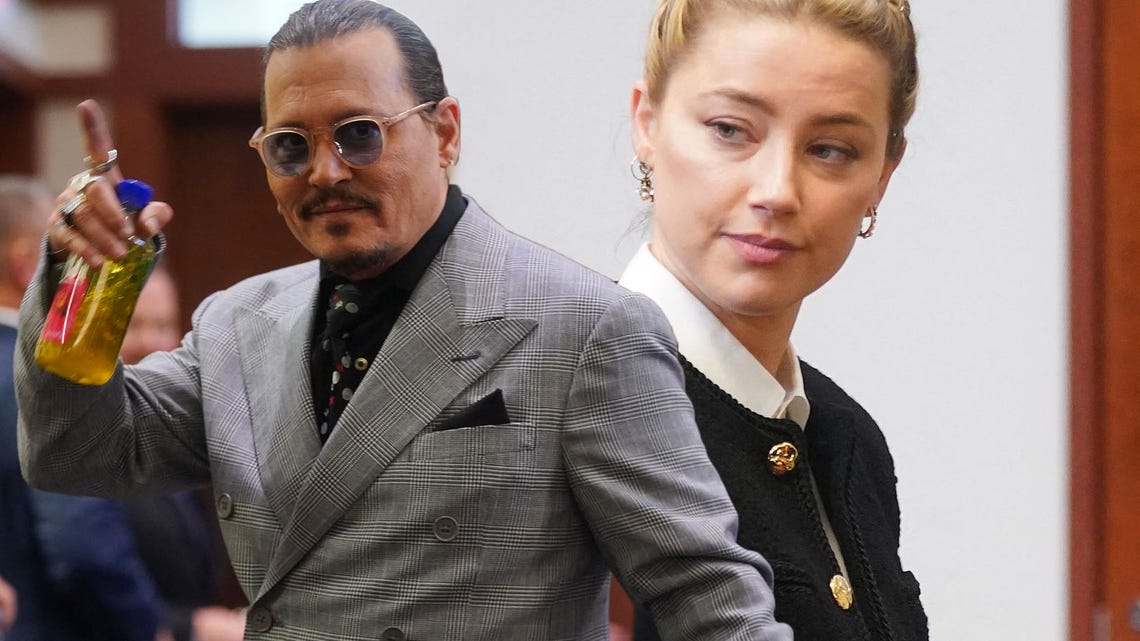 Friends, exes and celebrity fans of both stars have chimed in with statements, social media posts and in some cases, even testimony.
In May 2022, Courtney Love voiced her support for Johnny Depp in a since-deleted video posted to social media. She said that in 1995 Depp gave her CPR after she suffered a drug overdose and praised how Depp treated her daughter Frances during a period when Love "was on crack." Love also sympathized with Amber Heard, saying, "I've been the most hated woman in America … I have a lot of empathy for what that must feel like for Amber. … But if you use a movement for your own personal gain … and you abuse that moment, then I hope justice gets served whatever it is." She later claimed she did not want those thoughts public, saying, "Is it ANY OF MY F—ING BUSINESS? No," before adding, "I want to show neutral support for a friend. I dont want to bully … I want nothing to do with contributing more online bullying to someone enduring being bullied like noone ever has been online. Ever." She concluded, "I was wrong … If I hurt anyone, please accept my amends."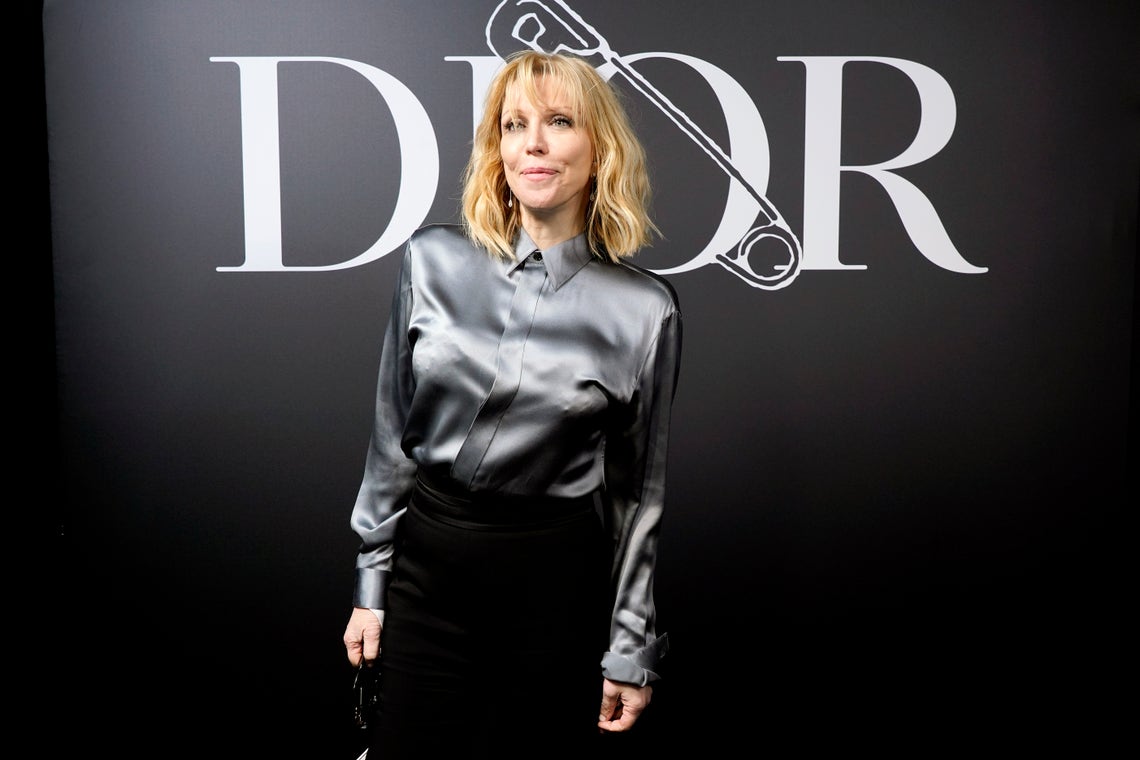 Getty
On May 23, Meek Mill shared a video from Amber's testimony in which audio recordings from one of her fights with Depp was played for the court. He then tweeted, "I don't know what happened in this case …. But that secret recording someone you love can never sit well for me…. It's a plan for a lawsuit or some type of extortion."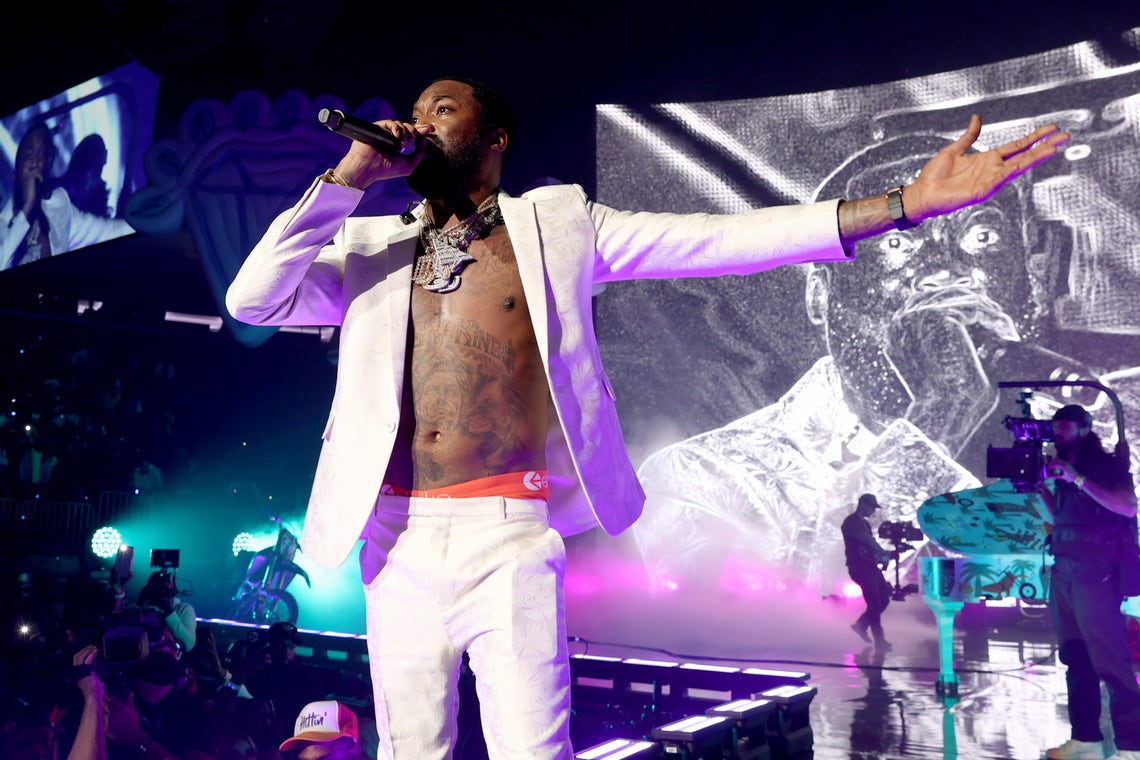 Getty
Eva Green, who appeared in "Dark Shadows" with Depp, posted a photo of the two together on Instagram. She captioned the picture: "I have no doubt Johnny will emerge with his good name and wonderful heart revealed to the world, and life will be better than it ever was for him and his family."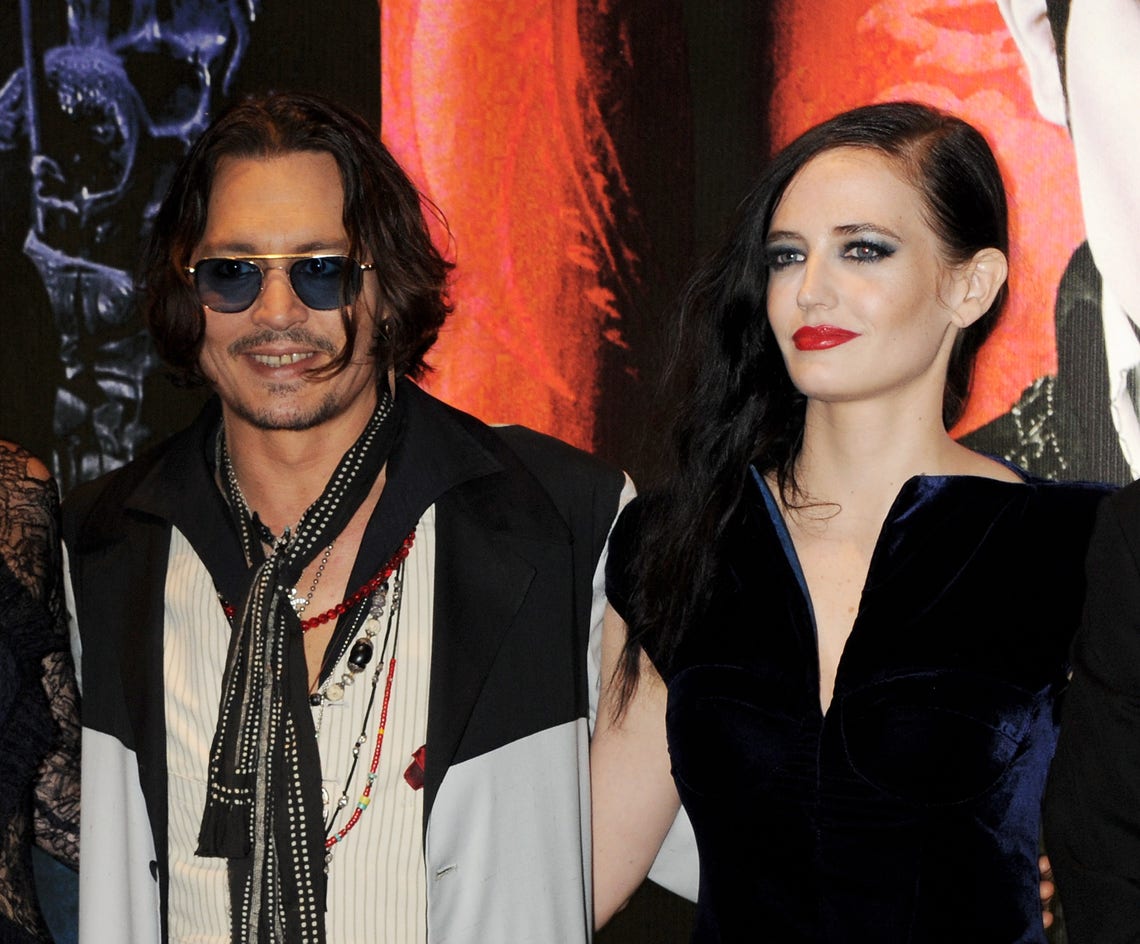 Getty
Ellen Barkin testified in court as part of Amber Heard's defense, appearing in a video deposition in which she said Johnny Depp was "just a jealous man" and "controlling" when they struck up a "sexual" relationship in the '90s. She claimed she also saw him throw a wine bottle across a hotel room in front of a room of people — and added he was drunk "a lot of the time."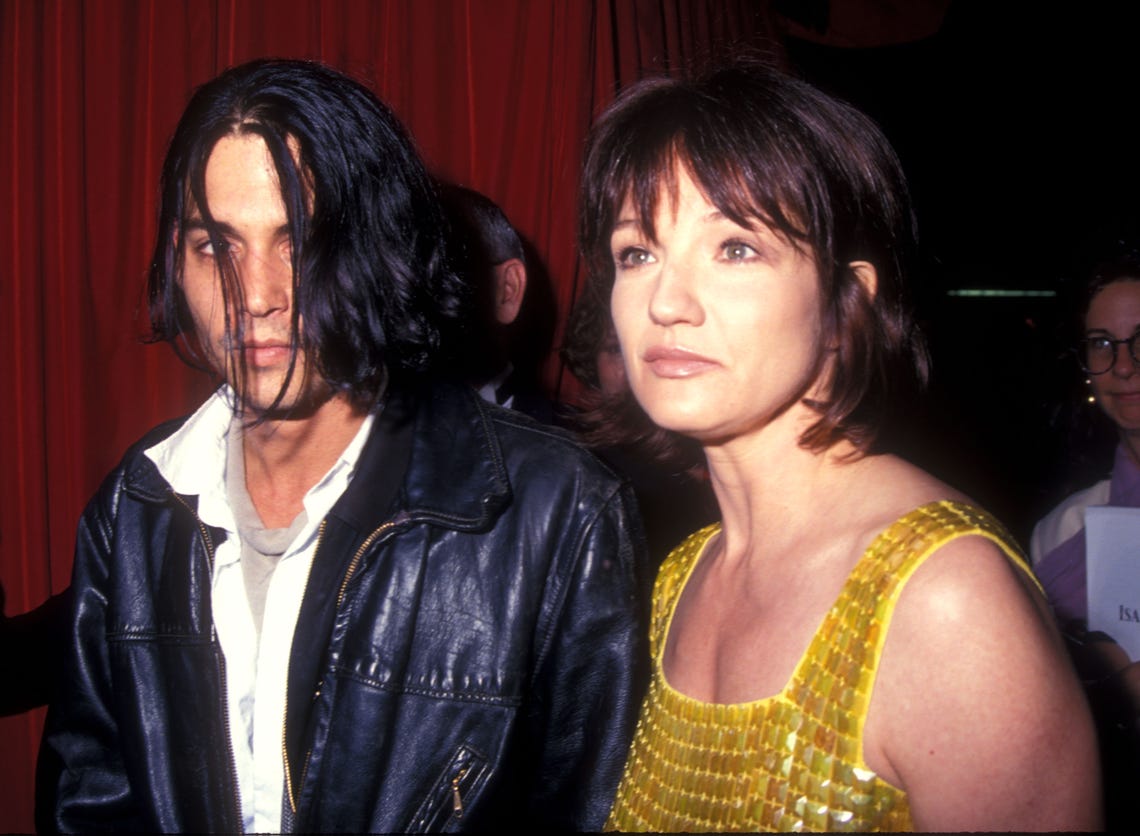 Getty
Chris Rock reportedly defended Depp during a comedy set in London in May 2022. "Believe all women, believe all women except Amber Heard. What the f— is she on? She s— in his bed! She's fine, but she's not s—-ing fine. She s— in his bed! Once you s— in someone's bed, you just guilty of everything. What the f— is going on there? Wow."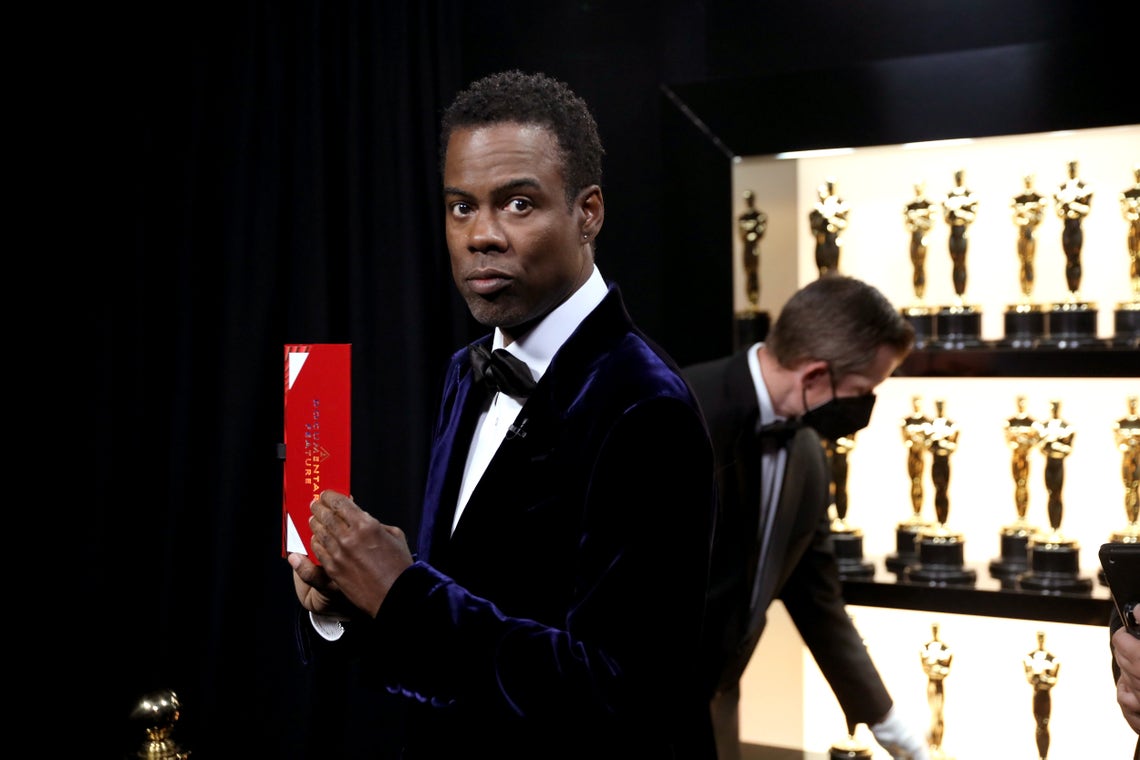 Getty
Bill Burr sided with Johnny Depp too in May 2022, stating on his podcast that while he's "too big a Johnny Depp fan to watch" the trial, he believes the actor "is f—ing destroying." He added, "All of these women's groups that when they see a woman that lies like this, which really hurts their position, because there are women out there that are in a relationship that this woman evidently lied and claimed that she was in. And for someone to go out and lie about it, it hurts the people that are actually in it!"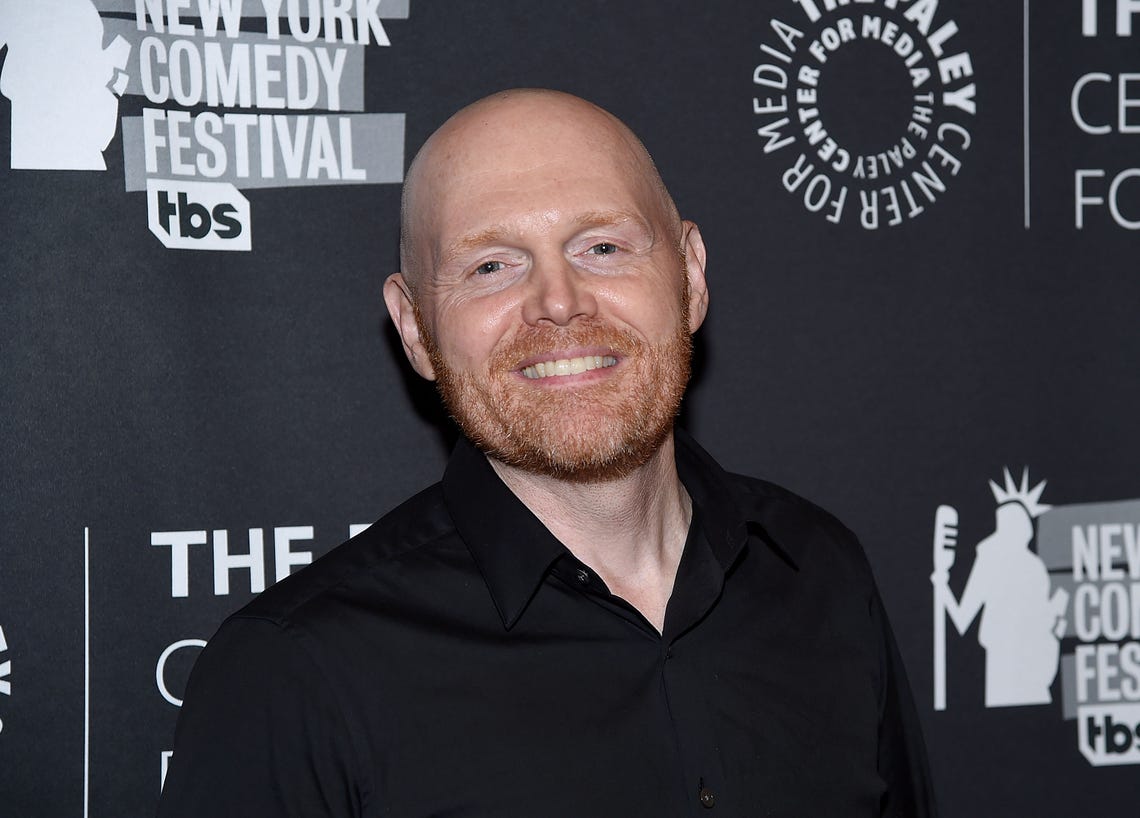 Getty
Howard Stern spoke out against Johnny Depp in April 22, calling the actor a "huge narcissist" by having the trial televised. "He figured I'll put this on TV and because I'm so persuasive and I'm so smart, and I'm such a wonderful guy" Stern said. "If he isn't acting– He's so overacting because he's writing his own material as he goes along," he added, saying "it's not going well for you, it's not going well for her, it's not going well for anybody."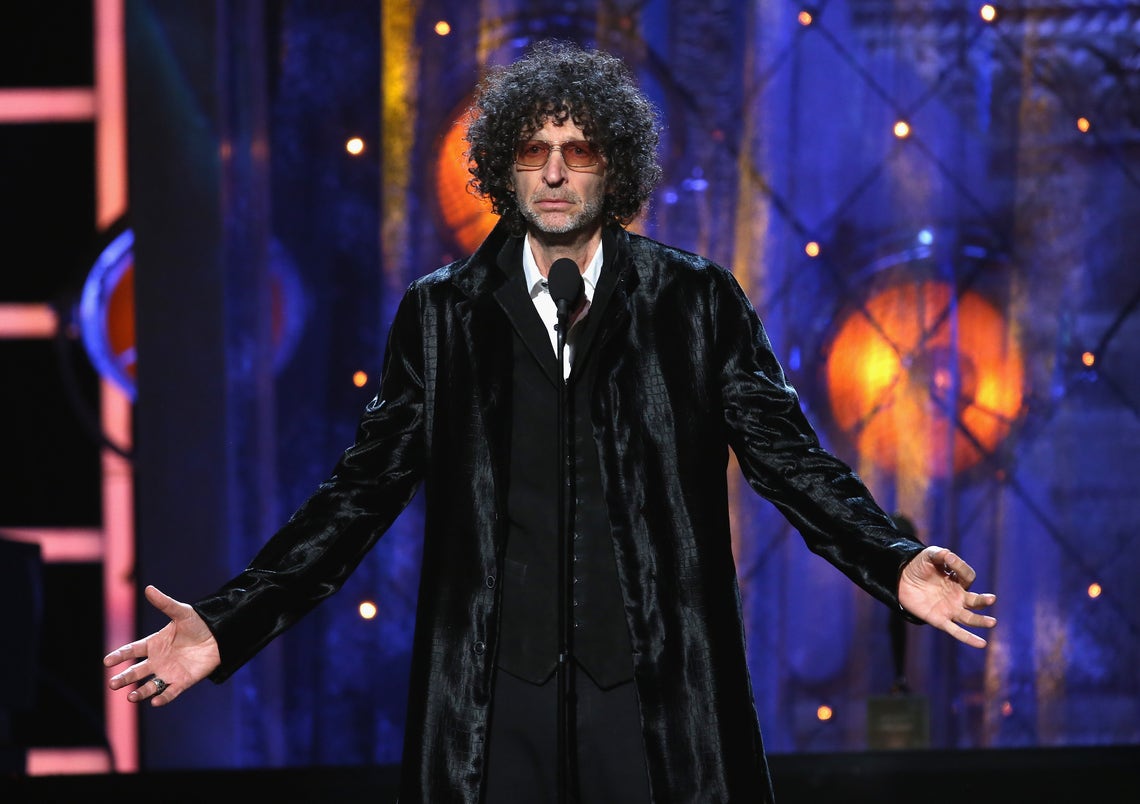 Getty
After previously defending Johnny back in 2016, The Walking Dead alum Laurie Holden doubled down in April 2022. "Glad I did. Would do it again in a heartbeat," she tweeted. "Just happy that 6 years later the world is finally catching up, the truth is now being revealed and there will be justice."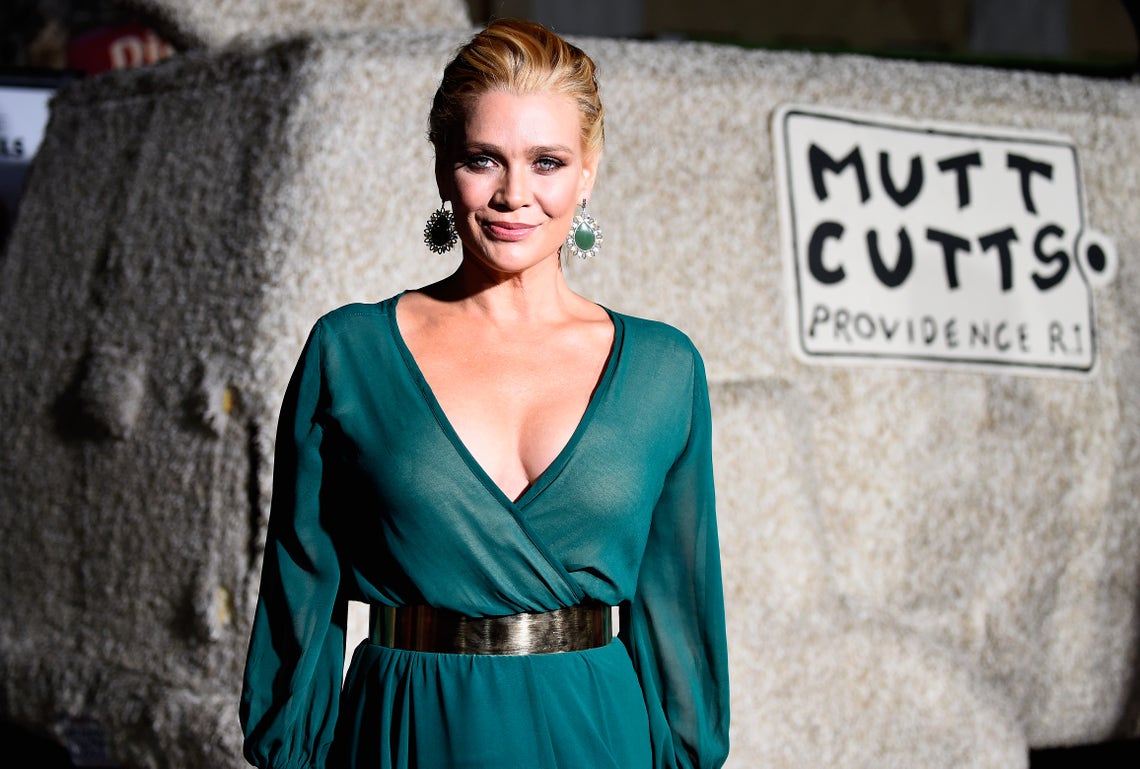 Getty
Kathy Griffin showed support to Amber after Heard tweeted about the then-upcoming trial in April 2022. "Oh Doll, I'm thinking about you and sending all the love," she tweeted at the time.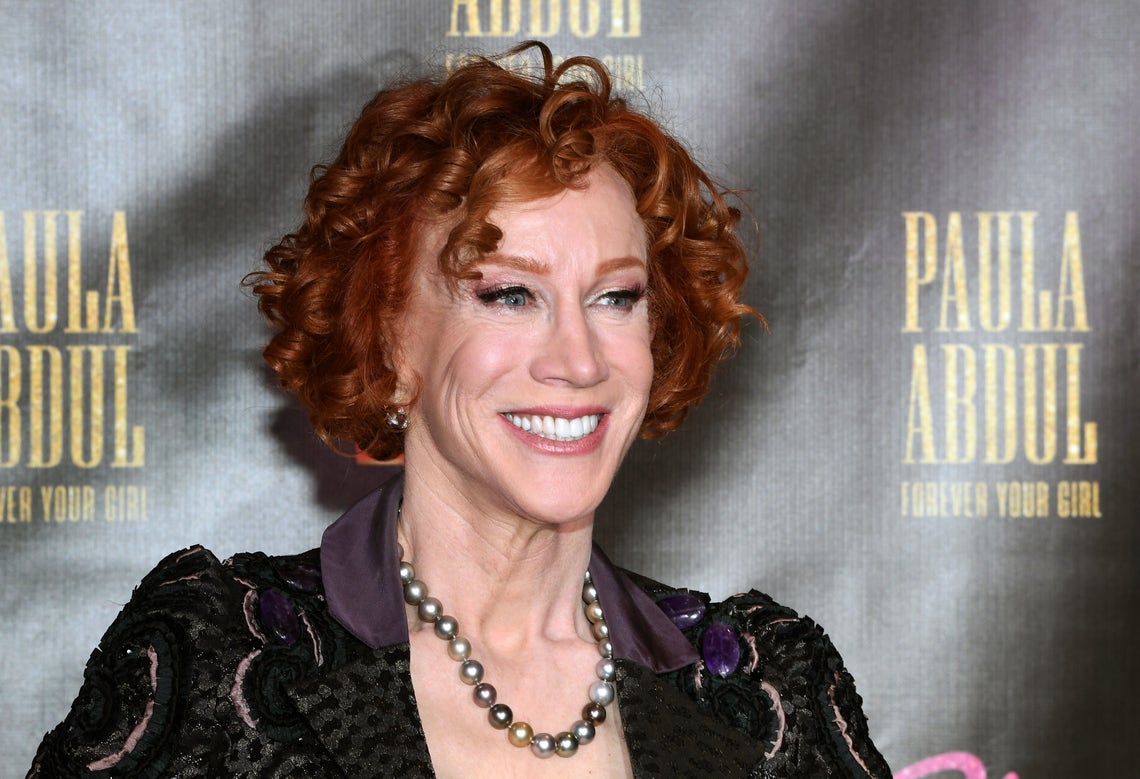 Getty
David Krumholtz, who starred alongside Heard on The Playboy Club, posted "Drugs and alcohol turn men into monsters. I believe Amber Heard. She is not innocent. But she IS a victim. The reason Johnny Depp lost career opportunities is because he was a total mess … he ruined his public image by being a severe drug abuser and drunk." He defended Heard by saying "she is not psychotic" and "got caught up in the bulls—."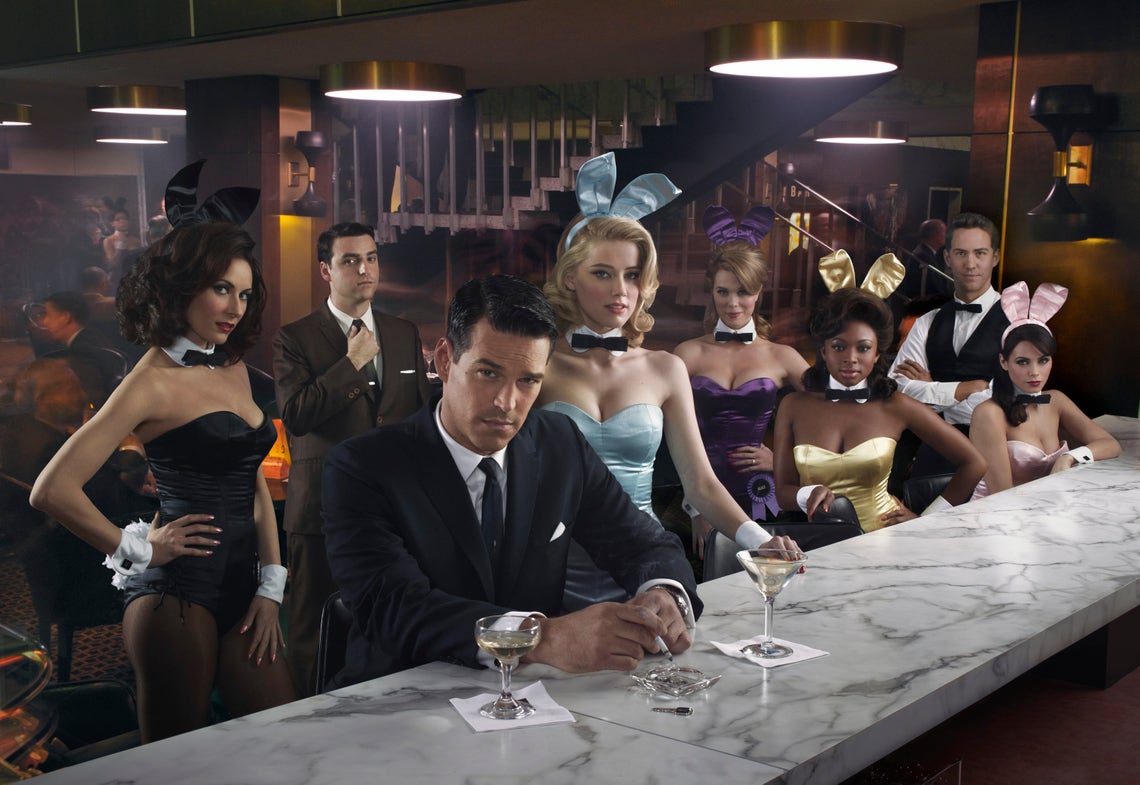 Getty
On May 17, 2022, Kirstie Alley tweeted: "I don't quite understand this trial between Johnny Depp and Amber heard. It seems just like a s— show. Can't quite figure out how it helps either one of them. Just seems like a typical day in the life of an extremely talented drug addict and an extremely beautiful narcissist."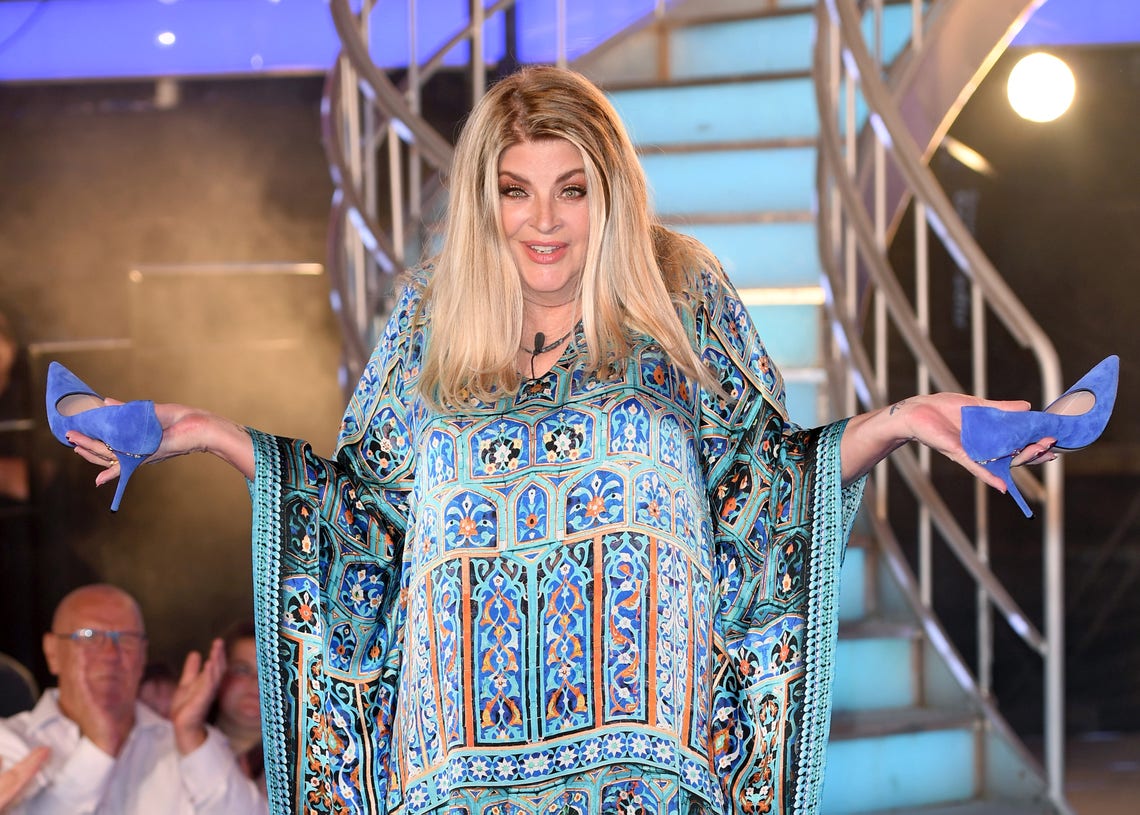 Getty
On May 6, 2022, Larry the Cable Guy tweeted: "I'm not saying Amber Heard seems like she's acting on the witness stand, but after her last testimony I swear think I heard her lawyer say 'Cut!'"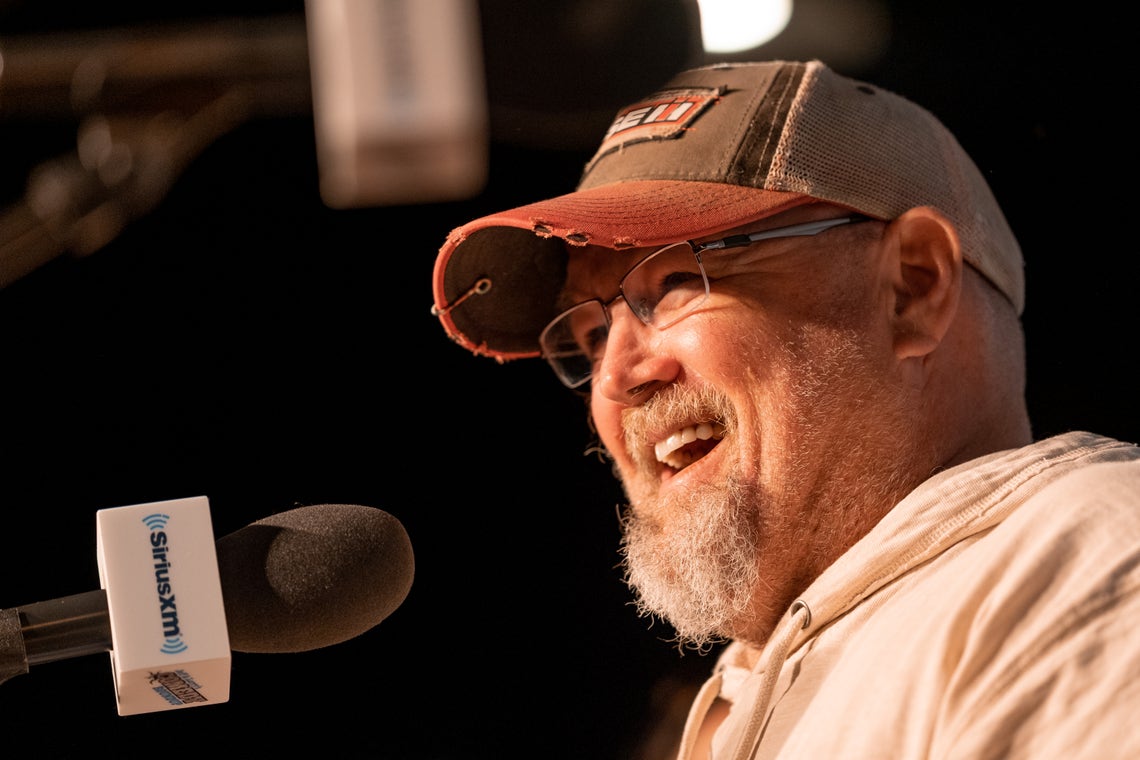 Getty
On May 2, 2022, Drew Barrymore apologized for calling the situation between Depp and Heard "a seven layer dip of insanity" and saying it was "crazy" they were "offering up this information that nobody had to know." In her apology, she wrote, "I just want to deeply apologize and appreciate everyone who spoke out because this can be a teachable moment for me and how I move forward and how I conduct myself. I can be a more thoughtful and better person moving forward because all I want to do is be a good person and I very much appreciate the depth of this and I will grow and change from it."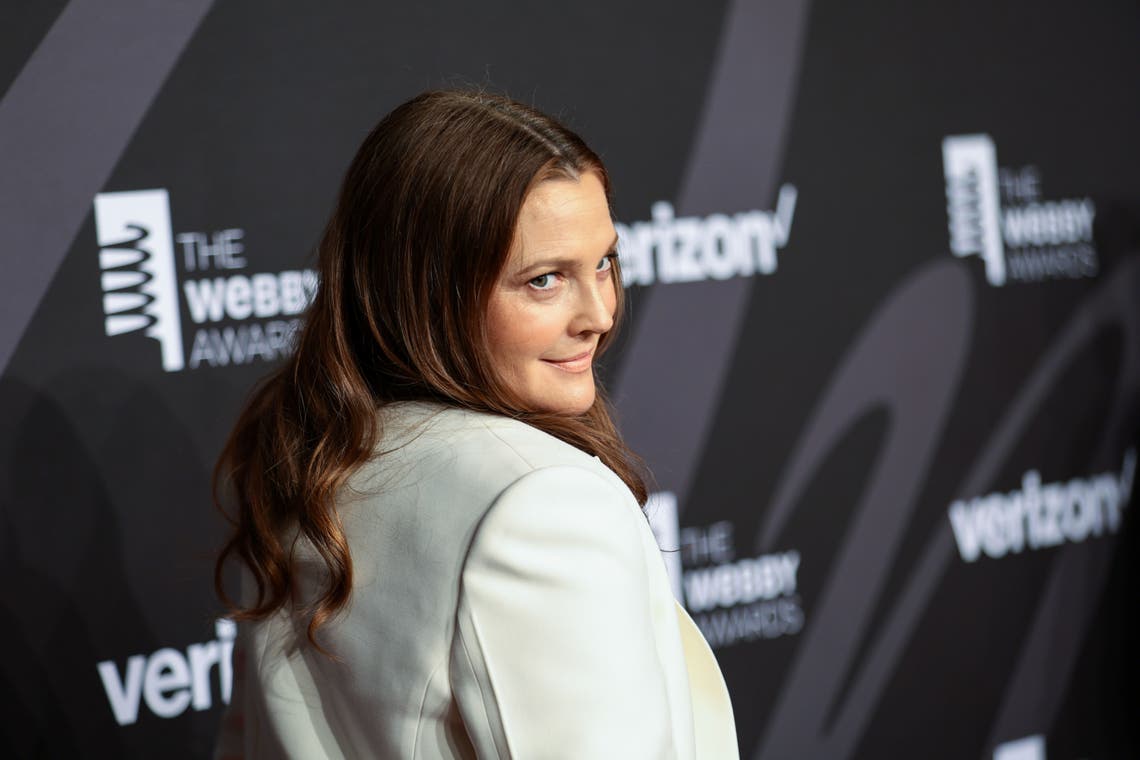 Getty
In April 2022, Ricki Lake shared a throwback photo of Johnny to Twitter and included the hashtag #JohnnyDeppVsAmberHeard. She captioned the pic: "I absolutely adored #JohnnyDepp when I worked w/ him on #crybaby. He was kind, funny, inclusive, professional, a joy. Haven't been following trial as I have been consumed w/ my sick & dying beloved dog, Mama. He was soft spoken, gentle and I loved him."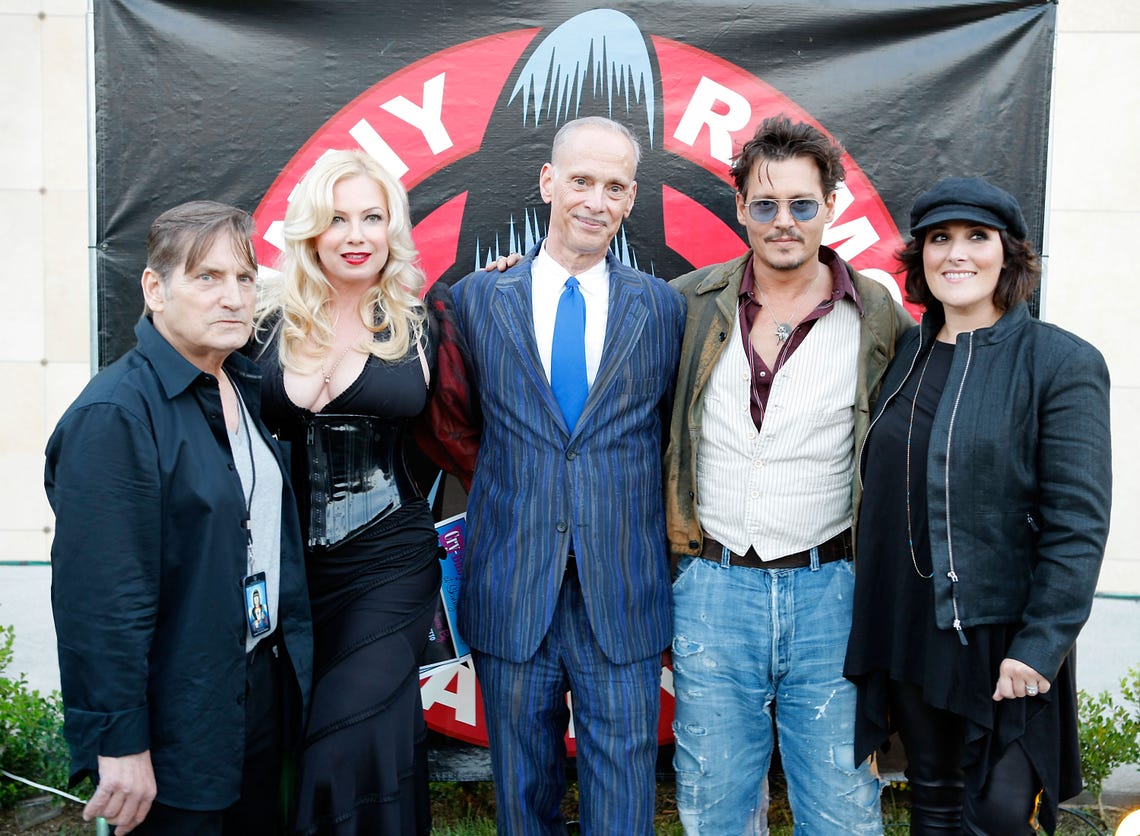 Getty
In April 2022, Ireland Baldwin shared a video of Depp on the stand to her Instagram Story. She wrote: "The thing is, I know women who are exactly like this. They are manipulative and cold and they use their very womanhood to play victim and turn the world against the man because we live in a society where it's cool to say men are all the worst and blah blah f—ity blah.Men can experience abuse too and this absolute disaster of a human being Amber Heard is a terrible person and I hope Johnny gets his reputation and his life back. And I hope he's in like 5 Pirates movies."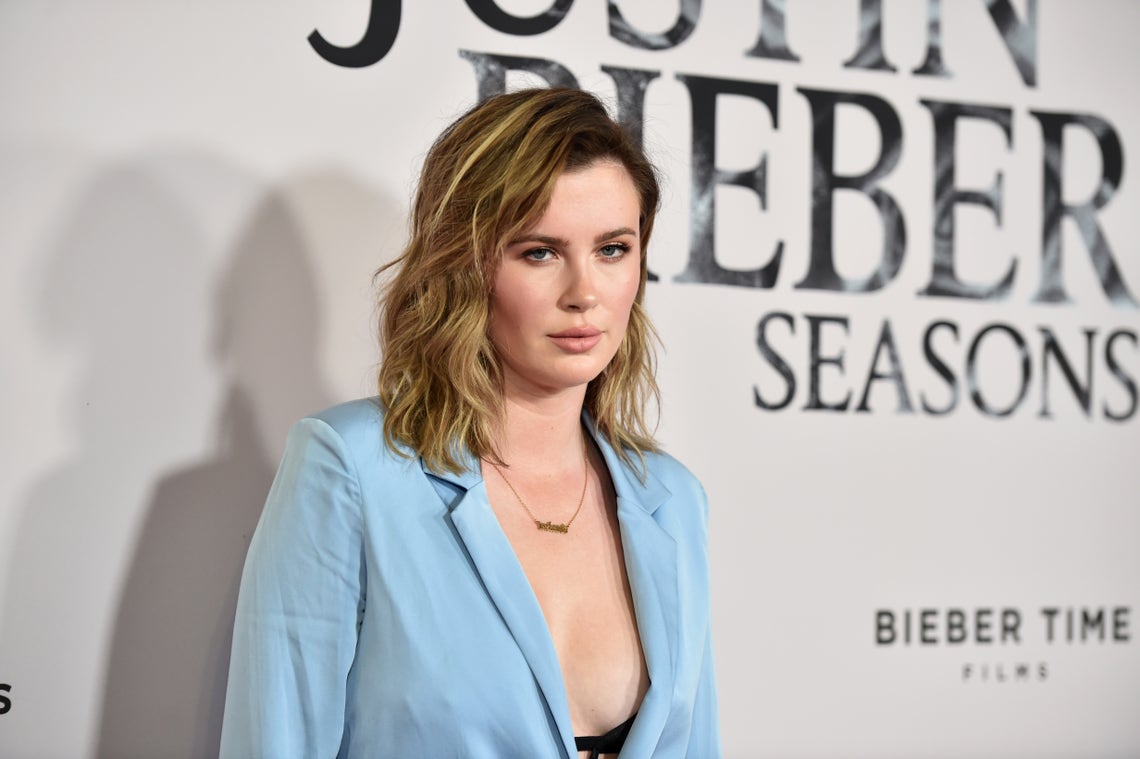 Getty
Johnny Depp's ex Vanessa Paradis released a lengthy statement defending him from Amber's allegations during his UK libel case. "This is nothing like the true Johnny I have known, and from my personal experience of many years, I can say he was never violent or abusive to me," she said. "I have seen that these outrageous statements have been really distressing, and also caused damage to his career because unfortunately people have gone on believing these false facts. This is so upsetting as he has helped so many persons in his personal and professional life, with kindness and generosity."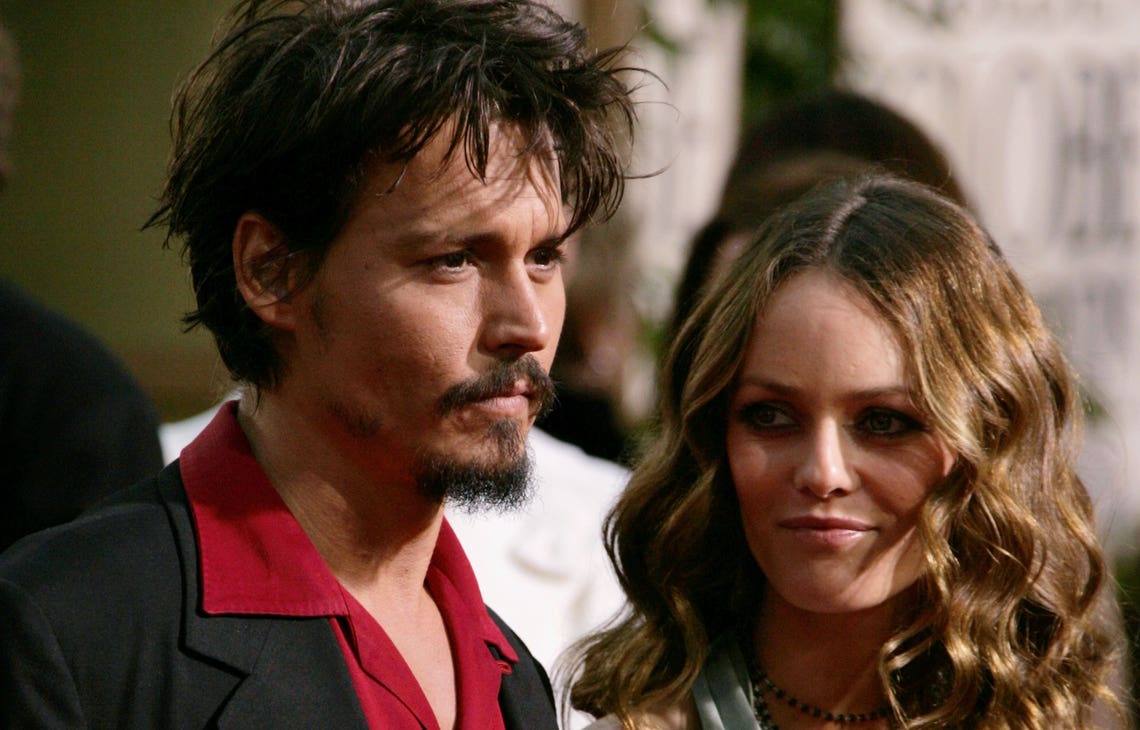 Getty
In the same UK case, Johnny's ex Winona Ryder also issued a statement defending his character. "I understand that it is very important that I speak from my own experience, as I obviously was not there during his marriage to Amber, but, from my experience, which was so wildly different, I was absolutely shocked, confused and upset when I heard the accusations against him," she said. "The idea that he is an incredibly violent person is the farthest thing from the Johnny I knew and loved. I truly and honestly only know him as a really good man — an incredibly loving, extremely caring guy who was so very protective of me and the people that he loves, and I felt so very, very safe with him."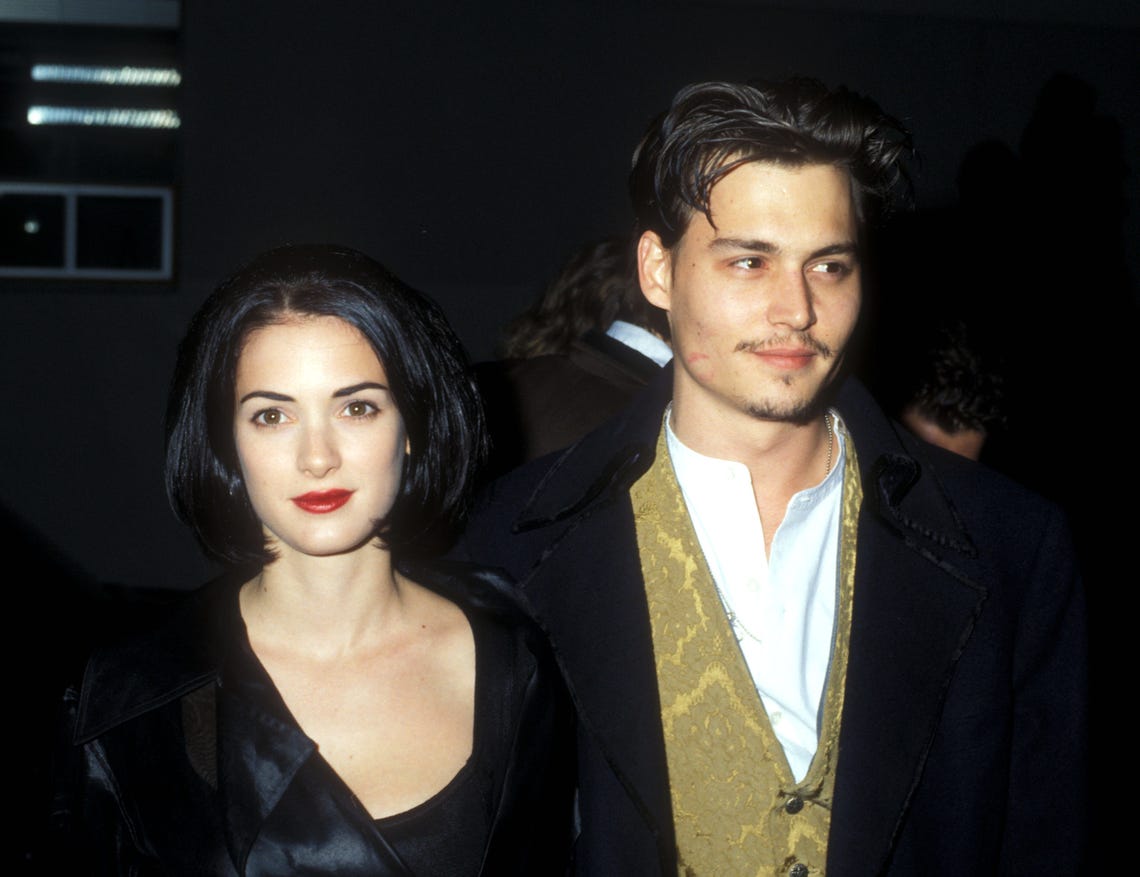 Getty
Javier Bardem, who appeared opposite Depp in Pirates of the Caribbean: Dead Men Tell No Tales, defended him during the UK trial as well. In a statement he said, "I stand by Johnny because I have always seen and felt a true caring and loving man in him, an extraordinary and unique artist who has listened to anyone who needed his help … I love Johnny because he is a good human being, trapped in the lies and manipulations of toxic beings and yet smiling and loving us all in spite of it. How? Through his music, through his acting, through his silence. This means a lot."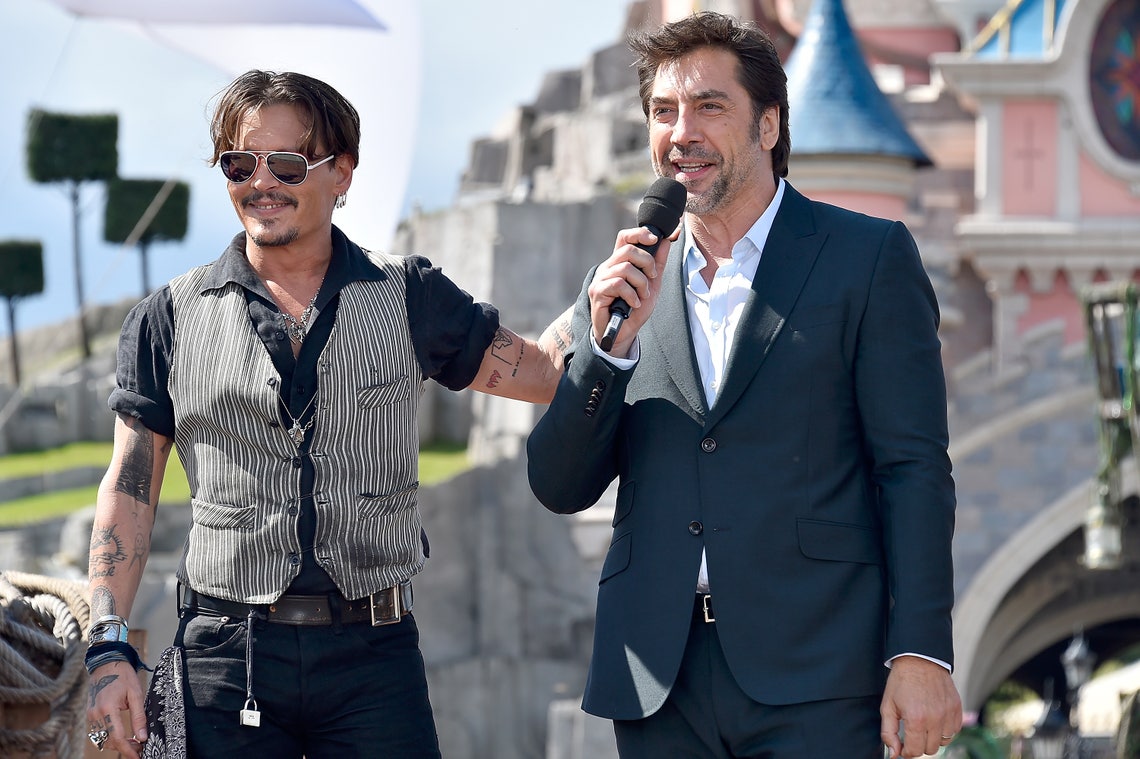 Getty
Penelope Cruz, who is married to Bardem and also appeared in a Pirates of the Caribbean movie — as well as Blow and Murder on the Orient Express — with Depp issued a statement during the UK case too. "I've seen Johnny in so many situations and he is always kind to everyone around. He is one of the most generous people I know," she said, adding that she will "never forget the sweetness, protection and kindness" he treated her with while she was pregnant filming Pirates.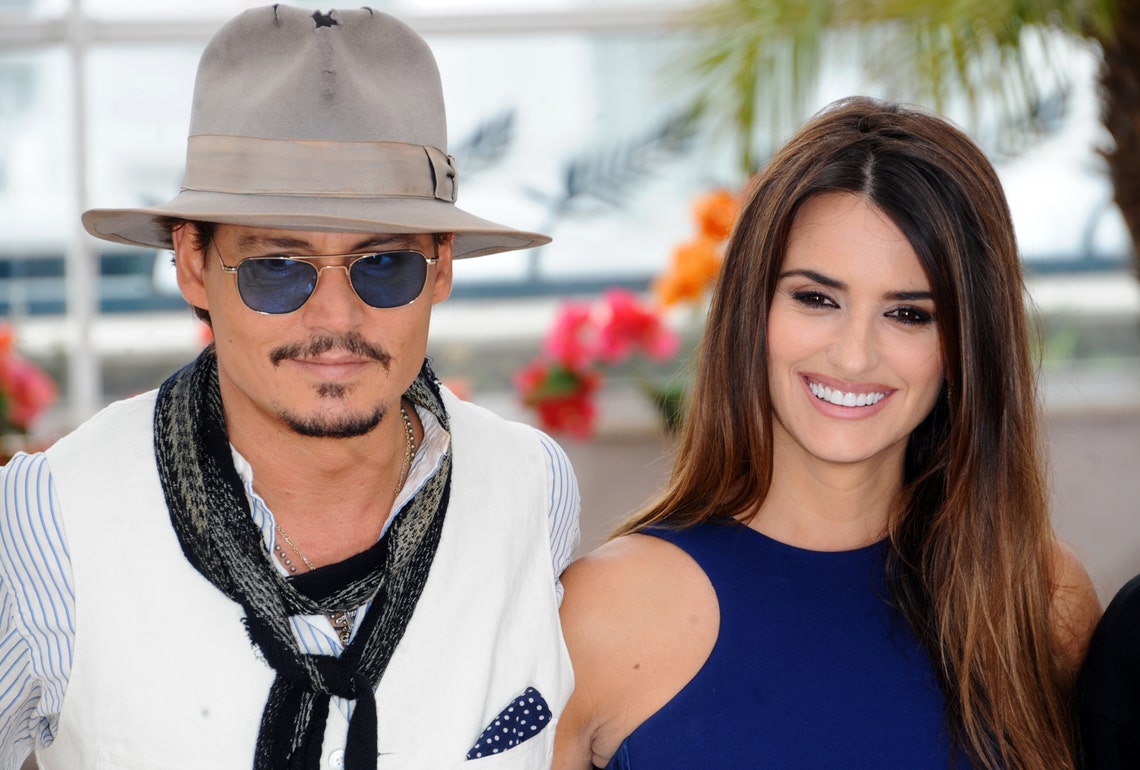 Getty
In a since-deleted tweet, Sia said she was "just showing my public support for Johnny Depp" in 2020. "I mean, I'd love him to get clean and stop with the jewelry, but he is clearly the victim after hearing those tapes."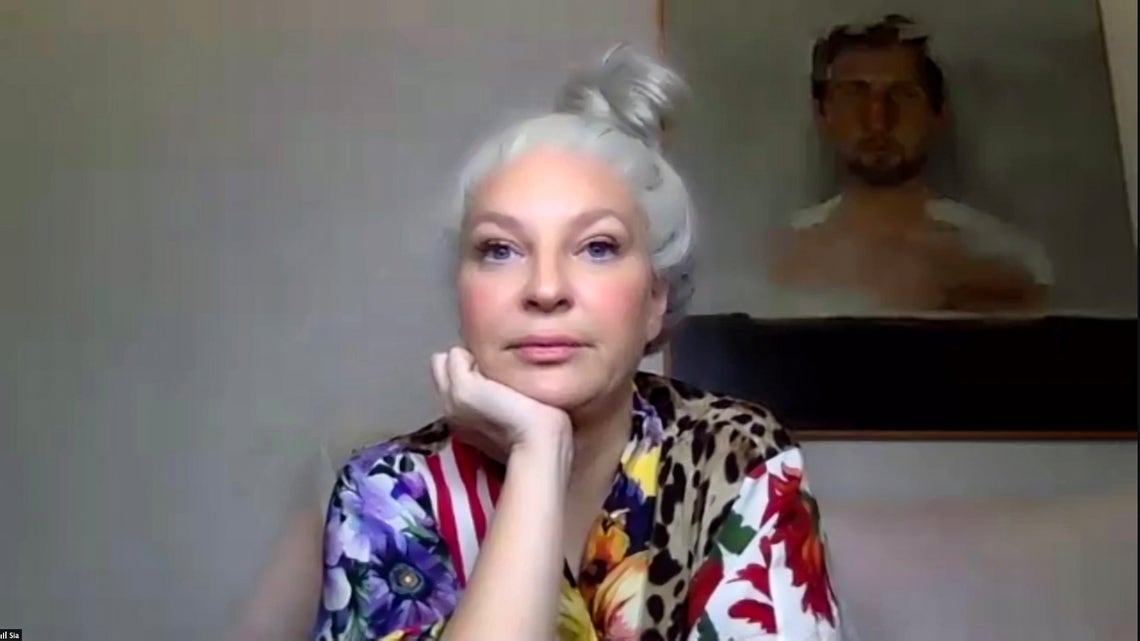 Getty
J.K Rowling defended keeping Johnny Depp in the Fantastic Beasts franchise in 2017, after Heard's allegations and the former couple's divorce settlement. "Based on our understanding of the circumstances, the filmmakers and I are not only comfortable sticking with our original casting, but genuinely happy to have Johnny playing a major character in the movies." After Depp lost the UK libel case, he said he had "been asked to resign by Warner Bros," a request he "respected and agreed to." Mads Mikkelsen took over the role.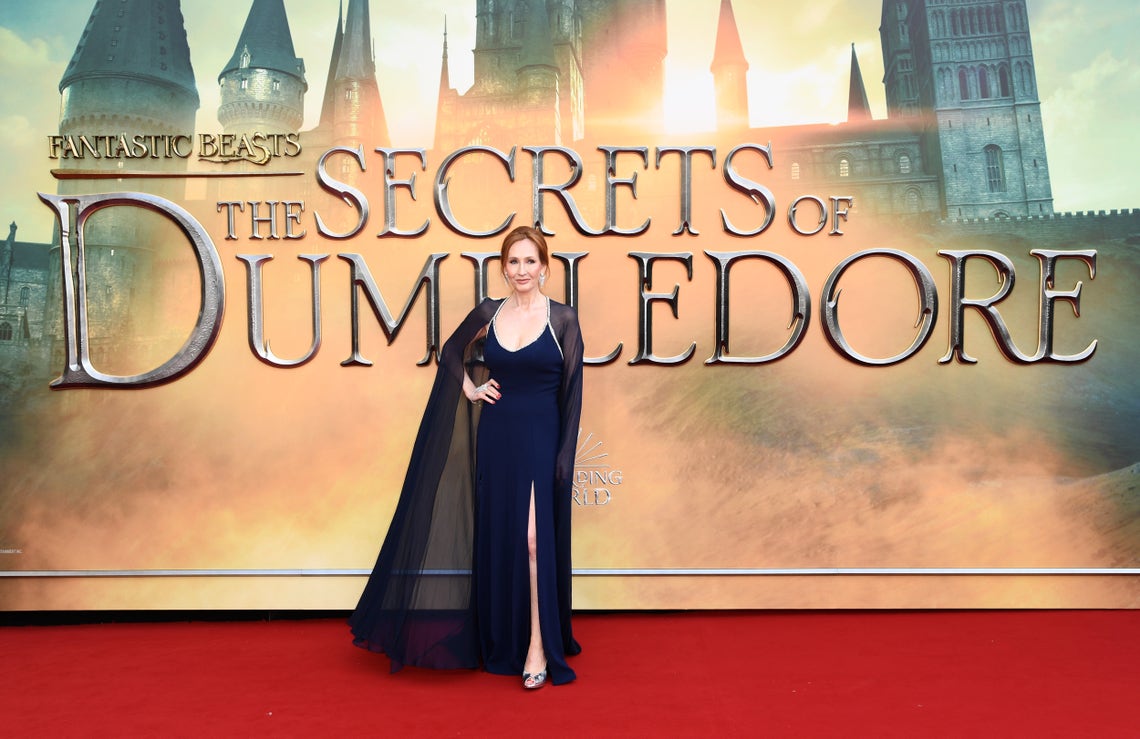 Getty
Paul Bettany, who has been mentioned throughout the trial as being a friend of Depp's and someone who allegedly did not like Amber, tweeted out his support of Johnny when allegations first came out in 2016. "known Johnny Depp for years and through several relationships. He's the sweetest, kindest, gentlest man that I've ever known. Just saying," he wrote. While there were reports he'd testify in the 2022 case, that hasn't happened.