Everything Khloe Kardashian Has Said About Wanting Baby No. 2
True Thompson is going to be a big sister! Take a look back at all the things Khloe Kardashian have said about wanting more kids as she prepares to welcome her second baby via surrogate.
Four years after welcoming daughter True Thompson with Tristan Thompson, the Kardashians star is expanding her family once again. Khloe and the Chicago Bulls player are expecting their second baby together via surrogate, E! News can confirm.
"We can confirm True will have a sibling who was conceived in November," a rep for Khloe tells E! News. "Khloe is incredibly grateful to the extraordinary surrogate for such a beautiful blessing. We'd like to ask for kindness and privacy so that Khloe can focus on her family."
Though the baby news may come as a surprise to some fans given the Good American founder's on-and-off relationship with Tristan, Khloe has been open about her desires to have more kids for quite some time. In fact, her quest to make True a big sister was widely documented on Keeping Up With the Kardashians—even during a period when she and the NBA star were separated.
"I might get some embryos and get a sibling," she told Tristan during a 2020 episode. "I might need to borrow some sperm or get some from you, but we'll figure that out later."
And last year, shortly after Khloe and Tristan rekindled their romance, a source told E! that the two were "on the same page and both want another baby."
"Khloe knows the value of siblings and growing up in a house full of kids and she wants that for True," the insider shared. "It's something they have been working on for a while."
Take a look back at Khloe's road to baby no. 2.
Khloe Has Brood on the Brain
Khloe was vocal about her hopes to give True a sibling, telling SiriusXM Hits 1's Morning Mash Up in July 2020 that though she's "totally content" with being a mom-of-one, she definitely wants more kids. "If I have another one, what a blessing," Khloe said, "but if not, I feel fine with that."
Khloe Talks to Tristan About Baby No. 2
On a February 2021 episode of KUWTK, Khloe told Tristan, "True's getting older and I feel like it's now time to have another kid."
"I'm gonna need you. We have to line it up with your schedule so I can make embryos with my frozen eggs," she added. "I think I'm ready to do the whole pregnancy thing again. This process might take time. I have no idea. I want to be prepared."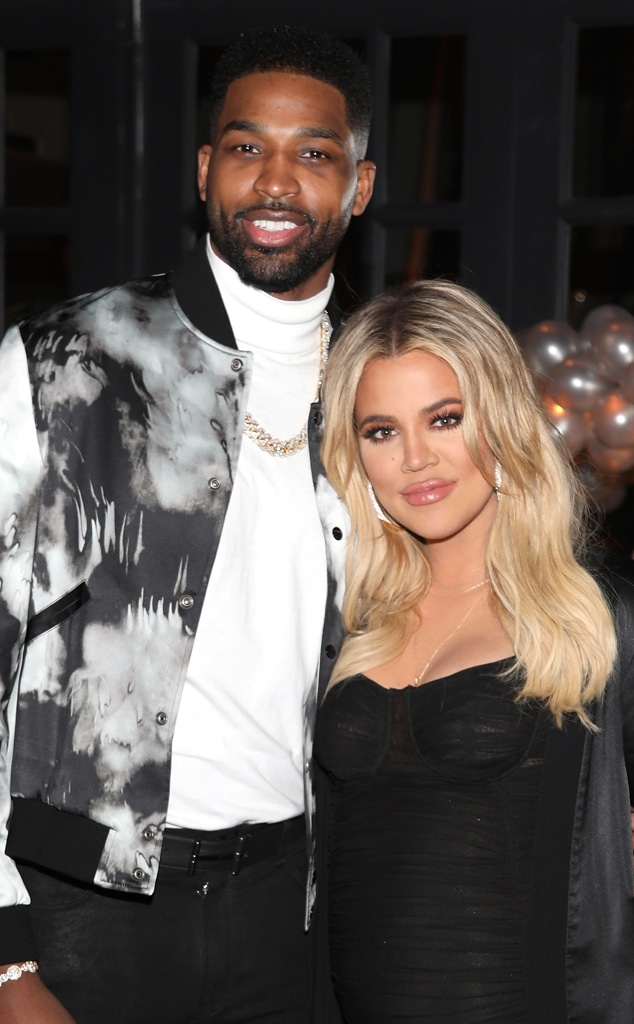 Jerritt Clark/Getty Images for Remy Martin
She Faces a Bump in the Road
After learning what she called "an 80-something percent chance" of miscarrying if she were to get pregnant again, Khloe said in a March 2021 episode of KUWTK, "All I'm trying to do is bring more love into my life and into my family. I seem to be running into more and more roadblocks and it's really hard for me to digest."
Khloe Kardashian's IVF Journey
That same month, Khloe revealed she had undergone the IVF process three different times, but none of her eggs were viable. "We realized that my eggs aren't strong enough to be frozen," she shared during an appearance on The Ellen DeGeneres Show's "Lady Parts" digital series. "They should be mixed immediately with sperm to make embryos. So I actually have made embryos."
The reality star added that the pandemic delayed her family plans. "My plan was to have kids closer in age," she explained. "But now with COVID and everything, my plan's been a little delayed. I definitely do want more kids. I have so many brothers and sisters. I think it's such a blessing—especially during these times—to have a family member or people that you can play with and rely on and just have a buddy."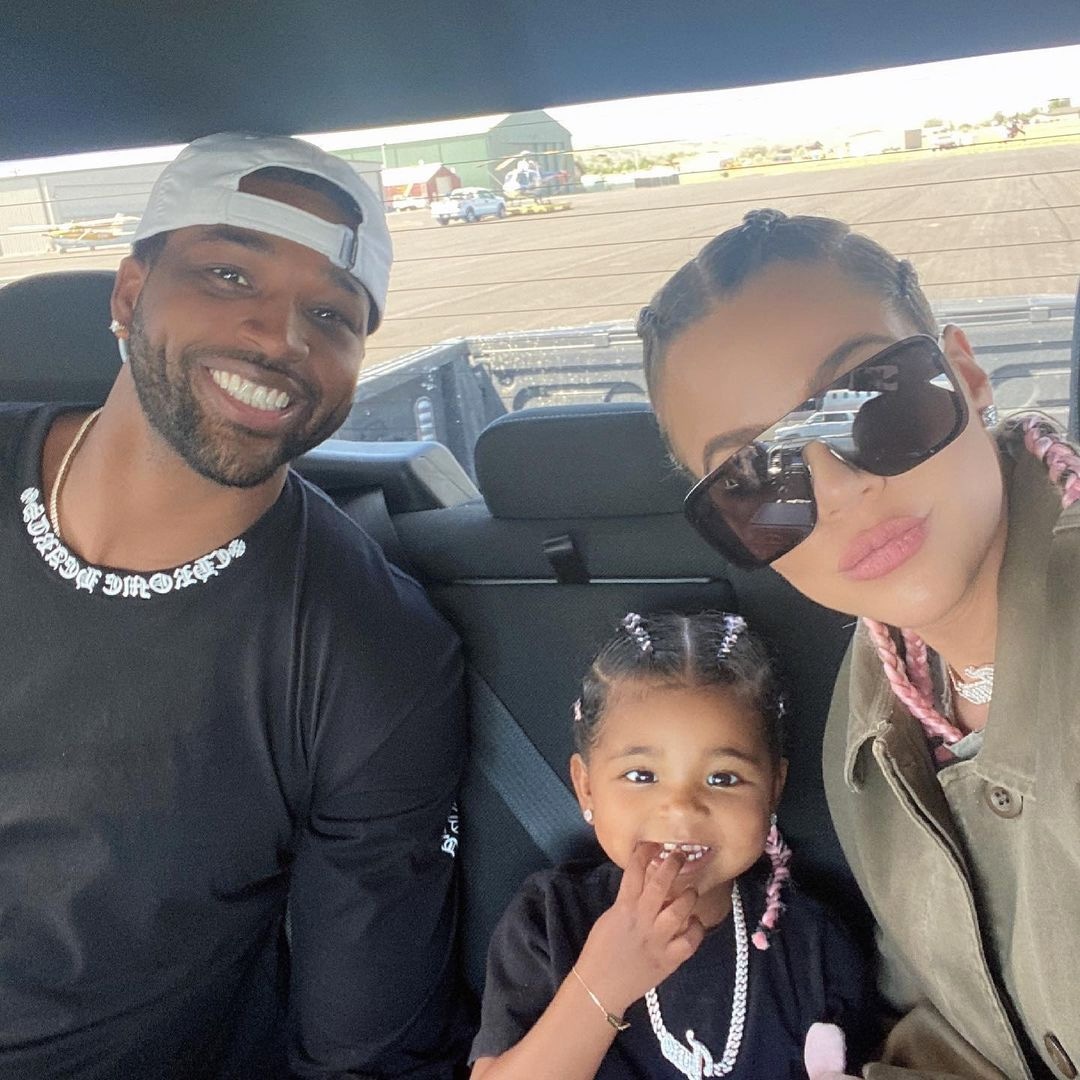 Instagram / Tristan Thompson
Khloe on Finding a Surrogate
"It's a very tedious, hard process," she said during the Keeping Up with the Kardashians reunion in June 2021, adding that the pandemic made it difficult to secure a surrogate. "I did have one and then it fell through. There's so many tests they have to do and all these things. So I'm still on that journey. It's just, I thought it would be a much easier process. And it's not. It's challenging for me."
Khloe Has True Faith
How is my baby getting so grown on me 🥺🥺🥺🥺

— Khloé (@khloekardashian) October 14, 2021
In October 2021, Khloe tweeted of True, "How is my baby getting so grown on me?" After a Twitter user joked that it was "time for another" kid, the Revenge Body alum wrote back, "Hehehe. I want her to have a sibling. If it's God's plan."