Highland Park parade shooting: What we know about the victims
HIGHLAND PARK, Ill. — Six people died and dozens of others were wounded after a gunman opened fire on a Fourth of July parade from a rooftop in a Chicago suburb Monday, police said.
According to WMAQ-TV and the Chicago Sun-Times, the shooting occurred shortly after 10 a.m. CDT at the holiday parade in Highland Park, Illinois. Following an hourslong manhunt, police arrested a person of interest, 21-year-old Robert E. "Bobby" Crimo, in connection with the case, the news outlets reported.
Although officials haven't released the victims' identities, family members have begun to share the names of those who died. Here's what we know so far:
Nicolas Toledo
Nicolas Toledo, a man in his 70s from Morelos, Mexico, was at Highland Park's Fourth of July parade with family members when the gunman opened fire, striking him three times, relatives told the Sun-Times. Toledo died at the scene.
Nicholas Toledo was the first victim identified at Highland Park.
"We were all in shock," Toledo's granddaughter, Xochil Toledo, told the newspaper, adding that her father and boyfriend also were wounded in the shooting. "We were crying. We couldn't believe all that had happened. We couldn't breathe."
The grandfather and father of eight, who had been visiting family in Illinois for about two months, was "a loving man, creative, adventurous and funny," according to a GoFundMe campaign that his granddaughter organized.
"As a family, we are broken and numb," reads the description of the fundraiser, which had received more than $33,000 in donations by early Tuesday.
The family of Nicolas Toledo tells me he was one of the people shot and killed at the Highland Park 4th of July Parade. "We are all feeling pretty numb. We're all pretty broken inside," his granddaughter said. She shared these photos with @cbschicago pic.twitter.com/rDtiq5ijrL

— Tim McNicholas (@TimMcNicholas) July 4, 2022
Jacki Sundheim
Jacki Sundheim, a longtime congregant and staff member at North Shore Congregation Israel, also was killed in Monday's shooting, according to the Sun-Times and WLS-TV.
Jacki Sundheim was identified as the second victim of the Highland Park parade shooting.
"Jacki's work, kindness and warmth touched us all, from her early days teaching at the Gates of Learning Preschool to guiding innumerable among us through life's moments of joy and sorrow as our Events and B'nei Mitzvah Coordinator – all of this with tireless dedication," the synagogue said in a statement on its website.
"There are no words sufficient to express the depth of our grief for Jacki's death and sympathy for her family and loved ones. We know you join us in the deepest prayer that Jacki's soul will be bound up in the shelter of God's wings, and her family will somehow find comfort and consolation amidst this boundless grief."
NSCI Rabbi Wendi Geffen said Sundheim was married and had a daughter, the Sun-Times reported.
Synagogue staffer, Mexican grandfather among six Chicago-area shooting victims https://t.co/khvs0v4Fh4

— The Times of Israel (@TimesofIsrael) July 5, 2022
Stephen Straus, 88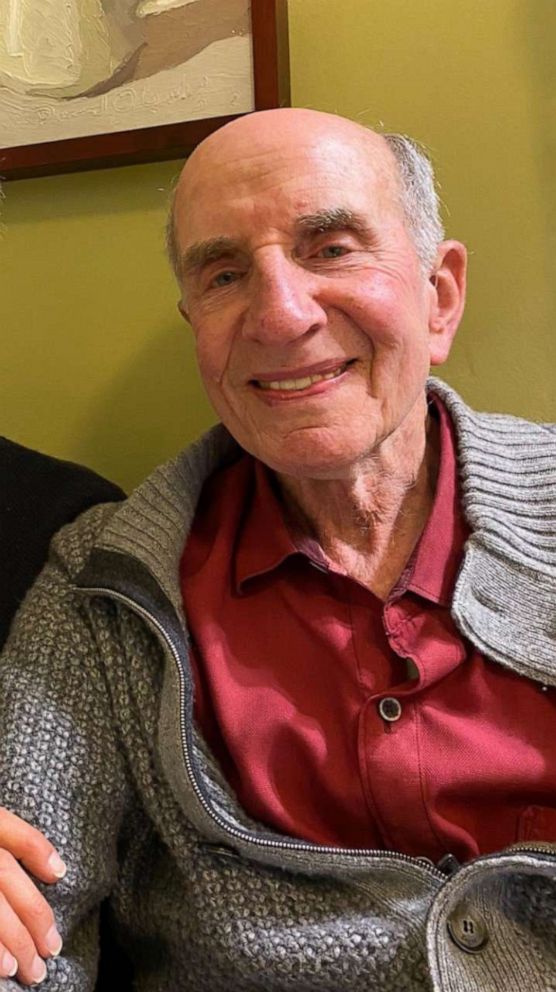 Stephen Straus was killed during the shooting, according to his son, John Straus.
Katherine Goldstein, 64
Katherine Goldstein lived in Highland Park, according to the Lake County Coroner's Office.
Irina McCarthy, 35, and Kevin McCarthy, 37
Irina and Kevin McCarthy lived in Highland Park and were killed during the shooting, according to the Highland Park City Manager
The couple were parents to 2-year-old Aiden McCarthy, who survived the attack. He was reunited with his grandparents, ABC News has learned.
First responders work the scene of a shooting at a Fourth of July parade on July 4, 2022, in Highland Park, Illinois. 
READ MORE: