Home Depot shopper is bitten in the FACE by dog: Surveillance footage shows trainer and owner casually strolling out of the store while the injured man is tended to
Surveillance footage shows the horrifying moments a Home Depot customer was bitten in the face by a dog – with its owner claiming it head butted its victim.
The customer was visiting the store in Evergreen, Colorado, when the dog's owner and trainer approached them on March 31.
He was asked to give the dog a treat as part of its training, but after agreeing he was bitten in the face by the Great Dane.
Both the dog's owner and trainer then immediately left the store as staff were tending to the victim.
They were caught on surveillance footage leaving the area, as Jefferson County Sheriff's Office released stills to search for the two women.
Authorities confirmed that the victim sustained 'serious' injuries and will need facial surgery.
The dog's owner was apprehended on Thursday, with the sheriff's office confirming that the canine is usually quarantined in similar cases.
In a statement they said: 'The owner would be held accountable for restitution or in the event of any enforcement action.
'For dog bites, the dog is quarantined at their home for 10 days, to ensure the dog is not exhibiting any behaviors associated with rabies.'
Jefferson County Sheriff's Office's is still investigating the incident, and no official charges have been announced.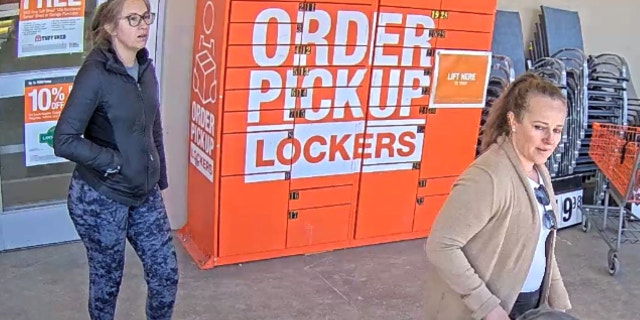 However the victim wants to press charges, with officers lodging two pending charges that include dog fighting off premises under owner control or harboring a vicious dog.
The owner claims the dog did not bite the victim but rather head-butted the victim, and the dog is seven days into a quarantine for rabies at their own home.
If you have information that might be helpful to authorities in their investigation you are asked to contact Jefferson County Animal Control at 303-271-5070.