Horse dies after race at Churchill Downs, 9th recent fatality at home of Kentucky Derby
LOUISVILLE, Ky. — A ninth horse died Saturday after being injured following the sixth race at Churchill Downs, making it the ninth fatality since late April at the home of the Kentucky Derby.
Swanson Lake, a 3-year-old filly, was pulled up by jockey James Graham about 100 yards past the finish line after placing fourth in the $120,000 race. She was vanned off the track.
Dr. Will Farmer, the track's equine medical director, said Swanson Lake sustained "a significant injury to the left hind leg." Upon further diagnostics, it was deemed inoperable and the filly was euthanized.
Trained by Mike McCarthy, Swanson Lake was winless in two career starts and had earnings of $9,200. She is owned by BG Stables.
Earlier Saturday in Baltimore, a horse trained by eventual Preakness winner Bob Baffert was injured in a race on the event's undercard and was euthanized.
A horse died May 14 after a race at Churchill Downs.
Two horses were euthanized after being injured in races hours before the Kentucky Derby on May 6. Five others were euthanized after training and racing incidents at the track in the days leading up to the Derby.
Trainer Saffie Joseph Jr. was indefinitely suspended by Churchill Downs during Derby week after two of his horses collapsed on the track and died. Kentucky racing officials also scratched his Derby entry, Lord Miles.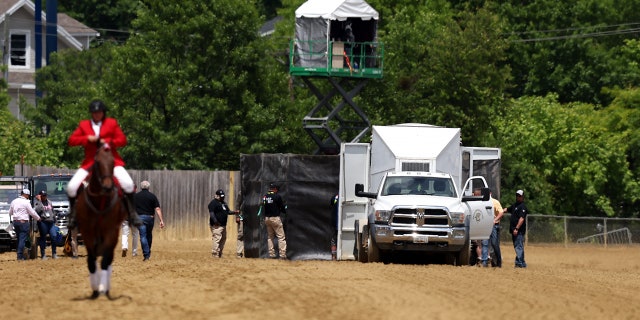 Trainer Bob Baffert returned from his two-year suspension on Saturday – he had been barred from the sport following a positive drug test on the original winner of the 2021 Derby, Medina Spirit. The horse was disqualified from the race and died that December.
In his return, one of his horses died during the Preakness Stakes undercard.
Havnameltdown sustained a "non-operable left fore fetlock" injury at Pimlico, and doctors made the decision to put the horse down.
Baffert's day turned out to be quite the roller coaster, as he is the trainer of National Treasure, which won the Preakness Stakes on Saturday. It was Baffert's 17th Triple Crown victory and eighth at the Preakness.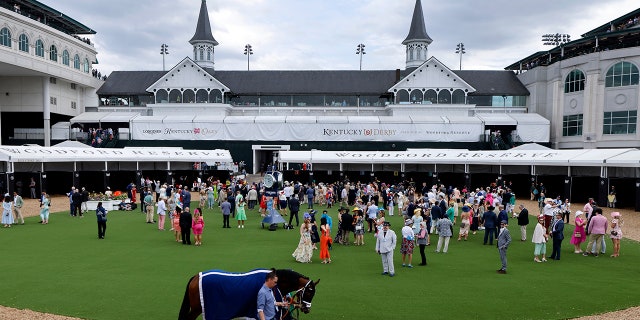 Todd Pletcher was also suspended as a result of a positive drug test taken on Forte, the morningline favorite for the Derby that was scratched with an injury just hours before the race.
PETA trước đây đã gọi Churchill Downs là "cánh đồng chết chóc" và thậm chí còn kêu gọi cấm Baffert trước Preakness.