Idaho murders suspect Bryan Kohberger wrote about 'delusions of grandeur' in online forum
Kohberger wrote in 2011 that he had "no emotion" and "little remorse."
By Emily Shapiro and Chris Looft
University of Idaho quadruple murder suspect Bryan Kohberger allegedly posted in an online forum years ago that he had "crazy thoughts" and "delusions of grandeur."
Bryan Kohberger messaged one of his victims repeatedly before the murders, a source said.AP
The New York Times reported on Jan. 13 that Kohberger, 28, allegedly posted on an online message board devoted to a condition called visual snow syndrome, a disorder that causes someone to see static.
Between Nov. 6, 2009, and Feb. 20, 2012, while Kohberger was a teenager, he allegedly made 118 posts on the forum under the username "exarr."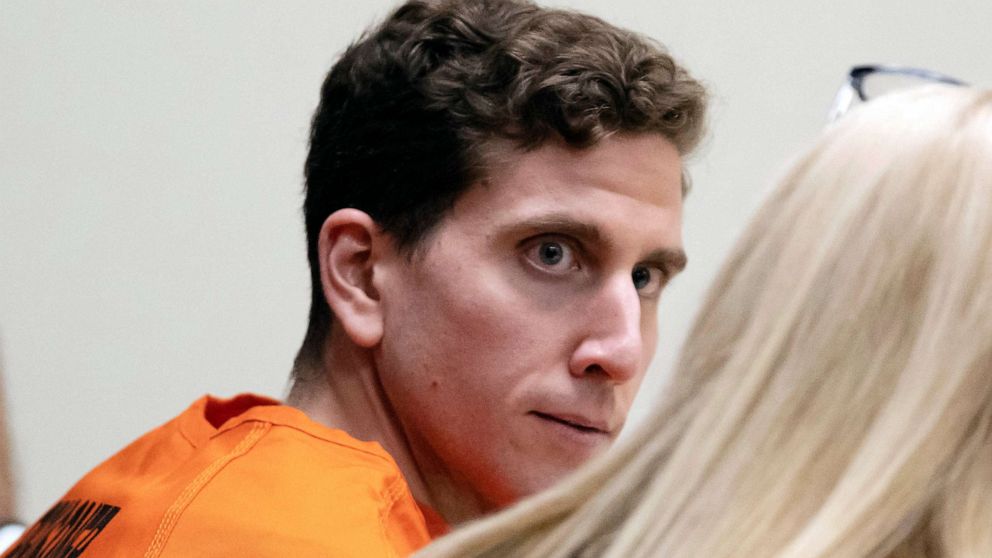 Bryan Kohberger who is accused of killing four University of Idaho students in November 2022, looks toward his attorney, public defender Anne Taylor, right, during a hearing in Latah County District Court, Jan. 5, 2023, in Moscow, Idaho.
Ted S. Warren/AP
In January 2011 he allegedly wrote: "I have had VS [visual snow] since september 21st of 2009. Since then I have changed, mainly from the anxiety and sense of derealization and hopelessness."
In April 2011, in a thread by another user about possible benefits of visual snow syndrome, Kohberger wrote: "I have become very deep and determined on goals. It made me smarter."
Kohberger wrote in May 2011 that he has "depression, no interest in activity, constant thoughts of suicide, crazy thoughts, delusions of grandeur, anxiety, poor self image, poor social skills, NO EMOTION." The post concluded: "When I get home, I am mean to my family. This started when VS did. I felt no emotion and along with the depersonalization, I can say and do whatever I want with little remorse."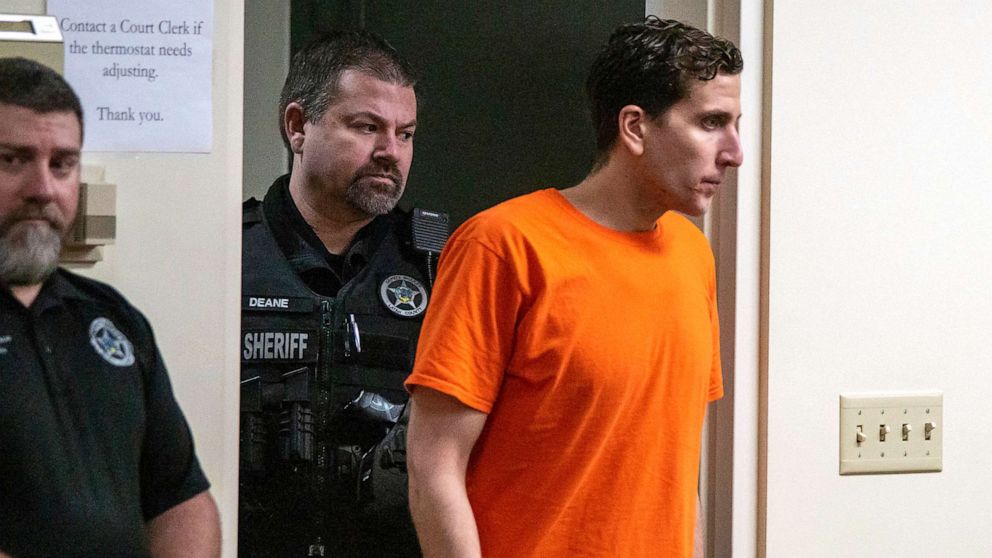 Bryan Kohberger enters a courtroom in Moscow, Idaho, Jan. 12, 2023, for a status hearing.
Kai Eiselein/AP
In a July 2011 post, Kohberger allegedly wrote: "I have had this horrible Depersonalization go on in my life for almost 2 years. I often find myself making simple human interactions, but it is as if I am playing a role playing game. … As I hug my family, I look into their faces, I see nothing, it is like I am looking at a video game, but less. … I am blank, I have no opinion, I have no emotion, I have nothing."
Kohberger's alleged last post was on Feb. 20, 2012. The post said: "I have just accepted my visual snow finally. I don't even feel the need to stay away from the forum, it doesn't scare me anymore! anyone else come to terms? I feel like comign [sic] to terms could be a bad thing though."
A person who knew Kohberger at the time of the posts told ABC News he had seen the posts and was "extremely confident" they were Kohberger's, citing Kohberger's complaints at the time about his issues with visual snow syndrome as well as a reference in the posts to living in a house with mold problems.
Kohberger is accused of stabbing four University of Idaho students to death in an off-campus home in the early hours of Nov. 13. The shocking murders garnered national interest as police searched for a suspect. Kohberger was arrested on Dec. 30.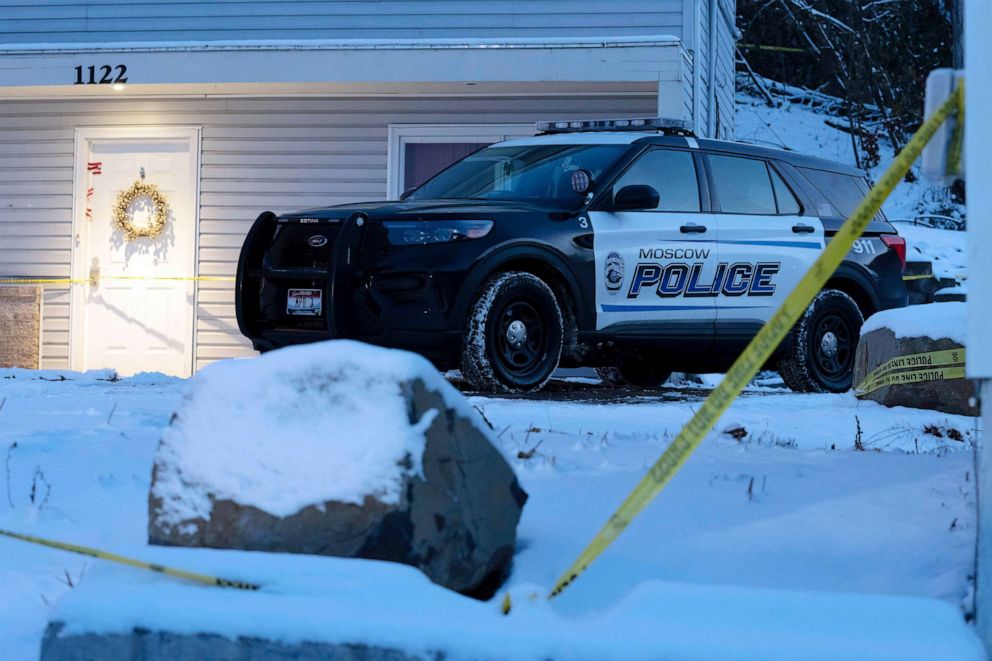 In this Nov. 29, 2022, file photo, a Moscow police officer stands guard in his vehicle at the home where four University of Idaho students were found dead on Nov. 13, 2022 in Moscow, Idaho.
Ted S. Warren/AP, FILE
Kohberger was a Ph.D. student in Washington State University's department of criminal justice and criminology at the time of the murders. Washington State is just 10 miles from the University of Idaho.
None of the posts viewed by ABC News suggested Kohberger's alleged illness made him prone to violence. Experts caution that people with mental illness are no more likely to be violent than anybody else. In fact, they are 10 times more likely to be the victim of a violent crime. But in this case, police say Kohberger is their main suspect.
Kohberger faces first-degree murder and burglary charges. He has not yet entered a plea.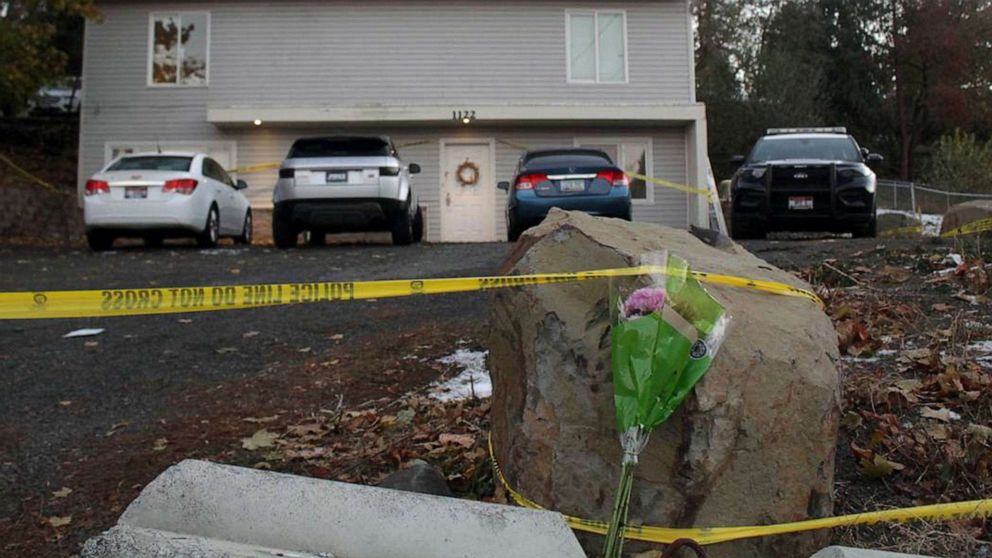 Four University of Idaho students were found dead, Nov. 13, 2022.
Idaho Statesman/TNS via Getty Images, FILE
ABC News' Layla Ferris and Nick Cirone contributed to this report.
READ MORE:
Idaho murders: 5 key pieces of evidence against Bryan Kohberger
Masked killer's chilling words, DNA details and new timeline: Key revelations in the Bryan Kohberger affidavit
Family of 8, Including 5 Children, Found Shot to Death in Utah Home, Police Say
Bryan Kohberger Is Keen to Know What's in Sealed Affidavits — Prosecutor
Grad student from Washington state charged with murders of four Idaho students
Idaho murder suspect: Who is Bryan Christopher Kohberger?
Idaho police release new detail about house where students were murdered
Idaho murders: FBI profiler says suspect could go to victims' funerals to take 'pleasure' in crimes