Jay Leno Was Recently in a Terrible Accident — Here's the Latest on His Health
BY JENNIFER TISDALE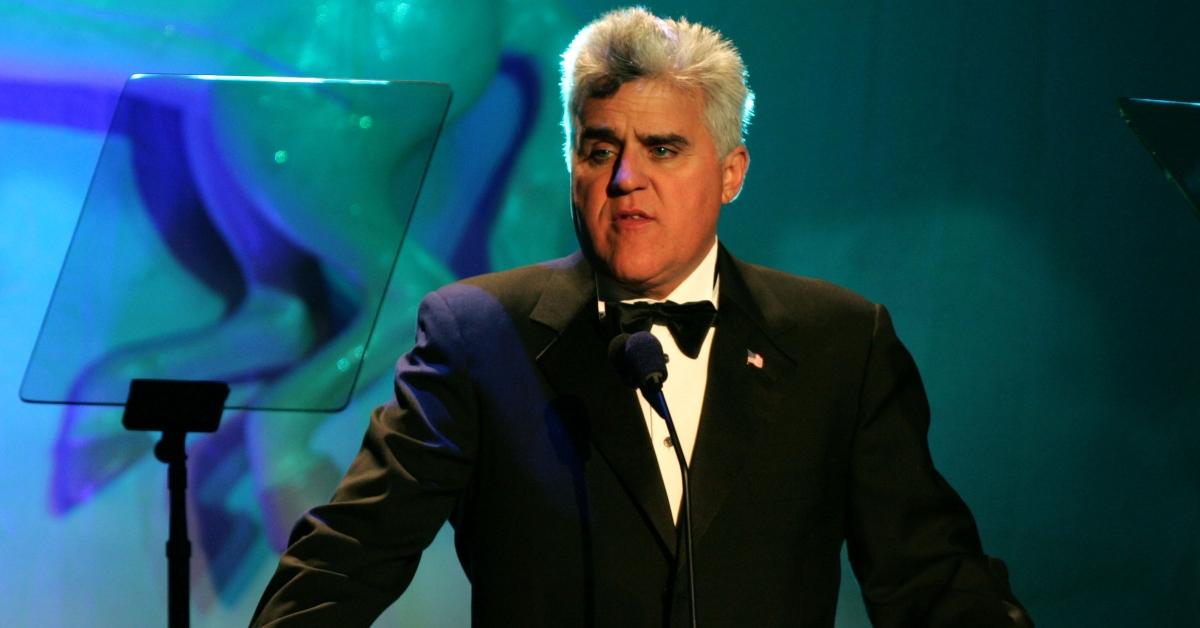 SOURCE: GETTY IMAGES Jay Leno
News recently broke that Jay Leno, former host of The Tonight Show, was severely injured in an accident. The 72-year-old comedian is, of course, best known for his time as the host of the long-running late-night show. Prior to that, he was a standup comic who, despite not gracing the comedy stage in more than 50 years, still keeps a sharp sense of humor as the host of You Bet Your Life With Jay Leno.
But what happened to Jay Leno? It was recently revealed that he was in a very scary accident. Here's the latest update on his health.
What happened to Jay Leno?
On Monday, Nov. 14, TMZ reported that Jay Leno was in the "Burbank garage where he stores his cars on Saturday [Nov. 12] when one of the cars erupted into flames without warning."
Jay is an avid car collector who has more than 180 cars in his collection. According to Variety, he was working on one of his cars when it suddenly caught fire.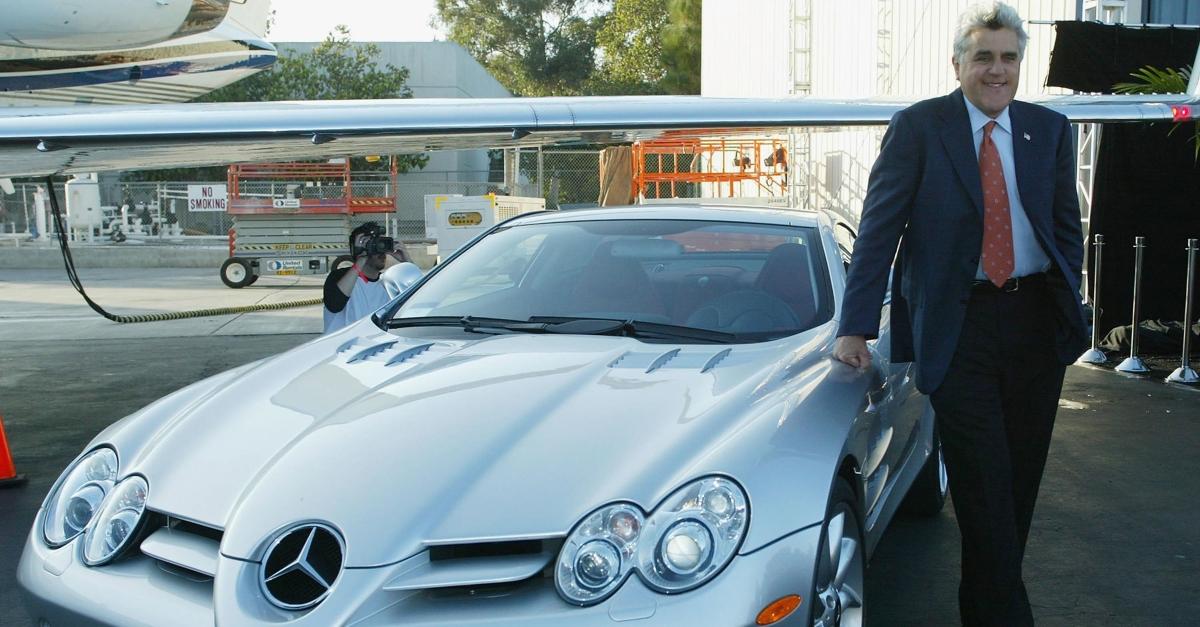 SOURCE: GETTY IMAGES
According to People, Leno canceled an appearance at a financial conference he was scheduled to perform at on Sunday, Nov. 13. An update was sent via email to Forum 2022 attendees from The Financial Brand.
"His family was not able to provide us very many details, but there was a very serious medical emergency that is preventing Jay from traveling," the email read. "All we know is that he is alive, so our prayers go out to him and his family tonight."
Here is the latest update on Jay Leno's health.
"Jay Leno has suffered 'serious burns' but is in stable condition following a gasoline fire," per Variety. In a statement provided to the outlet, Jay had this to say: I got some serious burns from a gasoline fire. I am OK. Just need a week or two to get back on my feet."
Unfortunately, this is not the first time the comedian suffered a health scare.
In 2019, Jay recorded a PSA in conjunction with Cholesterol 911 warning people about the dangers of high cholesterol. At one point, Jay was diagnosed with "high cholesterol and shown a scan of a blockage in his heart," per People. This was his motivation behind speaking up about the damages associated with high cholesterol.
"We really want people to see the connection, 'cause a lot of people don't realize high cholesterol, and if you've had a heart attack or stroke, you're increasing your risk for another one," Jay said in the video. He goes on to urge folks to have regular checkups with their doctor, especially if they aren't particularly active.
"Hopefully I'm appealing to people who think like me, which is probably the majority of the population, who would like to do more but not if it sounds like kind of a pain. But this is not a pain, it's really simple."