Jeffrey Epstein docs with names of associates to be made public: report
The documents are expected to contain the names of Prince Andrew and other associates
By Louis Casiano
Adriana Kuch died by suicide days after she was assaulted in a New Jersey school hallway, which was posted on social media. Attorney Jonathan Ettman said his client was also previously attacked and bullied the same way.
The last batch of documents with the names of those associated with deceased financier Jeffrey Epstein will be unsealed in the near future, according to media reports.
The Daily Mail reported that the material is expected to be made public in the coming months, nearly four years after Epstein took his own life while incarcerated in a New York federal correctional facility. The documents are expected to contain the names of associates, victims, and employees connected to Epstein.
They refer to "alleged perpetrators" or those accused of "serious wrongdoing" as well as law enforcement officers and prosecutors.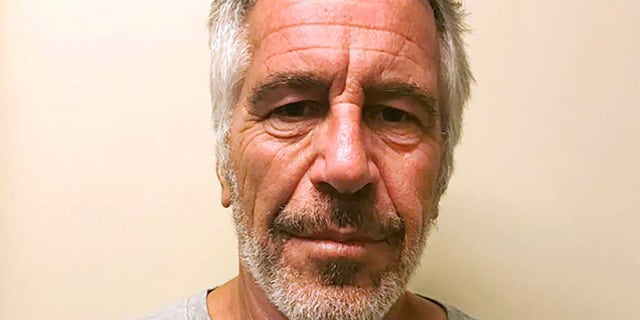 .FILE – This March 28, 2017, file photo, provided by the New York State Sex Offender Registry, shows Jeffrey Epstein. A fund set up to provide money to victims of financier Epstein has abruptly suspended payouts. The Epstein Victims' Compensation Program said Thursday, Feb. 4, 2021, it has temporarily run out of funds. (New York State Sex Offender Registry via AP, File)
Epstein was associated and friends with many public figures, including Bill Gates and former presidents Donald Trump and Bill Clinton. It was not clear if those names will be mentioned in the material. Prince Andrew who is accused of having sex with Epstein victim Virginia Roberts, now Virginia Giuffre, underage, and attorney Alan Dershowitz, are understood to be among the individuals mentioned in the papers, according to the Daily Mail report.
The documents have been sealed since Epstein killed himself in 2019 and were used in a defamation case brought by Roberts in 2015 against Ghislaine Maxwell, who was convicted of sex trafficking and recruiting minors for Epstein. The lawsuit was settled and the materials have been gradually released since.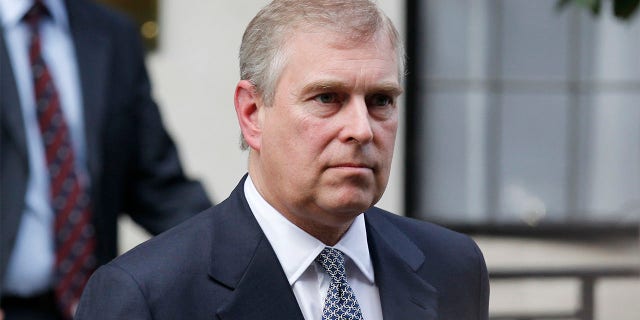 Prince Andrew said in a 2019 BBC interview that he didn't remember a woman who has accused him of sexually exploiting her in encounters arranged by Jeffrey Epstein.  (Photo by AP/Sang Tan)
Some of the people slated to be identified include John Doe 5, a victim who gave evidence at Maxwell's trial using only her first name, the report said. Another is an assistant district attorney.
Another is described as a "public figure" by Maxwell's lawyers who objected to the name becoming public. John Doe 23 is deceased but was accused of "serious wrongdoing", the documents state, according to the Daily Mail. They are not identified by name.
Ghislaine Maxwell and Jefrrey Epstein embrace in an undated evidence photo. (SDNY)
READ MORE:
Suspect caught after allegedly shooting two officers and stealing one of their cars
JonBenet Ramsey case: Newly unearthed documents reveal DNA did not match key players early in unsolved slaying