JonBenet Ramsey case: Newly unearthed documents reveal DNA did not match key players early in unsolved slaying
Document part of trove of old case files discussed in forthcoming book on late investigator Lou Smit
John Ramsey joined 'Fox & Friends' to discuss the latest on the investigation into the quadruple murder case and his concerns surrounding law enforcement's handling of the investigation.
EXCLUSIVE: Unearthed documents from early in the JonBenet Ramsey murder investigation show DNA evidence recovered under her fingernails and clothes was not a match for members of the family and others close to the case just weeks after the crime.
But police for years continued to float the possibility that her parents were under "an umbrella of suspicion" in the gruesome slaying, a new book on late Colorado investigator Lou Smit, who worked the case, argues in its opening pages.
"Lou and JonBenet: A Legendary Lawman's Quest to Solve a Child Beauty Queen's Murder," by John W. Anderson, a former El Paso County sheriff-turned-author, is scheduled for publication by WildBlue Press on Feb. 28.
"For the past quarter-century, the Boulder police have ignored the DNA evidence that exonerated the Ramseys and could be used to identify her killer," Anderson argues in the book.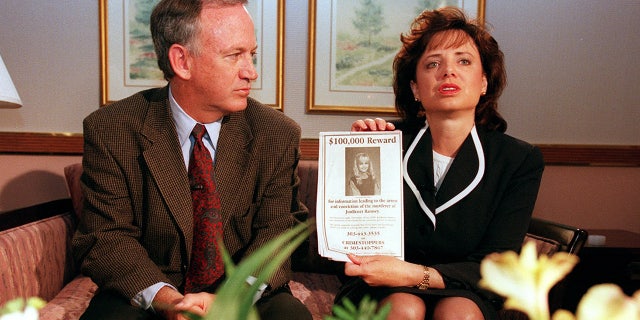 John and Patsy Ramsey, the parents of JonBenet Ramsey, meet with a small selected group of the local Colorado media after four months of silence in Boulder, Colorado, on May 1, 1997. Patsy holds up a reward sign for information leading to the arrest of their daughter's murderer. Their 6-year-old was found dead in December 1996. (Helen H. Richardson / The Denver Post)
The documents were retrieved from Smit's files, which his family shared with a team of investigators. Smit, a Colorado Springs detective, came out of retirement in 1997 at the request of the Boulder County District Attorney's Office to look into the JonBenet case.
Excerpts of the January 1997 DNA results have circulated online, but Anderson, who shared it with Fox News Digital, said the team believes Smit's might be the only unredacted copy in the possession of anyone outside law enforcement. Boulder authorities previously denied Fox News Digital's request for the same document.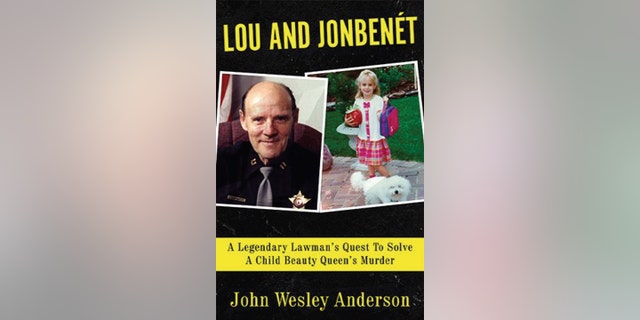 The cover of John W. Anderson's forthcoming book on the JonBenet Ramsey investigation and former Detective Lou Smit. (John Wesley Anderson / WildBlue Press)
Smit had argued that the likeliest suspect would have been an intruder, and in 1998, he quit again, citing frustrations with the Boulder Police Department's insistence that JonBenet's parents could be suspects.
"At this point in the investigation, 'the case' tells me that John and Patsy Ramsey did not kill their daughter, that a very dangerous killer is still out there and no one is actively looking for him," he wrote in a resignation letter 19 months after answering the DA's call.
Read the document (App users go here)
After Smit's death in 2010, his family shared thousands of his documents with a group that calls itself the JonBenet Ramsey Smit Family Team. They rediscovered the DNA lab results, sent from Colorado's Bureau of Investigation to lead Detective Thomas Trujillo on Jan. 15, 1997 — just weeks after the girl's death. (Trujillo is still with the department, which in December 2022 suspended him for three days and ordered an involuntary transfer to night patrol after an audit found he was failing to investigate cases.)
"If the minor components from exhibits #7, 14L and 14M were contributed by a single individual, then John Andrew Ramsey, Melinda Ramsey, John B. Ramsey, Patricia Ramsey, Burke Ramsey, Jeff Ramsey, John Fernie, Priscilla White and Mervin Pugh would be excluded as a source of the DNA analyzed on those exhibits," the report reads.
"The DNA on the hands and panties may have nothing to do with who the perpetrator was."

— Dr. Michael Baden, forensic pathologist
Anderson, a member of the team, argues in his forthcoming book that Boulder police suppressed the evidence. Citing Smit's notes, he writes that the CBI Lab DNA report's findings were not shared with the county prosecutor for months.
"Boulder PD Investigations Division has had a culture for the last quarter-century of not thoroughly investigating or not investigating their cases," he told Fox News Digital, pointing to Trujillo's December suspension alongside other investigators.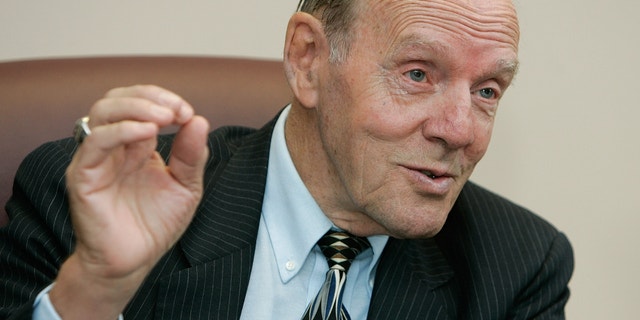 Lou Smit's long career included years as an investigator for the Colorado Springs Police Department and the El Paso County Sheriff's Office, where he was captain of detectives. His police work was credited with helping lock up more than 200 killers. (AP Photo / Ed Andrieski)
Boulder authorities did not immediately respond to a request for comment from Fox News Digital.
On the other hand, experts have urged caution about misinterpreting the 1997 CBI report.
Dr. Michael Baden, famed forensic pathologist, former New York City medical examiner and a Fox News contributor, said that the DNA document contains no "smoking gun" and that there was a clear difference of opinion between investigators that does not necessarily mean they weren't doing their jobs.
"It doesn't prove that it was an outsider, in my opinion," he told Fox News Digital. "And that's because, assuming that all the DNA was done correctly, there's a lot of foreign DNA on hands and fingers and under fingernails and just touching things and shaking hands with people."
There are too many unknowns, he said, and many ways that foreign DNA could have gotten under her nails or on her clothes.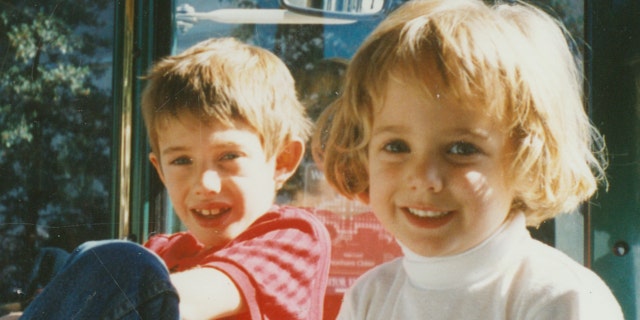 JonBenet Ramsey, right, was murdered in her family's Boulder, Colorado, home on Dec. 26, 1996. This undated photo provided by the family shows her with her brother, Burke. (Ramsey family handout)
"The DNA could've been on fingernails and on the panties before she was attacked, not related to the perpetrator," Baden said. "The DNA on the hands and panties may have nothing to do with who the perpetrator was."
As for the DNA on JonBenet's underpants, he noted an old study from Dr. Henry Lee, the longtime head of the Connecticut State Police Forensic Science Laboratory, that found trace DNA could be found on panties left by a number of random people who had handled them, ranging from factory workers in China to laundry workers.
Lee is a renowned forensic scientist who assisted investigators in the case and is the namesake of the Henry C. Lee College of Criminal Justice and Forensic Sciences at University of New Haven in Connecticut, where he is professor emeritus.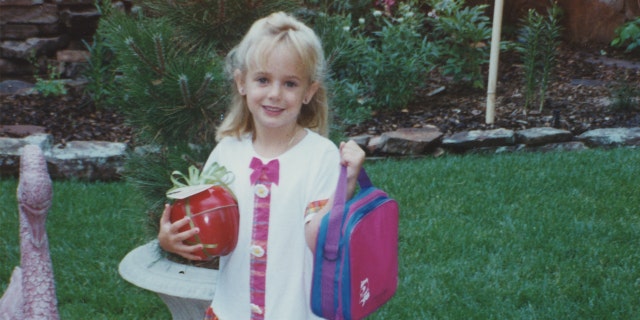 JonBenet Ramsey holds a backpack and plastic apple in an undated family photo. (Ramsey family collection / Discovery+)
"I saw that report a long time ago," he told Fox News Digital on Thursday. Since then DNA technology has advanced significantly, he said, and it's worth retesting the samples.
There are several other aspects of the case he recommended taking a new look at, too.
"You have to look at first new technology, reexamine all the physical evidence," he said. "Second, reexamine the crime scene and you reinterview the medical examiner and try to put the team together to see exactly the cause of death, manner of death."
Reinterview the witnesses, he said, take a new look at the original 911 call, and pick apart the ransom note once again.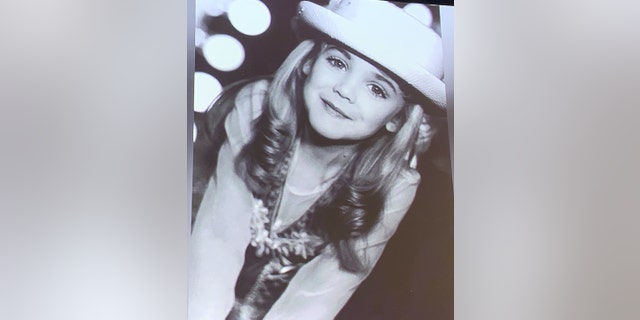 JonBenet Ramsey in an undated family photo. (John Ramsey)
"Whatever the original scene looked like, you'll have to ask the original investigator," he said. "When they searched the house, why didn't they find the body until after noon?"
Another key question is how many different people's DNA samples are contained in the exhibits 7, 14L and 14M, said CeCe Moore, the chief genetic genealogist at Parabon NanoLabs. The report prefaces its findings with the word "if": If the minor components found come from a single individual.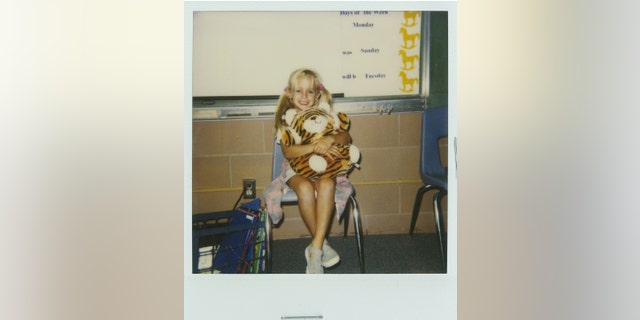 The JonBenet Ramsey murder case has gone unsolved for more than two decades. (Ramsey family handout)
"That is really important," she told Fox News Digital. But regardless of whether they effectively rule out the people listed in the report, if the samples are viable for testing, they could help a genealogist like her attempt to build a suspect profile.
"As far as investigative genetic genealogy, we are able to work with mixtures," she said. "So, that doesn't automatically exclude it from being used for that purpose."
Anderson, however, says the number of potential donors may be determined either way with modern-day testing.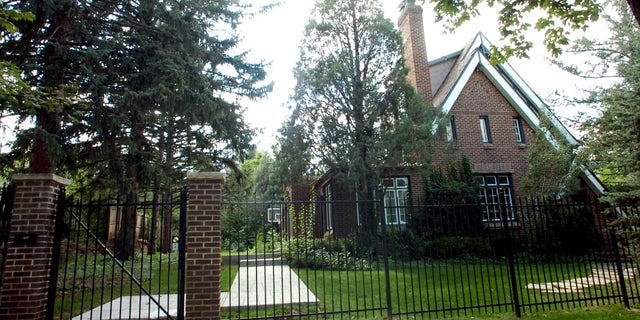 Former home of the Ramsey family is seen in Boulder, Colorado, on Aug. 16, 2006. (Reuters / Mark Leffingwell)
"I would say it is a little 'if,'" he said, adding that the team offered to pay state-of-the-art testing at a private lab. Boulder police have not provided the sample, he said.
Other people named in the document include family friends who arrived at the home early in the investigation, under the belief JonBenet had been kidnapped, as well as the Ramseys' housekeeper and her husband.
JonBenet's father, John Ramsey, has for years expressed deep disappointment with the Boulder Police Department's handling of the case.
He said Thursday that he was aware of the document but did not learn of it for a long time.
"It didn't fit their conclusion that one of us was the killer," he said. "They did eventually notify the district attorney about six months later."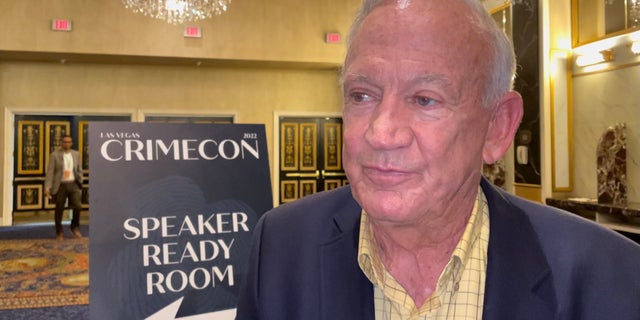 John Ramsey unveiled a petition at CrimeCon 2022 in April asking the Colorado government to allow an independent agency to conduct DNA testing on evidence in his 6-year-old daughter's 1996 murder case. (Michael Ruiz / Fox News Digital)
In April, he told Fox News Digital that Ramsey believes independent research teams who have offered their assistance in the case have the ability to bring his daughter's killer to light. But to do so, he has urged police to hand over the evidence and allow additional DNA testing for genetic genealogists like Moore to attempt to build a profile of the suspect.
And months after petitioning Gov. Jared Polis for an independent review of the case, Ramsey said he has since spoken with the state's director of public safety, who said the case would receive another look.
"This cold case review that they're going to do … at first I didn't know how robust that was going to be, but I've heard several people on the team are very experienced homicide detectives," he said. As for Trujillo, he called him "worthless."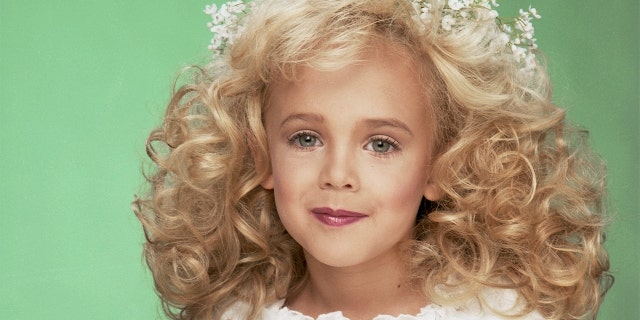 The murder that shocked America: On Dec. 26, 1996, JonBenet Ramsey, a child beauty queen, was brutally murdered in her home in Boulder, Colorado. (Polaris / Discovery+)
"I don't know who from Boulder PD would be involved in working with the cold case review team," he said. "We want to be sure this review team gets accurate, internal information."
As for Moore, she has warned that there's no guarantee a viable sample still exists, but she told Fox News Digital she'd love to help if there is one.
In addition to the evidence outlined in Smit's file, she said there are several other potential sources of suspect DNA — including a paintbrush and ligatures found at the crime scene.
Boulder police have so far resisted that request. They say they've investigated tens of thousands of tips over the years and interviewed more than 1,000 people across 19 states.