Joshua Fordham: Armed Detroit robber shot by concealed pistol license holder after threatening to kill friend
DETROIT, MICHIGAN: A Michigan man with a concealed pistol license (CPL) shot an armed robber who tried to rob him at gunpoint and threatened to kill his friend outside a Delicatessen, according to police.
By Laipubam Gladia Devi
Joshua Fordham was shot in the chest while trying to rob a concealed pistol license holder (Michigan Department of Corrections)
The incident occurred outside Carmen's Delicatessen on Gratiot Avenue, Detriot, at approximately 9.53 pm on February 8, according to investigators. Police responded to a call of gunshots and found a victim with his hands raised over his head who told them he had a concealed pistol license, according to a Fox 2 Detroit report.
Victim fired at the attacker in self-defense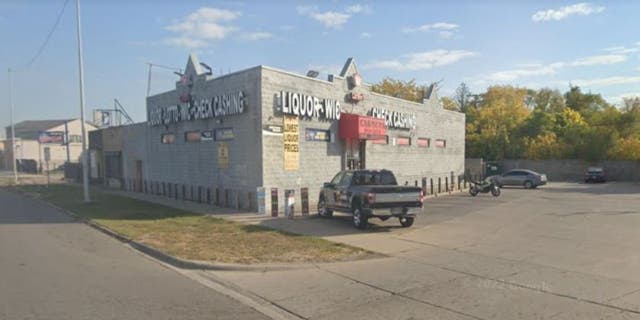 The CPL holder said he and his friend were being robbed outside the deli and that he fired once at their attacker in self-defense, according to court documents.The victim told police that a man with a ski mask and a Detroit Lions jacket had followed him and his friend into a liquor store. He also followed them as they left the store and headed to their car.
Security footage showed the suspect pulling out a black gun and pointing it at the CPL holder's friend, according to a report by WDIV. The suspect allegedly ordered the CPL holder to hand over all his belongings and threatened to kill his friend if he didn't comply, according to police. The victim handed over his wallet, at which point the suspect started patting him down with one hand while holding his gun in the other.
The video showed him motioning towards the CPL holder's head with the gun. That's when the CPL holder suddenly pulled out his own gun and fired at the suspect, hitting him in the chest, according to investigators. Detroit police found the wounded suspect lying on the ground outside the store. The criminal complaint related to this case was released by police on March 10.
Armed robbery convict
The suspect was identified as Joshua Fordham. The 28-year-old is a convicted felon with prior armed robbery and weapons charges. He reportedly pleaded guilty to armed robbery in March 2014 and was sentenced to 5 to 15 years in prison, according to a Click 2 Detroit report. So, Fordham is not legally allowed to own a gun and is facing a charge for being a felon in possession of a firearm, but it is unclear whether any other offenses may be pending against him.