Lisa Marie Presley hospitalized after police respond to 'not breathing call' at Calabasas home
Elvis Presley's daughter Lisa Marie transported to a local hospital in Los Angeles
By Tracy Wright | Fox News
Austin Butler told reporters he is extremely grateful after winning a Golden Globe, especially with having Priscilla and Lisa Marie Presley in the audience.
Lisa Marie Presley was "transported" to a hospital Thursday in Los Angeles after sheriff's deputies responded to a "not breathing call," authorities confirmed to Fox News Digital.
Lieutenant Zeko of the Malibu/Lost Hills Sheriff's Department confirmed officers responded to a call in Calabasas "for a female adult who was not breathing, and the fire department began rendering aid to the patient, and they transported her to a local hospital."
Her mother, Priscilla Presley, was seen walking into the emergency room shortly after Presley arrived at the West Hills Hospital.
Riley Keough's, husband Ben Smith-Petersen, was also seen taking a phone call outside of the medical center later in the afternoon.
A rep for Lisa Marie had no comment when reached by Fox News Digital.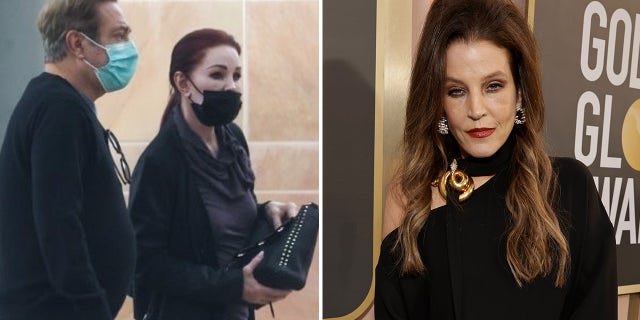 Priscilla Presley visits Lisa Marie Presley at the emergency room. (Backgrid/Getty Images)
Priscilla wrote on her social media platforms: "My beloved daughter Lisa Marie was rushed to the hospital. She is now receiving the best care. Please keep her and our family in your prayers. We feel the prayers from around the world, and ask for privacy during this time."
The Presleys were on hand at the Golden Globes Tuesday to witness Austin Butler win a Globe for his portrayal of Lisa Marie's father, Elvis Presley, in Baz Luhrmann's biopic of the King of Rock 'n' Roll, "Elvis."
Presley, a singer and songwriter herself, is the only daughter of Elvis and Priscilla. Lisa Marie also has a half brother, Navarone Garibaldi, from Priscilla's 20-year relationship with Marco Garibaldi.
Elvis sold over 500 million records worldwide in his decades-long career and is recognized by Guinness World Records as the best-selling solo artist of all time.
His ex, Linda Thompson, wrote words of encouragement to Lisa Marie on Instagram: "I am fervently praying for someone I have always held so near & dear to my heart @lisampresley. Please join me in sending out your best thoughts, love, prayers, and well wishes for a full and speedy recovery for her. Thank you."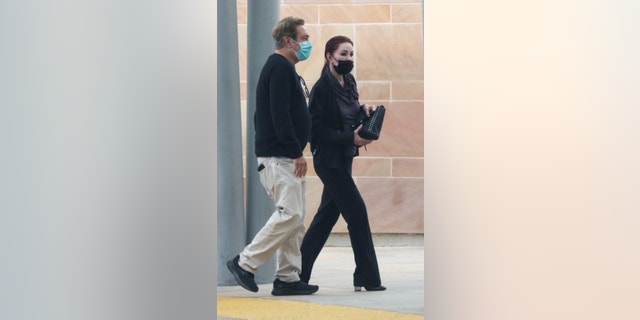 Priscilla Presley arrives at the hospital to visit her daughter Lisa Marie Presley, who was rushed to the hospital on Thursday. (Backgrid)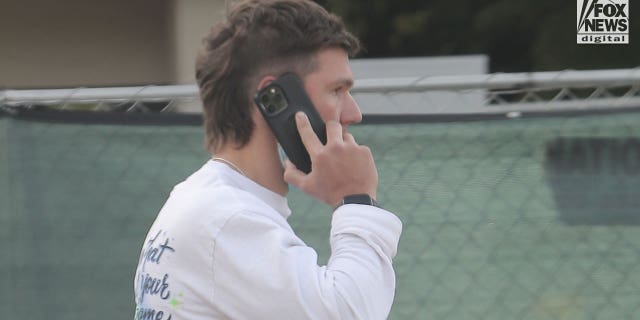 Riley Keough's husband Ben Smith-Petersen is seen on the phone outside the West Hills Hospital and Medical Center, Thursday, January 12, 2023.  (Coleman-Rayner for Fox News Digital)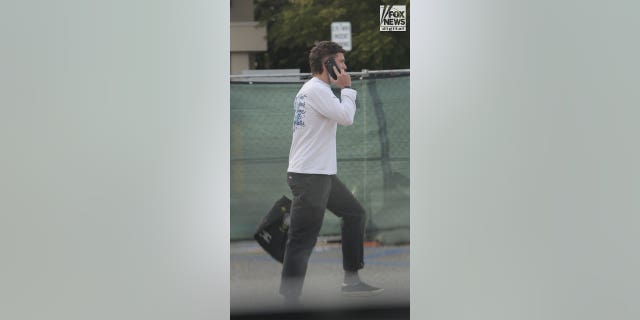 Riley Keough's husband Ben Smith-Petersen talks on the phone near the hospital. (Coleman-Rayner for Fox News Digital)
Lisa Marie's last Instagram post was dedicated to her son, Benjamin Keough, who died in July 2020.
Earlier this year, Presley wrote about how she would be forever "mourning the loss" of her son Benjamin following his death two years ago.
The Los Angeles County Medical Examiner's Office told Fox News that an autopsy completed at the time ruled his cause of death as an "intra oral shotgun wound" and his manner of death is listed as "suicide." He was later buried alongside his grandfather in the Meditation Garden at Graceland in Memphis, Tennessee.
"Navigating through this hideous grief that absolutely destroyed and shattered my heart and my soul into almost nothing has swallowed me whole," Presley shared on Instagram. "Not much else aside from my other 3 children gets my time and attention anymore."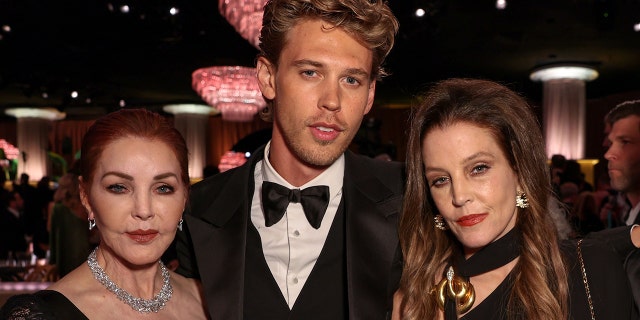 Lisa Marie Presley, right, is seen here at the Golden Globes on Tuesday with her mother, Priscilla Presley, and actor Austin Butler. (Shutterstock for HFPA)
Lisa Marie Presley was mind blown watching Austin Butler as a "spot on" Elvis. #GoldenGlobes pic.twitter.com/UNTgjGX21y

— Entertainment Tonight (@etnow) January 11, 2023
She has a daughter, Riley Keough, with ex Danny Keough, and twins Harper and Finley with ex-husband Michael Lockwood.
Presley finalized her divorce from Lockwood in 2021, nearly five years after their separation.
Lisa Marie secretly married her second husband, Michael Jackson, in May 1994, only weeks after her divorce from Keough was finalized. By 1996, she filed for divorce.
Xem bài viết này trên Instagram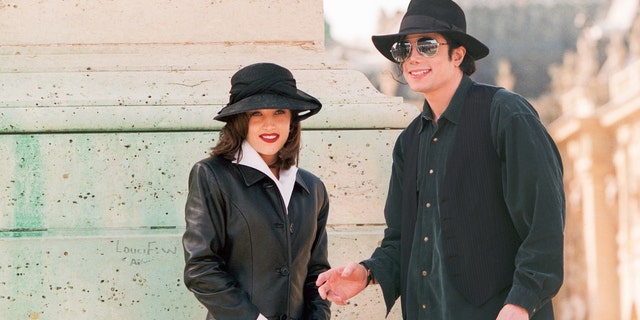 Lisa Marie Presley and Michael Jackson were married for two years from 1994-1996.  (Stephane Cardinale/Sygma)
She wrote in a MySpace blog post of the pain she felt shortly after his death in June 2009, and that she "failed to help" him.
"At that time, In trying to save him, I almost lost myself," she wrote. "He was an incredibly dynamic force and power that was not to be underestimated….. "When he used it for something good, It was the best and when he used it for something bad, It was really, REALLY bad."