Manhunt continues for armed man 'in crisis' who allegedly shot officer in Cockeysville
BY AMY KAWATA
BALTIMORE — A search is ongoing for an armed man who allegedly shot a Baltimore County officer Wednesday in Cockeysville.
Police released a second image Thursday of 24-year-old David Emory Linthicum, who now has longer hair than an initial image released Wednesday.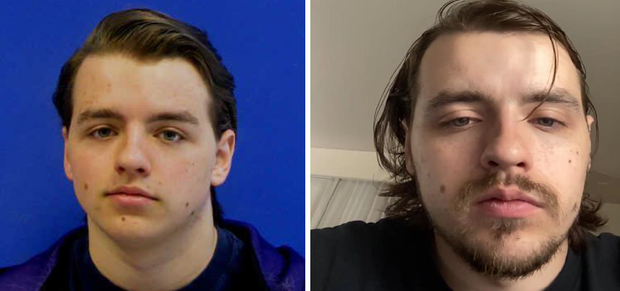 David Emory Linthicum, 24BALTIMORE COUNTY POLICE
Officers responded around 2:30 p.m. to the area of Powers Avenue for a person in distress, where Linthicum allegedly shot the officer, police said.
An hourslong barricade situation ensued. Streets in the surrounding neighborhood were shut down for hours, and residents were asked to shelter in place.
Linthicum is described as a white man with auburn hair and facial hair. He was last seen "wearing a black hoodie and black pants" and is believed to be armed, Stewart said.
Anyone who sees Linthicum or knows his whereabouts is asked not to approach him, but to call 911.
The officer suffered non-life-threatening injuries and was released from the hospital that evening "in good spirits" according to Baltimore County Executive Johnny Olszewski.
The county executive said in a tweet late Wednesday night he is "fully confident" in the police department in their investigation and search for the suspect.
I have just visited and remain in constant contact with @BaltCoPolice's Command and Control Center. We remain fully confident in our department and will continue to do all we can to support their ongoing investigation to apprehend this suspect.

— County Executive Johnny Olszewski (@BaltCoExec) February 9, 2023
Ring camera provided by a neighbor shows rescue teams and officers in tactical gear surrounding Linthicum's home.
"This is crazy," neighborhood resident Sina Lotfi said. "I've never seen anything like it before."
Lofti said his wife and daughter were at home during the barricade.
"I'm worried about them, too, but there's nothing I can do," he said.
Baltimore County Police did not say what prompted them to start looking for Linthicum outside of the house at the center of the barricade.