Multi-Alarm Fire Tears Through House in Morris Township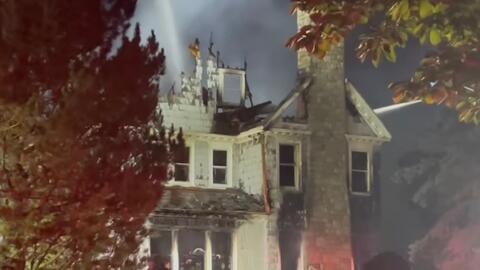 Morris Township
Firefighters are on the scene of a massive fire that burning in a house in Morris Township at this time. ​​​​
The early morning blaze broke out inside a large house on Normandy Heights Road around 3 a.m.
Firefighters arrived on the scene and found flames engulfing much of the structure, prompting fire officials to activate as many as three alarms for manpower.
Crews stretched several lines and extinguished much of the ferocious fire that caused a portion of the home to collapse.
As of 6:30 a.m., we has learned that at least two people are unaccounted for after overnight fire destroyed a home in Morris Township and the cause of the fire is under investigation.