Murfreesboro homeowner not facing charges after killing one intruder, injuring another
MURFREESBORO, Tenn. (WKRN) — Detectives are investigating a Murfreesboro home invasion that ended with the homeowner shooting the alleged intruders Friday night, leaving one dead and the other injured.
Clifford Wright, 42, was shot multiple times after he and another suspect, identified as 52-year-old Kevin Ford, broke into the family's home, tased their dog and held their teen son at gunpoint, police said. (Murfreesboro Police Department)
Murfreesboro Police Department Criminal Investigations Division detectives are investigating a home invasion where the homeowner shoots two intruders, killing one and injuring the other on Friday night.
The Murfreesboro Police Department said officers responded to a house in the 100 block of January Street shortly before 8:30 p.m. on Friday, May 5.
Authorities said they found a masked man — identified as 52-year-old Kevin Ford — with multiple gunshot wounds at the front door of the home. He was pronounced dead at the scene.
Meanwhile, the other alleged intruder — 43-year-old Clifford Wright — was found at the Salvation Army on Main Street, according to officials.
Wright was reportedly taken to the hospital, treated for multiple gunshot wounds, and brought to jail.
Police said Wright has been charged with aggravated burglary, attempted aggravated robbery, convicted felon in possession of a firearm, and possession of a firearm during the commission of a violent felony.
Based on the preliminary investigation, authorities said the two intruders put on masks and gloves, broke into the home through the front door, tased the family dog, and held the homeowner's teenage son at gunpoint.
The homeowner allegedly grabbed his gun and shot the two intruders several times, but he is not facing any charges.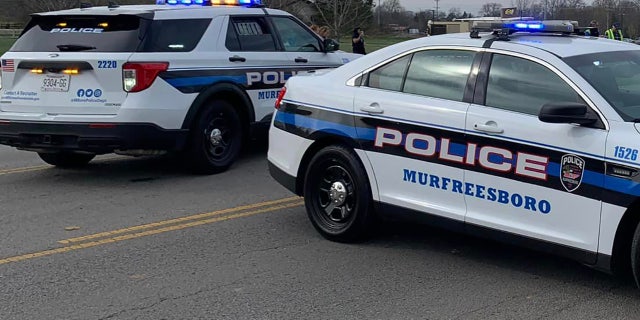 Officials said three people were inside the house at the time of the home invasion.
As of Sunday, May 7, the incident is still under investigation, according to police.
Meanwhile, Wright is being held at the Rutherford County Adult Detention Center on a $700,000 bond while awaiting his June 5 appearance in the Rutherford County General Sessions Court, authorities reported.