New grapphic video of Florida man losing arm in alligator attack
Graphic new video from the vicious gator attack … the victim screaming out in pain after his arm gets ripped off by the big reptile.
The 23-year-old flails his arms in the water, trying to strike the gator before collapsing in the water. His buddies drag him out and discover the horrifying results of the attack … his arm is nearly gone.
READ MORE: Florida Man Left With 'Significant Injuries' After Alligator Attack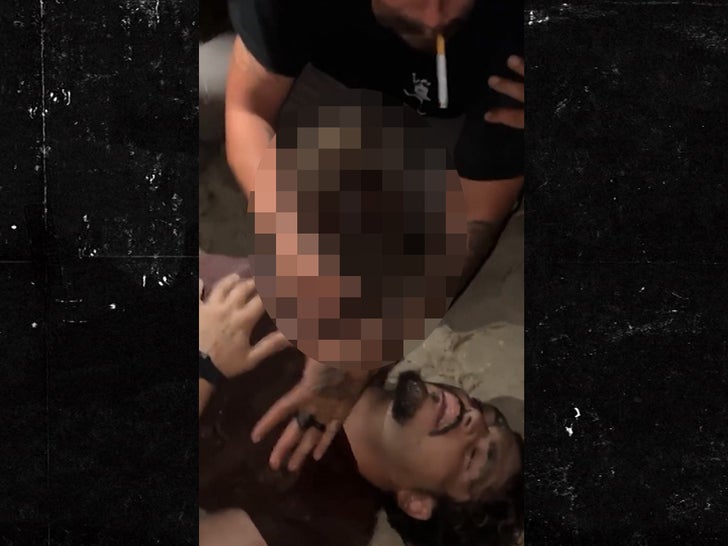 He slips in and out of consciousness, screaming as folks around him attempt to stop the bleeding. EMTs arrive and rush him to an awaiting ambulance.
A man in Florida lost an arm after being attacked by an alligator outside a local watering hole.
The victim, a 23-year-old man, was attacked early Sunday morning at a pond behind Banditos Bar in Port Charlotte, FL … according to the Florida Fish and Wildlife Conservation Commission.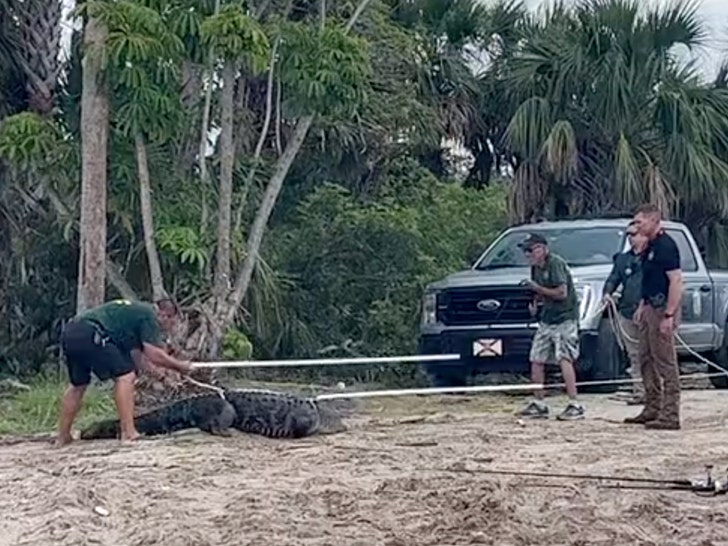 Twitter / @amygalo_
It sounds the like the incident could have been a lot worse … because a bar patron told local news outlet The Daily Sun he heard a man screaming in the darkness and rushed outside to look for him near the pond area, helping him to safety.
GATOR CAUGHT 🐊 Trappers captured a 10'5 alligator near a pond behind Banditos Bar in Port Charlotte Sunday afternoon.

The Florida Fish and Wildlife Conservation Commission (FWC) said its the same gator that attacked a 23-year-old man around 1:45am Sunday. pic.twitter.com/kBZJN3i5W2

— Amy Galo (@amygalo_) May 21, 2023
The Good Samaritan, local resident Manny Hidalgo, told the outlet … "He was yelling and swimming toward the shoreline. I ran and dragged him up onto the sand. I was scared to get close to the water because it was dark out."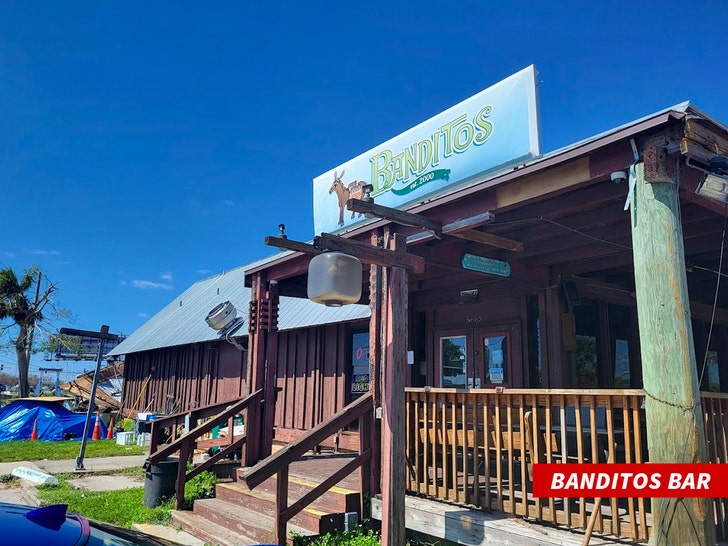 Florida officials say the victim suffered "significant injuries" in the attack … and the Associated Press reports the man was airlifted to a hospital in Fort Myers, where his arm was amputated.
Wildlife officials say a nuisance alligator trapper was called and removed the 10.5-foot gator from the property .. the gator was then "humanely killed."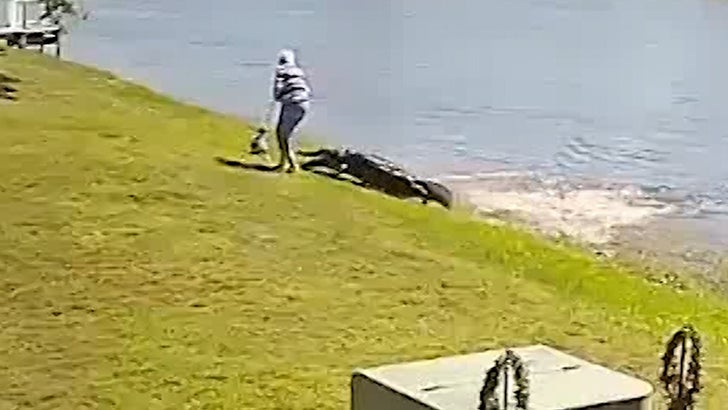 TERRIFYING ATTACK
Gators are known to attack in the sunshine state, where they are a dime a dozen. As we reported, an alligator at a retirement community in Fort Pierce killed an 85-year-old woman in February as she was walking her dog by the water's edge.
A toddler was also killed under similar circumstances in 2016 at Disney World.
READ MORE: Florida Man Left With 'Significant Injuries' After Alligator Attack