New twist in death of Stephen Smith after Murdaugh murder investigation
New evidence in the case was found during the Alex Murdaugh probe.
By Meredith Deliso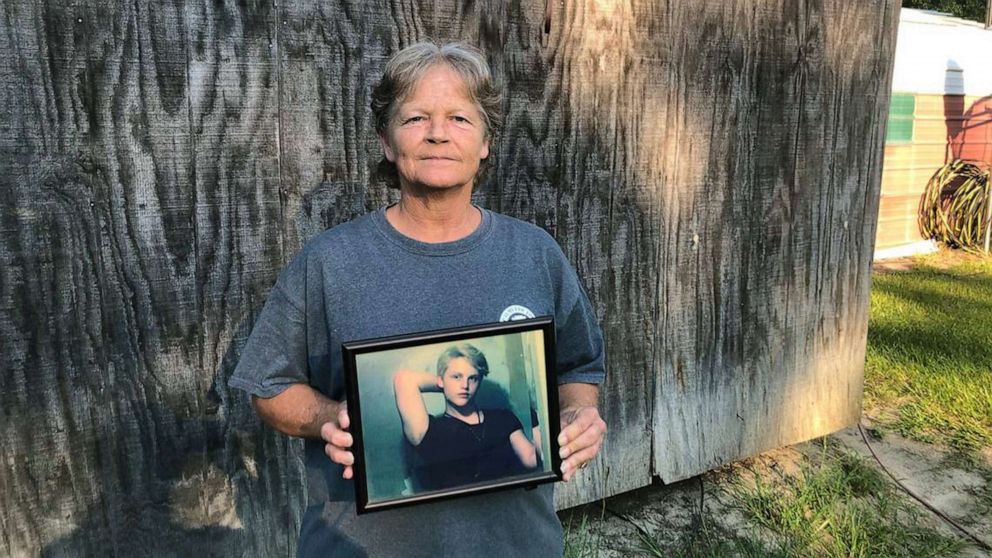 Authorities confirm Stephen Smith probe is a homicide
ABC News' Eva Pilgrim reports there is an active homicide investigation into the death of Stephen Smith.
South Carolina authorities have confirmed they are investigating the death of Stephen Smith as a homicide, nearly eight years after the 19-year-old was found dead in the middle of a rural road from what was ruled to be a hit-and-run.
The South Carolina Law Enforcement Division (SLED) opened an investigation into Stephen Smith's death in June 2021 after discovering new evidence during the investigation into the murders of Maggie and Paul Murdaugh, a mother and son who were found fatally shot at the prominent legal family's South Carolina hunting estate that month.
Stephen Smith's death was determined to be highway vehicular manslaughter and no suspects were ever apprehended. His mother has long asked for the unsolved case to be re-examined.
Lawyers representing his mother announced that the death is now being considered a homicide Tuesday night, citing a phone call with SLED.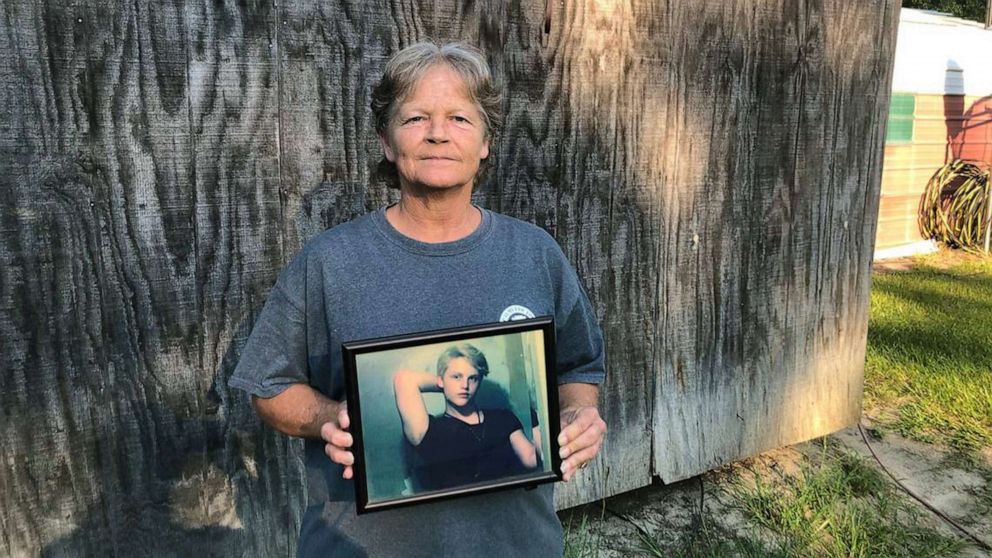 Sandy Smith holds a photo of her late son, 19-year-old Stephen Smith, June 24, 2021.
Tribune News Service via Getty Images
"SLED is publicly supporting us, Sandy Smith, and her efforts to find out what really happened to her son," Ronnie Richter, with the Bland Richter Law Firm, said in a statement.
A SLED spokesperson confirmed to ABC News that the case is being investigated as a homicide.
"It's a day that I have been waiting for. The best news I've heard in eight years," Sandy Smith told ABC News.
"Stephen was an amazing kid and he didn't deserve to die this way," she added. "And I know somebody did it, and whoever did it needs to come forward and bring peace to this family."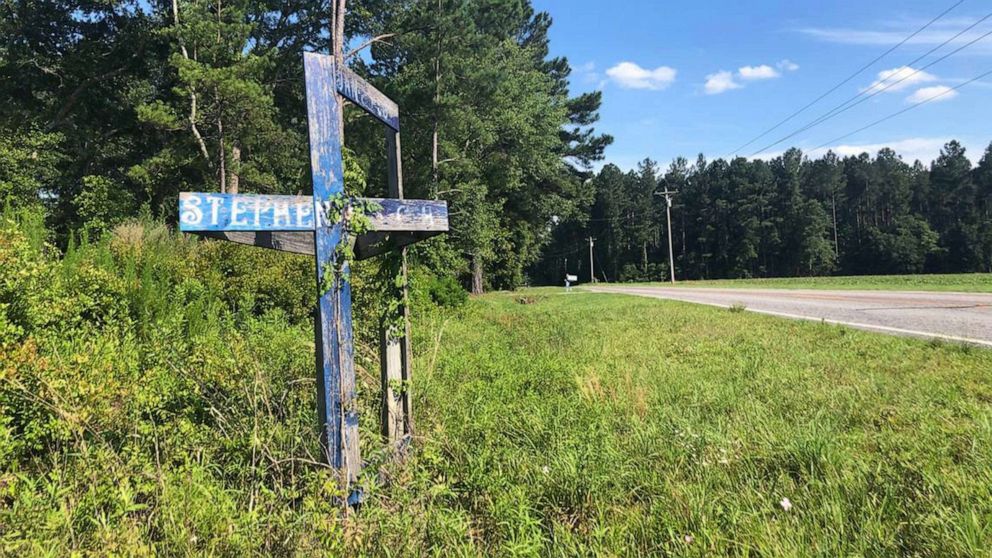 A wooden memorial on the side of Sandy Run Road, March 22, 2023, where 19-year-old Stephen Smith was found dead in 2015, in Hampton County, S.C.
Tribune News Service via Getty Images
SLED said in a statement Wednesday that it opened its investigation into the death in June 2021 after its agents reviewed the South Carolina Highway Patrol's case notes on the incident and found it apparent that that agency "did not believe Mr. Smith's death was a hit and run by a motor."
Lawyers representing Stephen Smith's mother have said they do not believe the evidence maintains that he was hit by a car, but rather may have been killed somewhere else and then placed on the road. His mother has raised more than $80,000 to exhume her son's body to conduct an independent autopsy.
"A fresh set of eyes and a new autopsy may yield a different conclusion that Stephen was not killed on Sandy Run Road in Bamberg County, that maybe he was killed somewhere else," her attorney, Eric Bland, told reporters this week.
The mother's attorneys said they are petitioning a judge to allow them to exhume the body. SLED officials will "be present and participate in any exhumation of Stephen's body to gather more evidence," Bland and Richter said Tuesday.
"SLED officials have revealed that they did not need to exhume Stephen Smith's body to convince them that his death was a homicide," they added.
Stephen Smith was a former classmate of Buster Murdaugh, whose father, Alex Murdaugh, was convicted earlier this month in the murders of Maggie and Paul Murdaugh. The disgraced former attorney was sentenced to life in prison for the 2021 killing of his wife and younger son.
SLED officials reportedly were waiting until the high-profile Murdaugh trial was over before announcing developments in the Stephen Smith case "out of concern that witnesses would not be as forthcoming under the Murdaugh sphere of influence," Bland and Richter said.
"Since the conclusion of the Murdaugh trial, more resources have been devoted and will be devoted to Stephen Smith's case," the law firm added.
SLED said Wednesday that its investigation remains "active and ongoing" and that more agents have been assigned to work the case "in the hopes that those who may know what happened to Mr. Smith are more willing to speak freely now than they may have been in 2015 or 2021."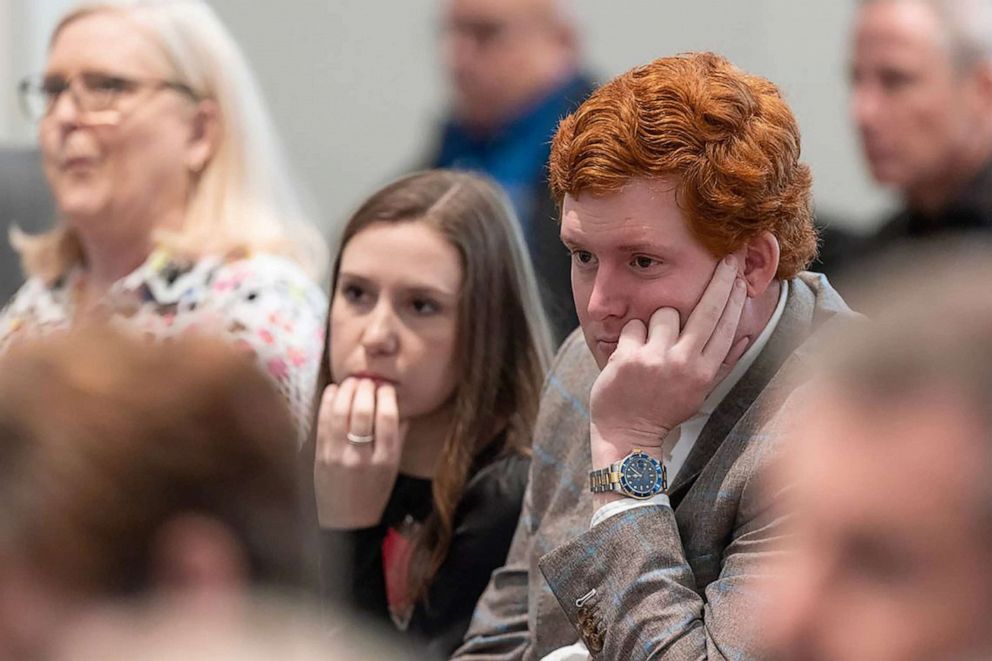 Buster Murdaugh, the son of Alex Murdaugh, listens to prosecutor John Meadors give his closing arguments in Alex Murdaugh's trial for murder, March 2, 2023, in Walterboro, S.C.
Tribune News Service via Getty Images, FILE
Buster Murdaugh spoke out this week against what he called "baseless rumors" alleging his involvement in Stephen Smith's death.
"Before, during and since my father's trial, I have been targeted and harassed by the media and followers of this story. This has gone on far too long," he said in a statement on Monday. "These baseless rumors of my involvement with Stephen and his death are false. I unequivocally deny any involvement in his death, and my heart goes out to the Smith family."
ABC News' Ahmad Hemingway contributed to this report.