One killed, 26 hurt in bus crash involving Brandeis University students
By Julianne Lima, Boston 25 News
WALTHAM, Mass. — An investigation is underway after a serious bus crash on South Street in Waltham late Saturday night.
According to Brandeis University Assistant Vice President of Communications Julie Jette, a shuttle bus contracted by Brandeis was returning to campus from a Cambridge and Boston route when it crashed.
Jette tells Boston 25 News 27 people – mostly Brandeis students — were taken to the hospital. One person was killed, but their identity has not been released.
The roof and side of the bus were shorn off and debris littered the lawn on which the wrecked bus came to rest between two trees. Graphic video sent to Boston 25 News captured several victims of the crash being treated for their injuries. A multitude of ambulances and fire trucks were spotted populating South Street.
"Brandeis has notified students, faculty and staff of the accident," Jette told Boston 25 News. "We are providing counseling and support to students and will continue to do so over the coming days."
The crash scene was only a short distance from Brandeis University.
The bus was towed away from the scene around 6 a.m. – more than seven hours after the crash happened.
HAPPENING NOW: Crews working to tow bus away from crash scene on South St. in Waltham. @BrandeisU spox. tells me more than 2 dozen people – mostly students – were hurt, and one person was killed.

Portion of the road remains closed@boston25 pic.twitter.com/4VW9TWnjvs

— Julianne Lima (@JulianneLimaTV) November 20, 2022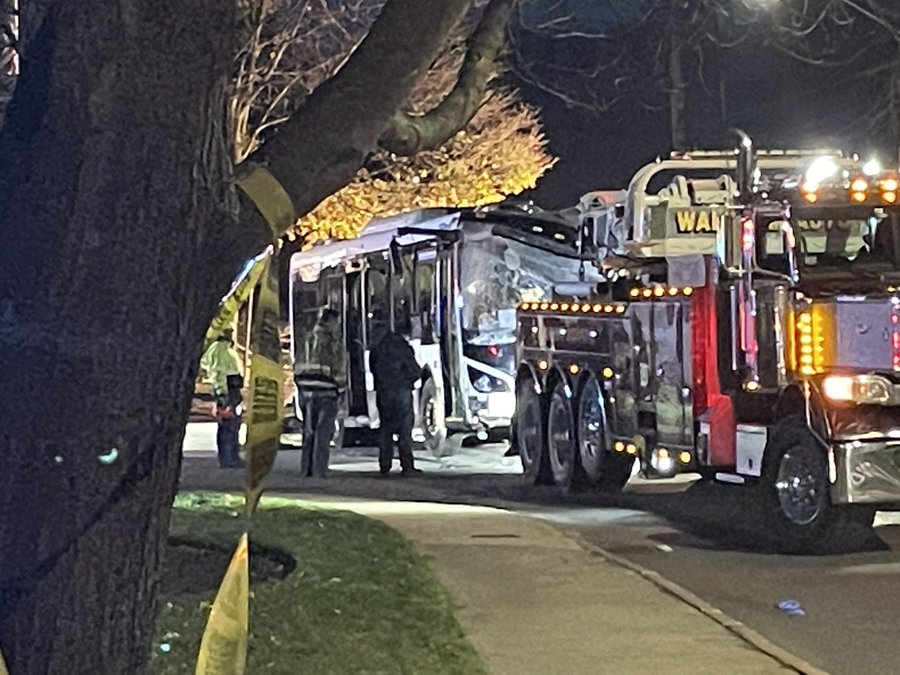 This is a developing story.
READ MORE:
CHP: 5 killed, including 3 children, in overnight wrong-way crash on Highway 4 in Pittsburg
Cory Patterson, who threatened to crash stolen plane into Walmart, dies in prison
21LA County Sheriff's recruits injured in Whittier crash, 7 in critical condition, driver detained
Truck crash, fuel spill shuts down Route 1 north in Saugus