Police suspect homicide after body found near Food Maxx
The body of a man was discovered inside a shopping cart at a northern California grocery store on Sunday afternoon in a case that authorities are investigating as a homicide.
Officers responded to Food Maxx in Chico after a caller reported that an unresponsive person was inside a shopping cart near the front of the store, the Chico Police Department said.
The caller said the body was wrapped in a large sheet of white plastic and believed the man was dead.
Medical personnel arrived and the scene and confirmed the man was deceased.
The body of a man was found wrapped in plastic inside a shopping cart in front of the Food Maxx grocery store in Chico, California, on Sunday. (Google Street View, File)
Police said the body appeared to have suffered "visible injuries" and began investigating the case as a homicide.
No further details about the man's identity or the investigation were immediately available.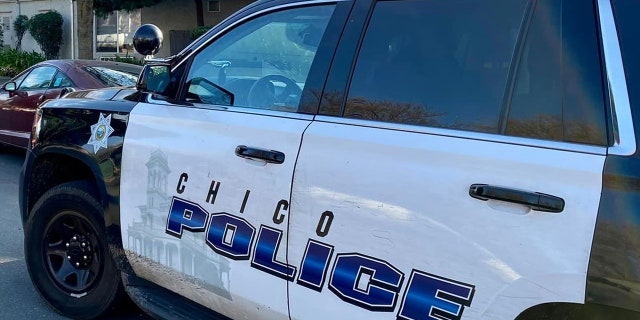 Chico police said the case was being investigated as a homicide because the body was found wrapped in plastic and had "visible injuries." (Chico Police Department / Facebook, File)
The Food Maxx is in a shopping center in Chico, a city around 80 miles north of Sacramento.