Serious crash kills four women, seriously injures fifth in rural Victoria
By Nick Pearson
Four women have died and another has been seriously injured when their car came off the road in regional Victoria.
The car was travelling along Wannon-Nigretta Road outside Bochara in the state's west when the driver lost control this morning about 9.30am.
The car then slammed into a tree.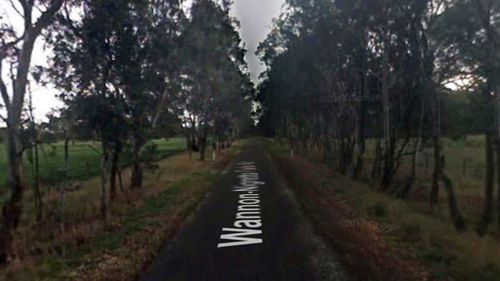 Wannon-Nigretta Road is a rural stretch of road in western Victoria. (Google Maps)
Four women in the car died at the scene.
A fifth has been taken to hospital with serious injuries.
Detectives from the Major Collision Investigation Unit are investigating the cause of the crash.
The area has been cordoned off.
Bochara is a rural locality outside of Hamilton.