South Carolina wife, mother shot to death in front of young children in Kroger parking lot
Alexandria Borys, 26, was reportedly shot in the back by a woman she did not know after an altercation in a parking lot
By Elizabeth Pritchett
A South Carolina woman was shot and killed in a grocery store parking lot after an altercation with a stranger on Valentine's Day.
Tyler Borys said his wife, 26-year-old Alexandria Cress Borys, was loading groceries into her car at the Kroger in Irmo, South Carolina, when she got into an argument with a woman she didn't know, according to FOX 57 Columbia.
After the argument was over, the stranger, later identified by Irmo police as 23-year-old Christina Harrison, allegedly pulled out a gun and shot Borys in the back. The couple's children, a 2-year-old and an infant, were in the car when she was shot.
The Irmo Police Department said the incident took place around 4 p.m. on Tuesday. Officers arrived to the scene shortly after and pronounced Borys dead.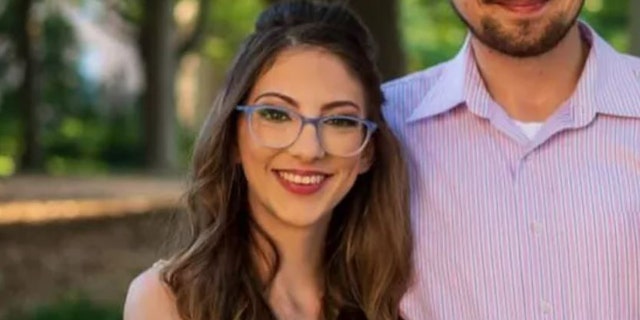 Tyler Borys shared a picture of his wife, Alexandria Borys, on a GoFundMe account created after she was shot and killed in front of their children. (Tyler Borys/GoFundMe)
After talking with witnesses and viewing surveillance footage, Irmo police said investigators learned the two women did not know each other and were involved in a verbal altercation before the shooting.
It's unclear what led up to the argument or what the two women were arguing about.
"Unfortunately, this is a situation where tempers flared, and someone let anger get the best of them.  One rash decision has impacted the lives of two families and countless others who witnessed this tragic event." Irmo Police Chief Bobby Dale said on Facebook.  "Senseless is the only word I can think of to describe what happened today."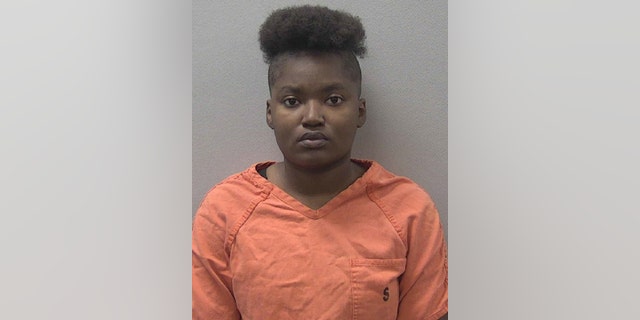 Christina Harrison, 23, is charged with murder in the Valentine's Day death of 26-year-old Alexandria Borys. (Lexington County Detention Center)
Harrison initially fled from the parking lot, but called to turn herself in around 5:30 p.m. She was booked into the Lexington County Detention Center Tuesday night.
Jail records show Harrison is charged with murder, unlawfully carrying a pistol and possession of a weapon during a violent crime.
The New York Post reported Harrison was scheduled to appear in court on Wednesday, but her private attorney waived the hearing.
Tyler said his wife's death was only six days after her younger brother Brandon died from a gunshot wound.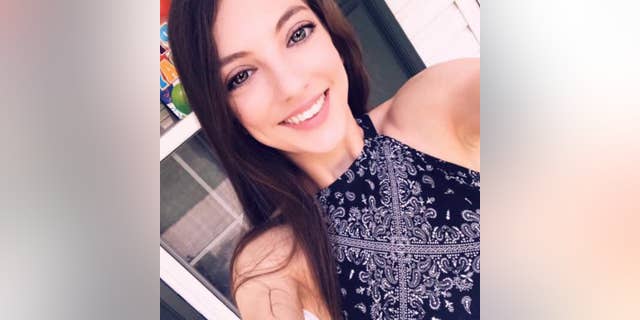 Alexandria Borys was shot and killed after an argument in the parking lot of a South Carolina grocery store. (StylesByAlexK/Facebook)
He told local news outlets that Alexandria, who worked as a cosmetologist and was enrolled in nursing school, was "the best wife you could ever ask for" and "a great mother."