Sprint car driver Justin Owen, 26, dies from injuries suffered in crash at track
Justin Owen, a sprint car driver who was competing at a race in Indiana, died from injuries he suffered in a qualifying crash Saturday night, the U.S. Auto Club (USAC) announced. Owen was 26.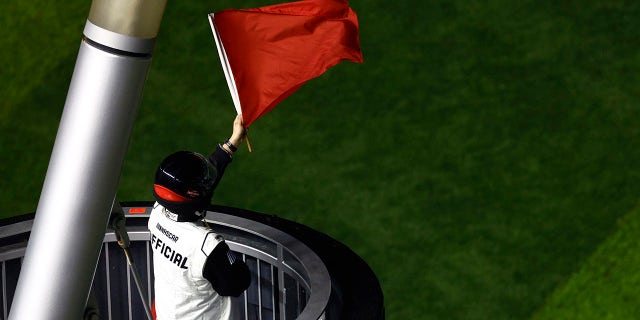 Owen, a longtime sprint car racer, was competing to qualify for the USAC AMSOIL Sprint Car National Championship at Lawrenceburg Speedway. His car struck the outside wall and flipped several times along the third turn of the track.
He was the reigning track champion with two feature wins and the title in 2022.
USAC canceled the remainder of the event after the crash.
"USAC expresses its deepest condolences to Justin's family, team and many friends throughout the racing community," the organization said in a news release.
Among Owens' achievements were a victory in the season-closing Dick Gaines Memorial during his Lawrenceburg championship season in 2022, the USAC said. In 2019, Owen had three victories during the season. His first came at the Buckeye Outlaw Spring Series at Pennsylvania's Lernerville Speedway. His second at Indiana's Paragon Speedway and at Lawrenceburg's Night of Champions.
Tony Stewart Racing was among those in the racing world that sent their condolences to Owen's family and friends on social media.
"It's never easy to be reminded how quickly things happen in this sport or that we're not promised tomorrow. Keeping the family, friends and fans of Justin Owen in our prayers. We're so sorry for your loss," the race team tweeted.
Chase Briscoe added: "Ended up 7th tonight banging the boards, had a lot of fun and appreciated the opportunity. Post race I learned about the passing of Justin Owen, raced against Justin quite a bit in sprint cars. Thoughts and prayers are with him and his family."