Teen charged in assault on Def Leppard drummer Rick Allen, police say
Rick Allen, the drummer for Def Leppard, was attacked by a 19-year-old outside a Fort Lauderdale hotel on Monday, according to a police report obtained by Fox News Digital.
Allen was smoking a cigarette outside the Four Seasons near the valet when Max Hartley, who had reportedly been hiding behind a pole, ran at the musician and allegedly knocked him over. The fall caused Allen to hit his head on the ground, causing injury, police reported.
A woman came out to help after Allen was attacked. Hartley then allegedly attacked the unnamed woman and knocked her to the ground before repeatedly striking her. She was able to run back into the hotel, but was followed by Hartley, who allegedly grabbed the woman by her hair and dragged her outside, according to the report.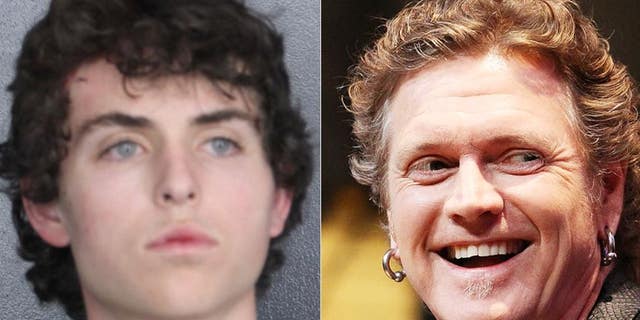 Max Hartley, left, was arrested for allegedly attacking Def Leppard drummer Rick Allen.  (WSVN/Getty)
The 19-year-old was arrested later after fleeing the area. Police said he was found by Conrad hotel staff nearby while he walked through the parking garage allegedly damaging vehicles.
Allen gave a statement to police and revealed he would like the perpetrator to be prosecuted.
Hartley was charged with one count of abusing an elderly or disabled person without great harm.