UPDATES: Manhole fires cause panic in Times Square, close streets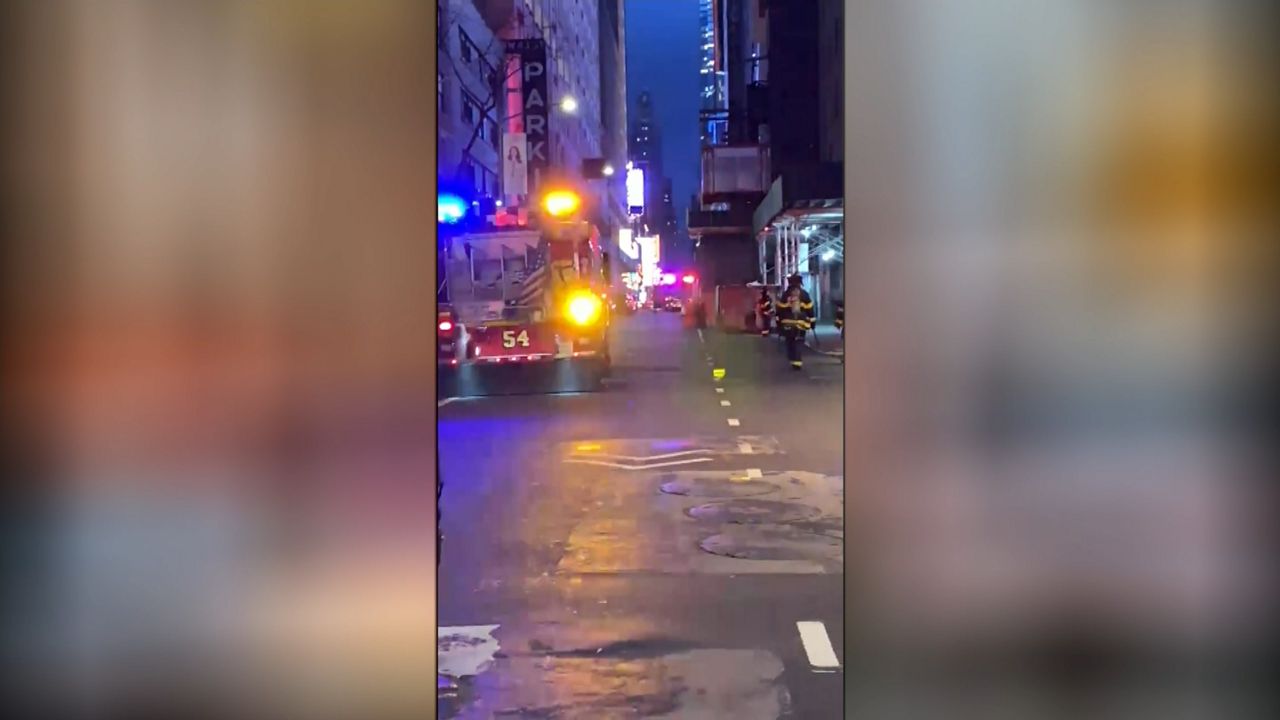 The FDNY said the fires started at around 6:45 p.m. on West 43rd Street between 7th and 8th Avenues. There were no reported injuries.
The fires caused parts of Times Square to be shut down.
The FDNY said a search of nearby properties revealed elevated levels of carbon monoxide at one building on W. 43rd Street.
In a statement, Con Edison said that one manhole exploded due to a "cable failure" and that a second manhole was "smoking." The utility said a third manhole also appeared to be smoking.
"At this time, there have been no customer outages, and no reports of injuries or property damage. Our crews remain on location," said the statement.
Video circulating social media showed people running after hearing a loud bang.
Huge bang in Times Square around 6:50… followed by sirens and hundreds of people running away. Not sure what it was… but a lot of people on edge! #NYC #TimesSquare pic.twitter.com/nhTtSbKe4S

— Brad Ball (@bdball) April 10, 2022