Were Vicky White and Casey White Married? Remarks Fuel Wedding Speculation
Casey White was apprehended near Evansville, Indiana, after a manhunt that lasted almost two weeks ended in a pursuit by U.S. Marshals. Vicky White was hospitalized after sustaining an apparently self-inflicted gunshot wound. She later died.
Casey White told officers to help his "wife" after she shot herself in the head, U.S. Marshal Martin Keely said on CNN's Anderson Cooper 360.
According to CNN correspondent Omar Jimenez, Casey White told law enforcement: "Y'all help my wife, she shot herself in the head and I didn't do it."
Those remarks have prompted speculation that Casey White and Vicky White, who are not related, may have gotten married at some point before her death.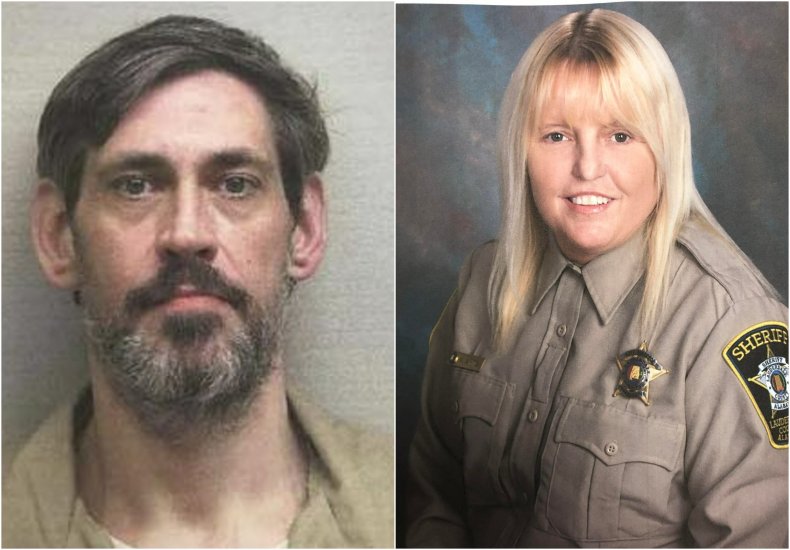 But Keely noted on CNN that "to our knowledge, they're not married."
It is not clear if Casey White and Vicky White were involved in a romantic relationship. But local news station WAFF News earlier reported that investigators confirmed the pair had a relationship while he was incarcerated at Lauderdale County Detention Center.
Inmates there said the pair had developed a "special relationship," according to the station.
Vicky White was once married to a man that she divorced in 1991, according to The Associated Press. He died earlier this year.
The manhunt began on April 29 after Vicky White, the assistant director of corrections for the detention center in Alabama who was near retirement, allegedly helped orchestrate Casey White's escape.
Authorities said she had told her co-workers that she was taking him from the detention center to a courthouse for a mental health evaluation.
They only realized the pair had gone missing after the squad car she used was found abandoned in the parking lot of a shopping center.
After a manhunt through three states, they were finally caught on Monday after authorities received a tip they were in Evansville, Indiana.
Keely said the pursuit ended when a U.S. Marshals task force member drove into the Cadillac that Vicky White was driving. The car then rolled over, he said, according to CNN.
Casey White was taken into custody after being hospitalized with minor injuries after his apprehension, authorities said.
He will face an escape charge, Lauderdale County Sheriff Rick Singleton said.
The 38-year-old was serving a 75-year sentence for attempted murder and other charges at the time of his escape as well as awaiting trial in the stabbing of a 58-year-old woman during a 2015 burglary. If convicted, he could face the death penalty.