What was Queen Elizabeth II's cause of death?
Just months after celebrating 70 years as the reigning monarch, Queen Elizabeth II has died, aged 96.
It comes after months of concern over her ill health and dwindling frame after the passing of her husband, Prince Philip, in April 2021.
Buckingham Palace took the extraordinary step of releasing a statement on Thursday evening Australian time, saying doctors were "concerned for Her Majesty's health and recommended she remain under medical supervision".
Prince Charles rushed to his mother's bedside in Balmoral, followed by Prince William, Prince Edward, Princess Anne, Prince Andrew and Prince Harry.
Queen's cause of death
Buckingham Palace announced that the Queen died "peacefully" in her sleep at her home at Balmoral Castle in Scotland during the afternoon of September 8, 2022. "The Queen died peacefully at Balmoral this afternoon," the statement issued by Buckingham Palace read. "The King and The Queen Consort will remain at Balmoral this evening and will return to London tomorrow."
The photos shows evidence of peripheral vascular disease, according to an Australian doctor. Picture: Jane Barlow – WPA Pool/Getty Images.
The Queen had been under medical "supervision" due to "concerns" from her doctors. "Following further evaluation this morning, The Queen's doctors are concerned for Her Majesty's health and have recommended she remain under medical supervision," a statement by Buckingham Palace issued at the time read.
One of her last official functions before her death was a meeting with the UK's new prime minister Elizabeth Truss.
Now an expert has pinpointed a photo taking during that appointment that could give a clue to the Queen's cause of death.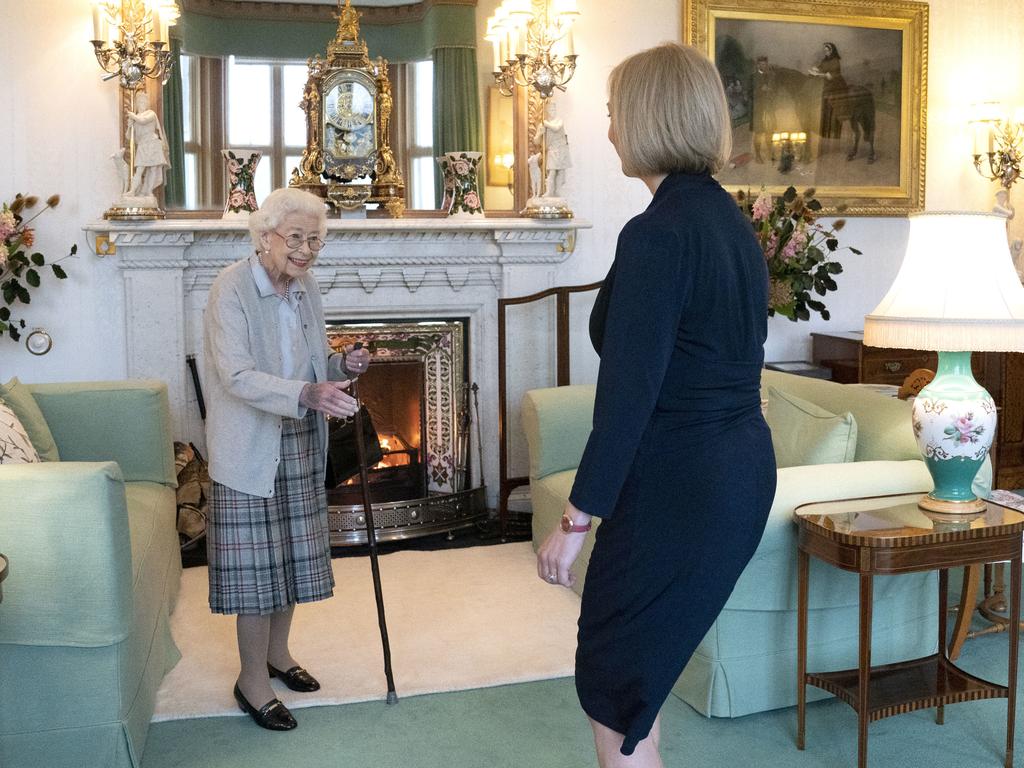 Queen Elizabeth put on a brave face despite the health issues she has been suffering. Picture: Jane Barlow – WPA Pool/Getty Images
Dr Deb Cohen-Jones told the Daily Mail that photos of the Queen's hands were a red flag about her declining health.
"It looks like there is possibly evidence of peripheral vascular disease. It's a blood circulation disorder that causes the blood vessels outside of your heart and brain to narrow, block, or spasm," she said.
"It can sometimes result in heart failure. If your peripheral circulation is that poor, organs aren't receiving a good blood supply. It can be a sign of multi organ failure."
Sadly, it is likely the disease would have caused the Queen "a lot of pain" as the images pointed to the illness being severe.
It's not known how long the Queen suffered from the disease as she habitually wore gloves in public.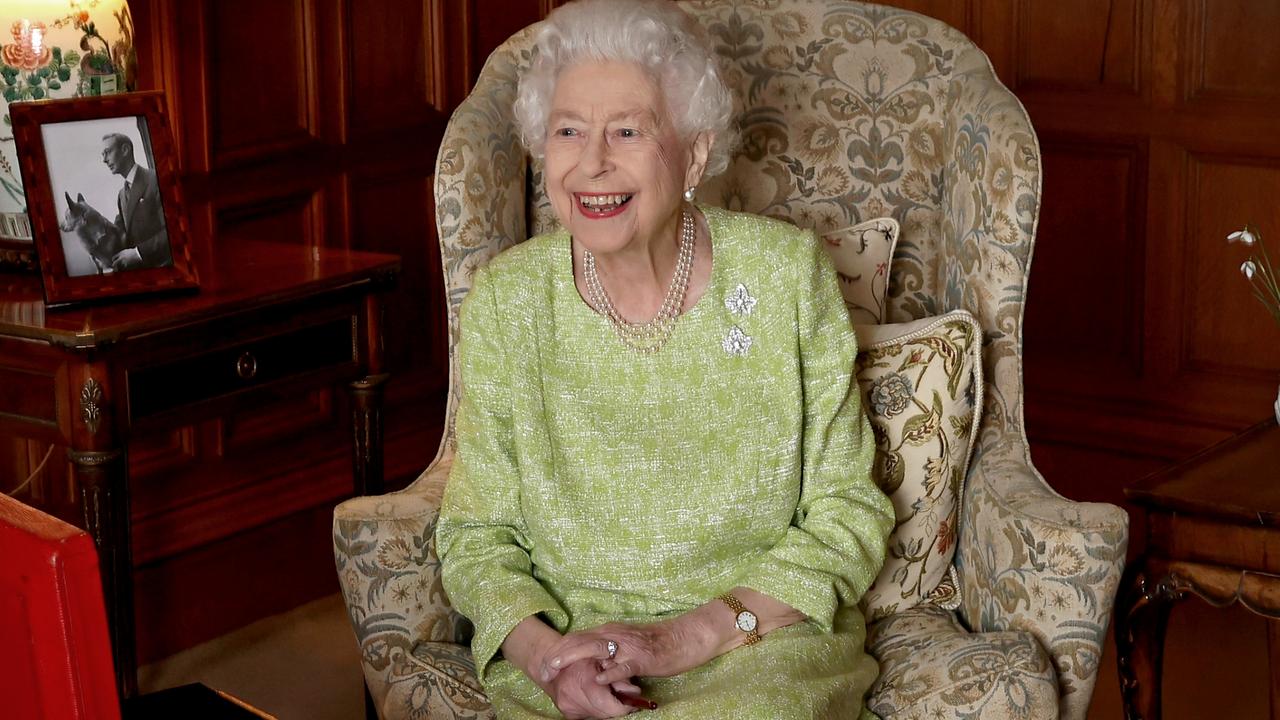 Queen Elizabeth was photographed at Sandringham House on February 2, 2022, to mark the start of her Platinum Jubilee Year. Picture: Getty Images.
Many health problems
The sad news came one day after the Queen postponed the Privy Council meeting, one of the most important events on her calendar, after doctors ordered her to rest.
She had cancelled numerous events, with increasing regularity over the past few months, as her health worsened.
On Tuesday, she met outgoing UK Prime Minister, and his replacement Liz Truss, at Balmoral, instead of meeting them in London, as is custom, due to her poor health. Despite this, she appeared smiling and well at the meeting.
Prior to that, she missed the official church service at her Platinum Jubilee celebrations in early June, after complaining of discomfort.
In February, the monarch cancelled planned virtual engagements due to "mild" coronavirus symptoms, Buckingham Palace confirmed.
"As Her Majesty is still experiencing mild cold-like symptoms she has decided not to undertake her planned virtual engagements today, but will continue with light duties," said a palace spokesman.
The Queen tested positive for the virus months after mysterious health problems were shrouded in secrecy by Buckingham Palace late last year.
Over the past few months, she had been "carefully monitored" by staff due to fears over her "thinner and frailer" frame of late.

Royal guard collapses and falls off the Queen's coffin podium on first night of Lying in State
An extraordinary life
The Queen was just 25 when she ascended to the throne in 1952, and before her death she celebrated an unprecedented Platinum Jubilee.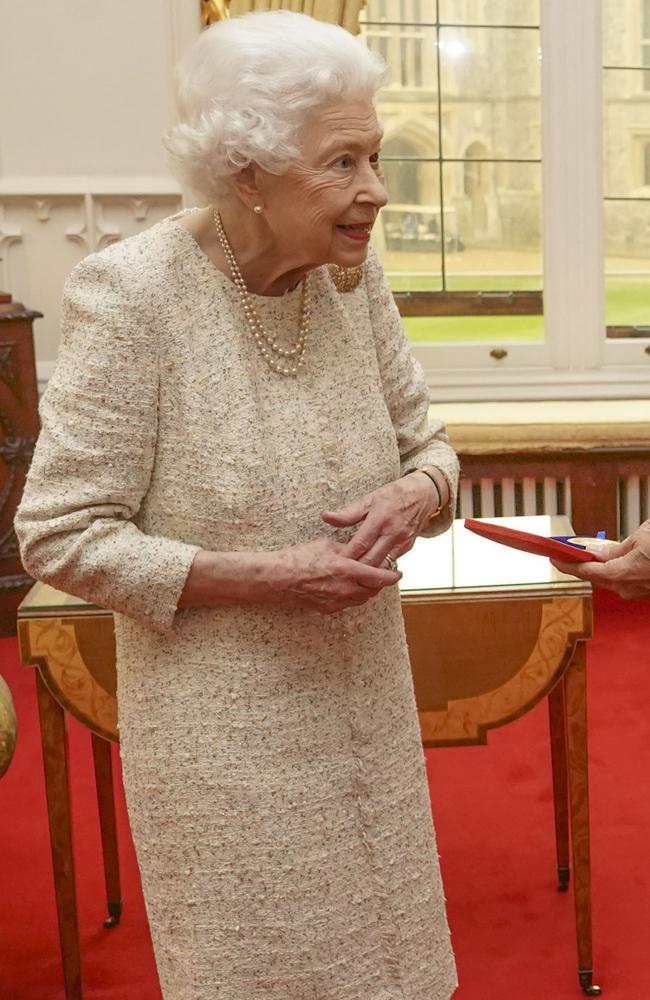 The Queen tested positive for coronavirus in February. Picture: Getty Images.
On February 17, she was seen carrying a cane as she told guests at Windsor Castle she "can't move" during an official engagement.
BBC reporter Daniella Ralph said at the time: "There are a couple of obvious aggravating factors here. Firstly that she is 96, and that immediately puts her in the vulnerable category," she told the BBC's Today program.
"Also when you see the Queen now she is considerably thinner and frailer than she was a year ago and of course she will now have to be carefully monitored."
The Queen fell ill after it was confirmed she had been in direct contact with Prince Charles the week he had the virus. The monarch seemed to recover from flu-like symptoms in early March when she was pictured meeting with Canadian Prime Minister Justin Trudeau.
The two were photographed together at Windsor Castle and Buckingham Palace confirmed the news on social media, Fox News reported.
🇨🇦 This afternoon The Queen received the Prime Minister of Canada, @JustinTrudeau, for an Audience at Windsor Castle.

🔗 Find out more about Audiences – https://t.co/OY2cqSIHTv pic.twitter.com/1FsEiS7Ati

— The Royal Family (@RoyalFamily) March 7, 2022
Despite the Queen generally enjoying robust health over her long life, concerns were sparked last October after she spent a night in hospital, going on to cancel a series of planned engagements, including hosting world leaders at the UN climate change summit in November.
She had been at a clinic for unspecified tests.
Her appearances since then had been rare, although she returned to public duties before the start of her record-breaking 70th year as monarch on February 6.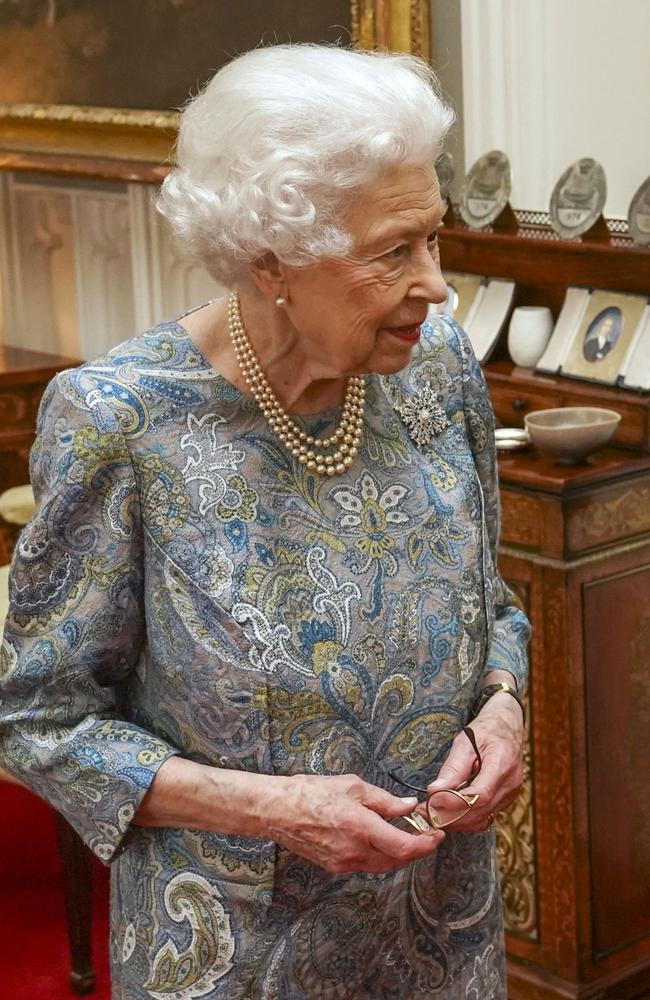 There had been mounting concerns over the monarch's shrinking frame over the past few weeks. Picture: Getty Images.
Philip, her husband of 73 years, died in April 2021, just a few weeks before his 100th birthday. His funeral took place under restrictions limiting mourners to just 30.
READ MORE:
Photos from Queen Elizabeth's Funeral: All the Moving Moments 
Where Will Queen Elizabeth Be Buried? All About the Monarch's Final Resting Place