What we know so far about the disappearance of Ana Walshe, the missing mother from Cohasset
"We're just trying to locate Ana and get her home safely."
By Christopher Gavin
Ana Walshe was at her Cohasset home early on New Year's Day around 4 or 5 a.m., supposedly with plans to take a ride share to Logan Airport to hop on a flight to Washington, D.C., according to authorities.
A family member was the last person to see the 39-year-old property management executive that morning, Cohasset Police Chief William Quigley said Friday.
Whether Walshe even got into a vehicle that day remains unclear, and police know for certain the married mother of three never got on any plane, Quigley said.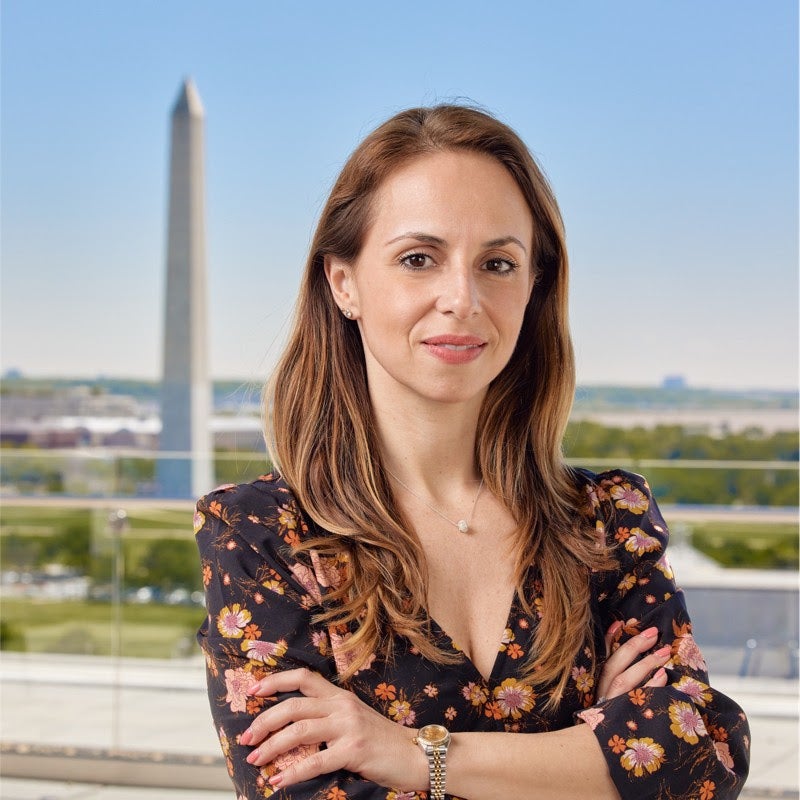 Ana Walshe. – Cohasset Police
Three days later, she was reported missing.
"At this point, it's a missing person investigation," Quigley told reporters during a press conference. "We're just trying to locate Ana and get her home safely. We have nothing to support [the notion] anything [is] suspicious or criminal."
The details emerged Friday, a day after police first called on the public for help in locating Walshe, who is described as 5 feet, 2 inches tall and weighing 115 pounds.
Law enforcement officials say she has brown hair, brown eyes, and "an olive complexion." Walshe is believed to speak with an Eastern European accent.
Here's what we know so far:
READ MORE: Husband of missing Massachusetts mom-of-three who vanished at 4am on New Year's Day is art swindler
'We just need a call from her': What authorities have said
According to Quigley, Walshe initially had a flight booked to Washington D.C.'s Ronald Reagan Washington National Airport from Logan Airport on Jan. 3.
Walshe works for a Washington-based property management firm and commutes weekly between Massachusetts and the nation's capital city, Quigley said.
But instead of going on Jan. 3 as planned, Walshe appears to have changed plans with the intent to head down on Jan. 1 instead, according to police.
"It's been reported that she was called to D.C. to handle some type of emergency at one of the properties that she manages," Quigley said. "That's why she was attempting to go to D.C. early. She did have a flight booked for the third, but she never got on that flight."
Quigley said only that a family member saw Walshe at her home early on Jan. 1, when she was seeking to take a ride share service to the airport in Boston. Police were told her husband was sleeping when she left and Walshe had bags with her at that time, he said.
Police contacted ride share companies but, as of Friday morning, were not able to confirm she actually entered a vehicle, he said.
Quigley noted it's not uncommon for a ride share driver to take business offline or operate outside of a given app. Detectives are probing that possibility, he said.
Police, however, confirmed with all airlines operating at Logan Airport that Walshe has not boarded any planes since that time.
Walshe and her husband own a townhouse in D.C. and keep a vehicle at the property, Quigley said.
"The vehicle is in D.C. We're able to confirm that," he said. "We've been working with Washington D.C. Metro Police. They've searched the townhouse. There are no signs of her there."
Walshe was reported missing on Wednesday, Jan. 4, and police received simultaneous reports of her disappearance from her employer and from her husband, who lives in Cohasset.
"Her husband has been fully cooperative. Her family has been cooperative," Quigley said. "She has a family that lives outside the country. She has quite a few friends both here and in Washington, D.C., that have been very cooperative and working with detectives, and the company that she worked for, the security department, has been very helpful."
In April 2021, Walshe's husband, Brian Walshe, pleaded guilty in Boston federal court to selling two fraudulent Andy Warhol paintings in 2016.
Quigley said Cohasset police spoke with federal law enforcement and, as of Friday, Brian Walshe's conviction and his wife's disappearance "seem to be two very separate things."
"Again, the husband's been very cooperative, but our main focus today is trying to locate Ana," Quigley added. "Hopefully we get a phone call from her or someone that she knows that will let us know that she's OK."
According to Quigley, Ana Walshe's cell phone has been turned off since around Jan. 1. Additionally, authorities have not seen any activity with her debit and credit cards, or any other digital footprint she could have left, he said.
Investigators have searched for other evidence such as video footage caught on cameras around her neighborhood, but that probe has so far not yielded any material, according to Quigley.
Police are not sure why she was reported missing days after she was last seen, but Quigley added it's "not abnormal for her to work long hours and not contact home right away."
Authorities are also not aware of any mental illness issues concerning Walshe, he said.
"You know, life is challenging sometimes," Quigley said, when asked if there is any belief she would take off without notice. "She has three small kids, the oldest being 6, the youngest being 2. The holidays, working out of state — sometimes life gets chaotic. So, you know, it may be a case where she just needed a break and if that's the case, we just need a call from her or someone who has talked to her."
Anyone with information is asked to contact Cohasset Police Det. Harrison Schmidt at 781-383-1055 ext. 6108 or hschmidt@cohassetpolice.com.
On Friday afternoon, a fire broke out at the Walshes' former home in Cohasset, NBC10 Boston reports.
Fire in Cohasset at the *former* home of Ana Walshe & her family. They moved out a few months ago. At this point, police say it's still too early to tell if this is at all connected to her disappearance. @NBC10Boston pic.twitter.com/J4osGxiSch

— Abbey Niezgoda NBC10 Boston (@AbbeyNBCBoston) January 6, 2023
Police told the station it was too early to say if the incident had any connection to Walshe's disappearance.
Firefighters responding to fire at a Cohasset home where Ana Walshe lived until a few months ago. Police say it too soon to say if it's connected to her disappearance, #wbz pic.twitter.com/p7RB8NAI89

— Beth Germano (@BethWBZ) January 6, 2023
Friend: 'She would not go a day without speaking to her husband and her kids'
Alissa Kirby described her friend, Ana Walshe, as a "loving and loyal wife and mother of three beautiful boys," WCVB reports.
"She loves her family, and I know in my heart, that of her choice, she would not go a day without speaking to her husband and her kids," she said.
Kirby and other friends and loved ones are trying to stay hopeful.
"We're just … praying that she's OK. We are so much about her and her safety" she said. "That's really the focus right now."
Another friend, Evan Turell, told the news station, "She is loved by so many and we just want to see her home."
READ MORE:
Husband of missing Massachusetts mom-of-three who vanished at 4am on New Year's Day is art swindler
Tanner Hoang: Missing A&M student from Flower Mound found dead in Austin
UPDATES: Missing twin Kason Thomas has been found, safe, in Indianapolis
Stepdad of missing 11-year-old arrested for failure to report her disappearance, Cornelius PD says
Reported shooting prompts massive police response at Wyomissing medical office