Wicomico County Sheriff's Office Deputy Shot and Killed in Pittsville
Mallory Metzner
PITTSVILLE, Md. – The Wicomico County Sherriff's Office confirmed Monday morning that Deputy First Class Glenn Hilliard, a 16 year veteran law enforcement officer was shot and killed while attempting to apprehend a fugitive who police say was wanted on multiple felony warrants in multiple jurisdictions.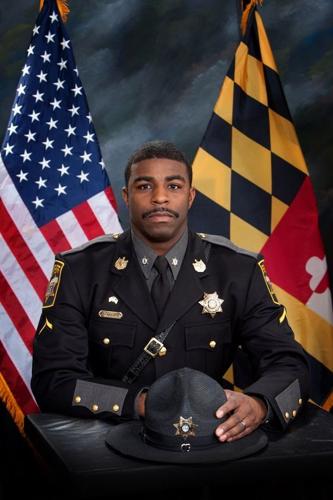 A police presence could still be seen at the Talbot Apartments on Gumboro Road in Pittsville Monday morning.
Detectives with the Wicomico County Sheriffs Office were seeking Austin Jacob Allen Davidson, who they believed to be armed and dangerous, for questioning Sunday night. The agency says the suspect was captured after an extensive manhunt by dozens of law enforcement officers from throughout the region and is awaiting arraignment. The Sherriff's Office says there is no further threat by this man to the community.
"The days ahead will be challenging, but for now, we are mourning the loss of an incredible human being," says the Wicomico County Sherriff's Office in a Facebook post. "Deputy Glenn Hilliard was a son, a husband and a father to three beautiful children, a brother to those he worked with, and an exemplary public servant to the citizens of Wicomico County and to the State of Maryland. Our hearts and prayers go out to Glenn's family during this difficult time."
The Sherriff's Office says Glenn worked in several areas within, having most recently transferred back to patrol upon request. He would have celebrated his 42nd birthday Wednesday, June 22nd.
READ MORE:
Wicomico County deputy injured in shooting Sunday; police have suspect in custody