Wildfire burning west of downtown Spokane prompts Level 3 evacuation order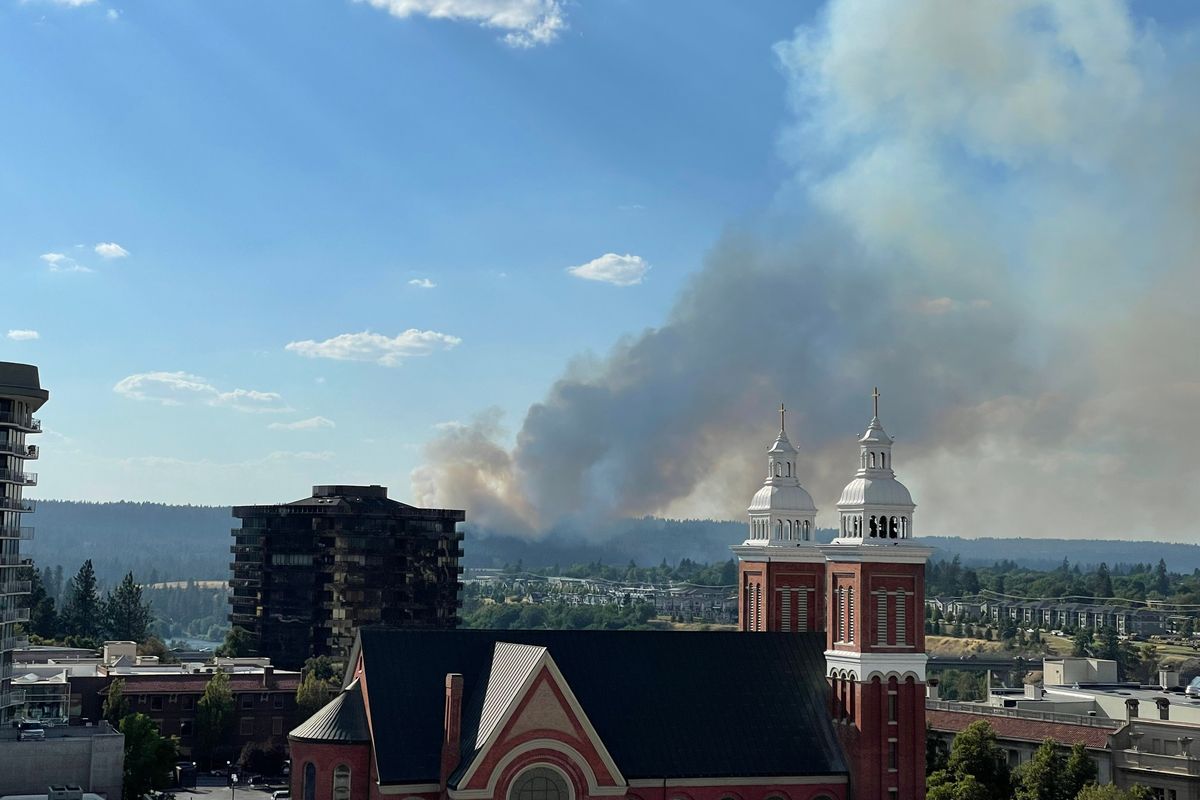 A fire burning west of downtown Spokane has prompted Level 3 evacuation orders for people within the following borders: Houston Road on the north, Greenwood Road on the south, Grove Road on the west and Government Way on the East.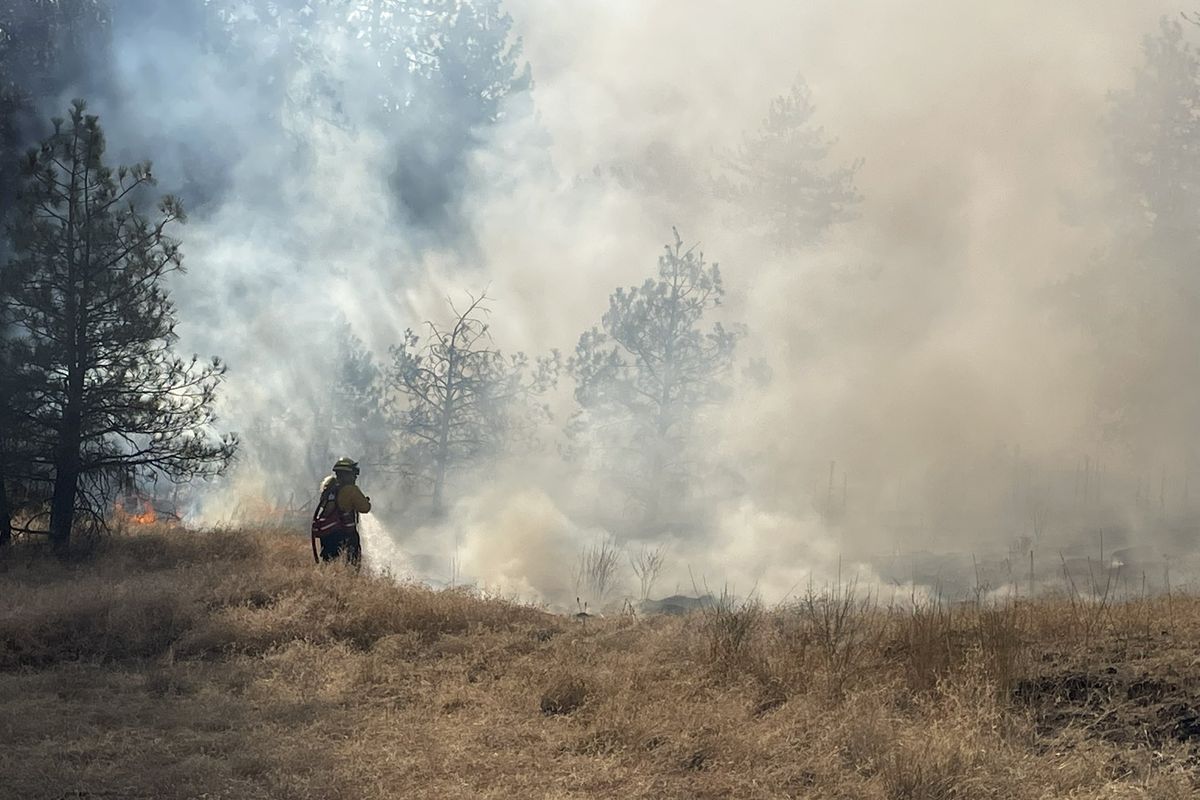 A firefighter is working to extinguish flames Friday afternoon west of downtown Spokane. (Garrett Cabeza/S-R)
A Level 3 evacuation order requires people to immediately leave the area.
Firefighters are converging on the wildfire which is burning in brush and forested hillside at Rimrock Road about 10 minutes west of downtown.
It was reported at about 4:30 p.m. Friday burning near Palisades Park, according to the Northeast Washington Interagency Communications Center.
Thick black smoke and flames shooting from trees could be seen from downtown Spokane.
Fire crews and air support are on scene to try and extinguish the fire.
Estimates of size and what might have caused the fire have not been reported.
Jacob Reed, who works in the pro shop at Indian Canyon Golf Course south of the fire, said he could see the fire from historic property. The smoke appeared to be blowing north over the hill, he said.
Firefighters are battling a wildfire on Rimrock Road about 10 minutes west of downtown Spokane. pic.twitter.com/da565wMq3q

— Garrett Cabeza (@CabezaGarrett) August 27, 2022
This is a developing story and will be updated.