UPDATES: Young mum shot dead while walking baby on Upper East Side was domestic violence victim, police say
A young mum shot in the head and killed while pushing her three-month-old daughter in a pram sent an ominous text to relatives hours before her death.
A young mum who was shot and killed while pushing her three-month-old daughter in a stroller on New York's Upper East Side was a domestic violence victim – and cops are looking to speak with the child's father in connection with the slaying, family and law-enforcement sources said Thursday.
Azsia Johnson, 20, texted relatives to say she had made plans to meet the infant's dad on Wednesday night because she "felt bad" that he wasn't in their daughter's life and wanted her to know him, according to the sources and family, the NY Post reports.
"She was targeted. It was a close head shot and there were powder burns," a high-ranking police source said.
Ms Johnson's heartbroken mum Lisa Desort alleged her daughter had been assaulted by her ex-boyfriend at his home in Jamaica, Queens, on New Year's Day while she was six months pregnant with his child.
Following the altercation, Ms Desort said, the ex-boyfriend continued "stalking" and harassing her daughter. They called police for help, but he was not arrested, she claimed.
"Let it be known that my daughter had a domestic violence case out on the father of her child," Ms Desort, a retired EMT of 23 years who worked on September 11, told The Post.
"We called the precinct numerous times to tell the [domestic violence] unit that he was stalking and [harassing] her. Even [though] they knew what apartment he lived in, they failed to apprehend and arrest him," she continued.
"The city failed to protect my daughter."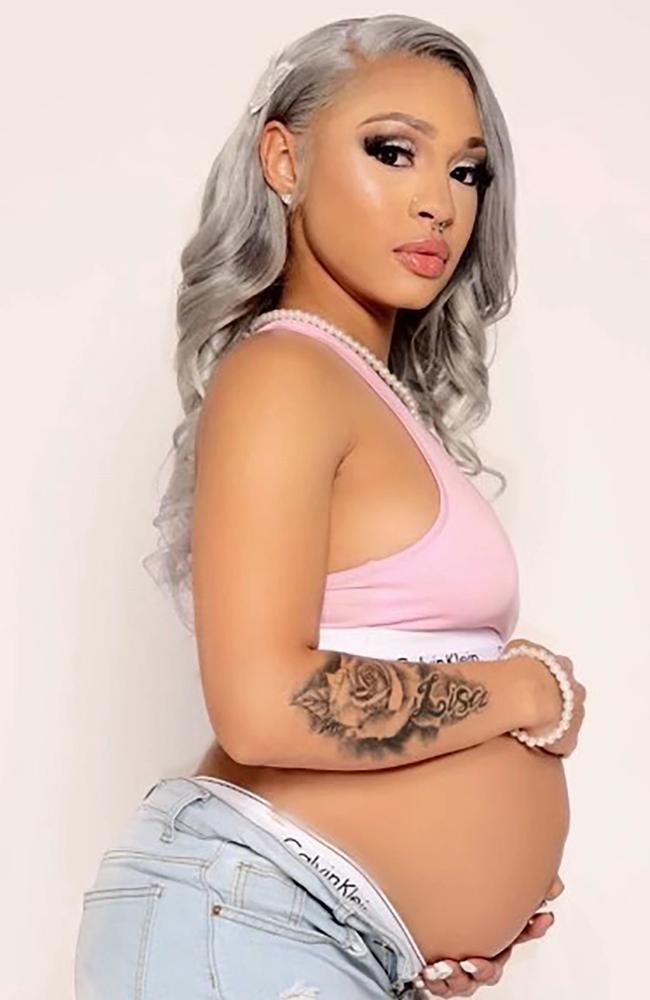 Azsia Johnson, 20, was shot and killed while pushing her baby in a stroller.
Law-enforcement sources said police put a warrant out for the ex-boyfriend's arrest after Ms Johnson reported that he had assaulted her on January 1.
Cops tried to find him but couldn't, the sources claimed, while noting that the crime he was charged with, misdemeanour assault, is not bail eligible and he would've likely been released from custody soon after the arrest.
Numerous studies have shown that domestic abusers are less likely to reoffend after they enter the criminal justice system, the Department of Justice has said.
"The police failed my daughter," Ms Johnson's grief-stricken mum said.
The NYPD didn't immediately return a request for comment.
Ms Desort said the ex-boyfriend managed to keep close tabs on Ms Johnson and knew when she was discharged from the hospital following the birth of their daughter.
"She called me and she was upset because she said, 'Mummy how did the hospital tell him I was discharged and to where?' He told her he knew where she was. He had the exact date and time she was discharged," Ms Desort said by phone.
Ms Desort even left the city out of fear for her own life, she claimed.
"I needed to leave New York because he threatened me. He [previously] texted my daughter to say, 'Unblock my number right now or I will kill your mother,'" she said.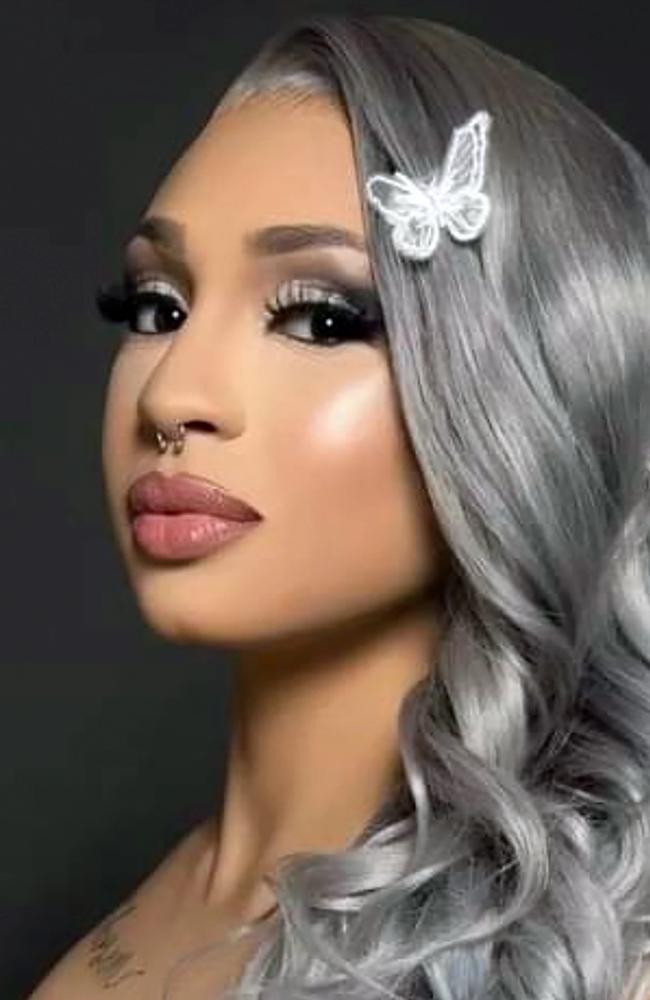 Her mother said she was a victim of domestic violence.
Law-enforcement sources confirmed that Ms Johnson's shooting death was "domestic" in nature. Investigators are looking to speak to the ex in connection with the murder, and he is considered a person of interest in the slaying, according to the sources.
Sources said the ex was actively calling family members while on the run to check on how the baby is doing.
Around 8.25pm Wednesday, Ms Johnson was walking with her infant in a carriage near the corner of Lexington Ave and East 95th Street when an assailant dressed in a black hoodie and sweatpants shot her once in the head and fled.
She was brought to Metropolitan Hospital, where she was pronounced dead. The child was unharmed.
Ms Desort called her daughter "wonderful" and "an exceptional young lady" who had big dreams and was just getting enrolled into nursing school.
"She worked hard and had dreams of becoming a paediatric nurse in the near future," Ms Desort said, adding her daughter was currently on maternity leave from her job as a home health aide taking care of the elderly.
"I was going to take care of her kids while she went to school … We called her 'bougie' because she liked the nicer things in life and she worked hard to get them," the mum continued.
"She was a good girl who was never in trouble. She was respectable."
Ms Desort said she decided to donate her daughter's remains this afternoon.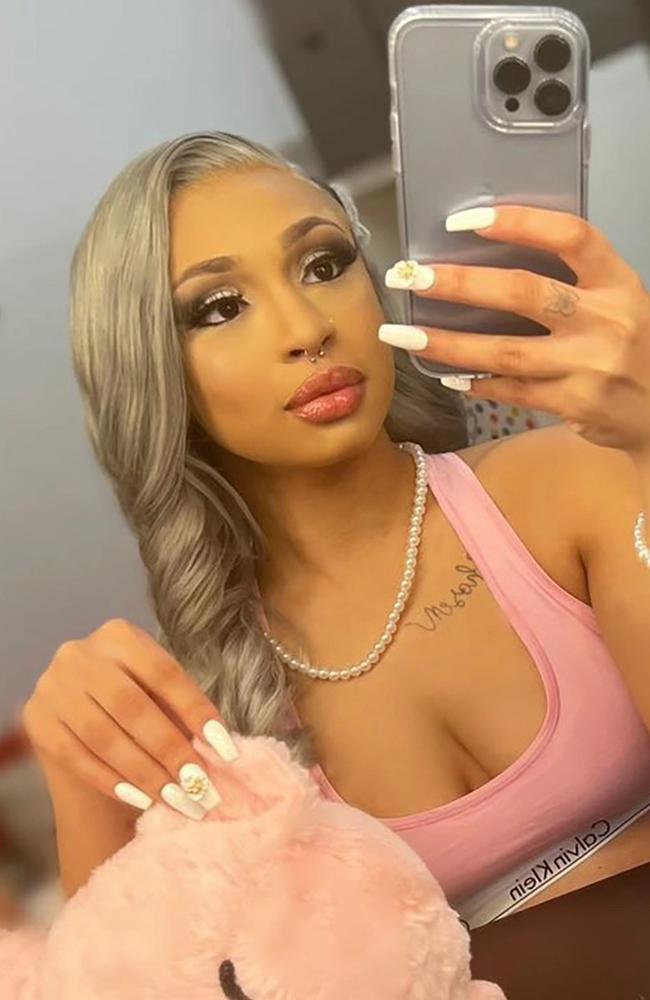 Police are looking to speak to her ex-boyfriend.
"I harvested my daughter's body to save someone else. She would want that," Ms Desort said.
Ms Johnson, who has another child from a previous relationship, lived with her mother and sisters in an apartment in the Bronx but had been in and out of the shelter system over the last year, according to law enforcement sources, Ms Desort and a neighbour at the building.
"Last night someone came and told her mother … and she just started screaming, 'My baby's dead, my baby's dead!' … then they all left," said the neighbour, who didn't want to share their name.
"Azsia just had that baby three months ago. She's a beautiful little girl."
Relatives have set up a GoFundMe page in Ms Johnson's honour.
On Thursday morning, police were seen towing a Lexus SUV with an apparent bullet hole above the front right wheel arch that had been parked overnight near the scene of the shooting.
The vehicle's owner, Julio Cruz, 62, hopes it'll help cops track down the killer.
"The officer said the hole in my car is the size of a bullet and the bullet is probably still inside the car," Mr Cruz told The Post, adding he didn't see the hole on Wednesday afternoon.
"They will inspect the car and try to find the bullet … I hope they find something that will help this case."
This article originally appeared on NY Post and was reproduced with permission